With the resurgence in air travel in the past six months, AirAsia is rebuilding its network, which means rebuilding resources as well. They're reinstating routes and there'll be a new AirAsia route between Penang and Phnom Penh among others. All this needs the airline to bring hibernated aircraft back into service and crew them as well.
AirAsia has resumed its cadet pilot program after a two and a half year hiatus, with the induction of recent Second Officers graduates to support manpower requirements for next year. The Second Officers will undergo a ground training and type rating course for six months before being checked out as First Officers. Altogether, 14 Second Officers who completed their basic flying training in early 2020 reported for duty on 1st November this year.
Four batches of cadet pilots will be inducted this year and AirAsia is set to hire more than 180 new Second Officers in 2023. In addition, all 740 pilots who were on furlough under AirAsia Malaysia (AK) will be reactivated by the end of this year and 372 new cabin crew recruited to meet the surge in demand for air travel.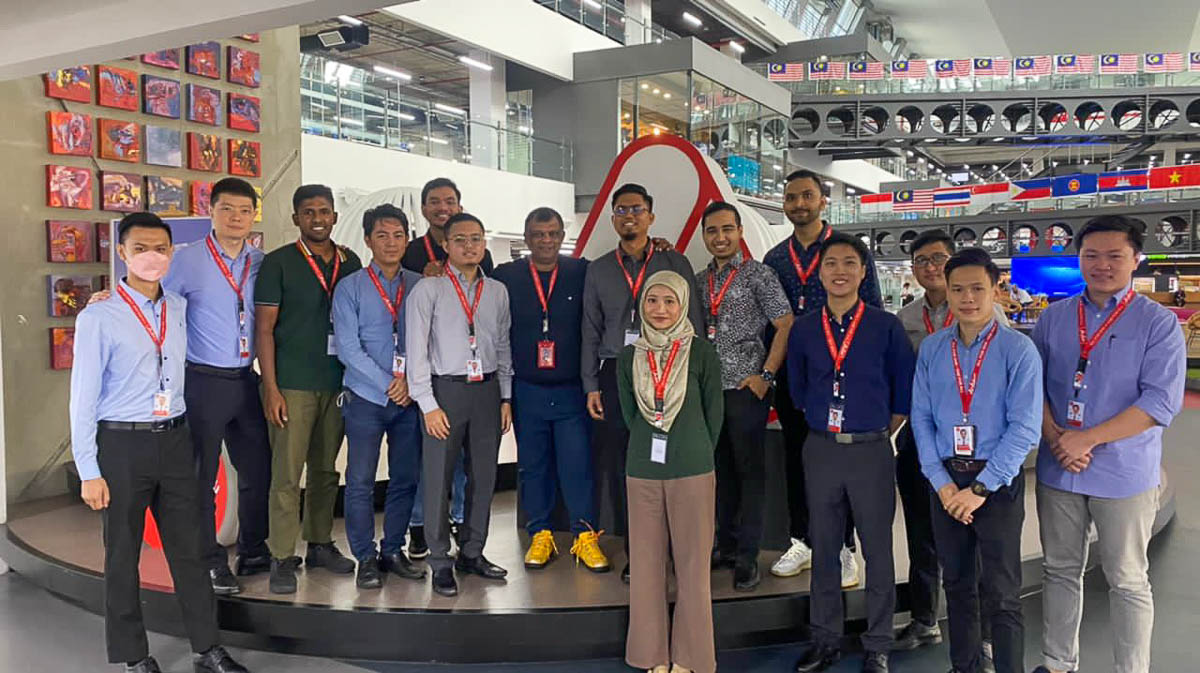 New AirAsia route from Penang
AirAsia's new route from Penang takes off to Phnom Penh on 10th December 2022, following the start of its Penang-Bali service on 20th October 2022. This new route will boost AirAsia's connectivity within Asean and allow for seamless travel between Cambodia and Penang, AirAsia's third largest hub in West Malaysia. The flight frequency for the new Penang – Phnom Penh route will initially be twice weekly on Tuesday and Saturday, with more flights dependent on demand.
Airasia rewards members can grab great promotional fares for this route with a special deal of RM179* one way on offer. You can pick up a return deal starting at RM428* for travel period between 10th December 2022 and 25th March 2023 through the 'flights' icon on the airasia Super App or the AirAsia website. You'll need to be quick though, as the booking period is only until 27th November 2022.
Please note that: *Terms and conditions apply, *This promo price is only valid for airasia rewards members.
Penang – Phnom Penh Flight Schedule
[table style="table-striped"]
Flight No
Route
Departure
Days of service
AK 1236
Penang – Phnom Penh
12.30pm
Tuesday, Saturday
AK 1237
Phnom Penh – Penang
2.00pm
[/table]
…. We're thrilled to be launching this new route to Phnom Penh for the first time from another important hub of ours in Malaysia – the ever bustling city of Penang. Following our flight resumption to Phnom Penh and Siem Reap in Cambodia from Kuala Lumpur earlier this year, this new route further reinforces the popularity and demand for tourism in the Kingdom, and AirAsia is honoured to be able to play a pivotal role in connecting travellers to these popular destinations. Riad Asmat, CEO of AirAsia Malaysia
Stay up to date on the latest in flights, travel, lifestyle by following @flyairasia on Instagram or @airasia on Twitter and WeChat/Weibo.