So you want to fly back for GE15 to exercise your right to vote on 19th November from within Malaysia or overseas. You were waiting ready to book your flights as soon as the date was announced with the airline page ready in front of you. All you had to do was enter the date and hit the button. That's when you got the big shock. Many people discovered that flight prices in November had skyrocketed within the first 5 minutes after the date was revealed. One even noted that she got a good fare but when she went to pay, she received an error message and when she tried again, the price had doubled. The outcry was immediate and angry.
By Friday morning, news reports were quoting the acting Transport Minister that The Malaysian Aviation Commission (Mavcom) will regulate the prices of flight tickets to ensure that airlines do not arbitrarily raise prices ahead of the 15th general election (GE15). While he did not say how this will be done, he noted that "the earlier it (the ticket) is booked, the cheaper it is and the closer to a date or event, the price will be higher", which may be true but didn't quite explain the sudden jump. He noted that MAVCOM would take action if airlines were found to have raised prices against the set conditions, although the 'actions' weren't clarified.
Fly back for GE15: Airlines respond
The Malaysia Airlines Group was first to respond, indicating that they would increase flights across the network. Malaysia Airlines is also offering 20% off their base fare for all flights to domestic destinations. It remains to be seen if this discount will be on the 'normal' fare, or the already increased fare.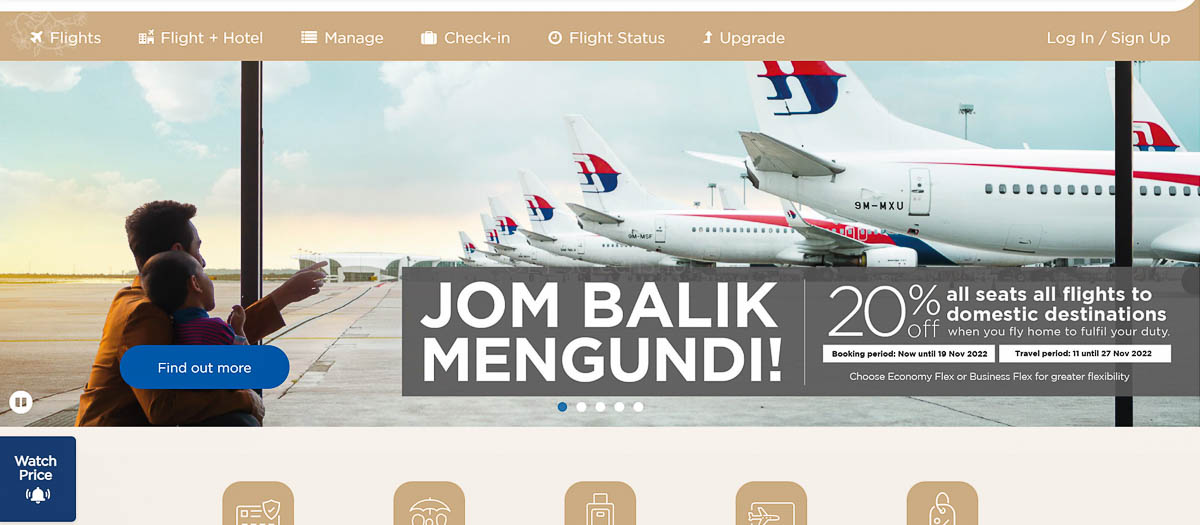 Their sister airline Firefly, which operates ATR72 services across the peninsula from their hub in Subang Skypark, is likewise offering discounted fares of 10% off the base fare. They also fly B737 aircraft from KLIA to Sabah and Sarawak destinations, with discounts of 24%.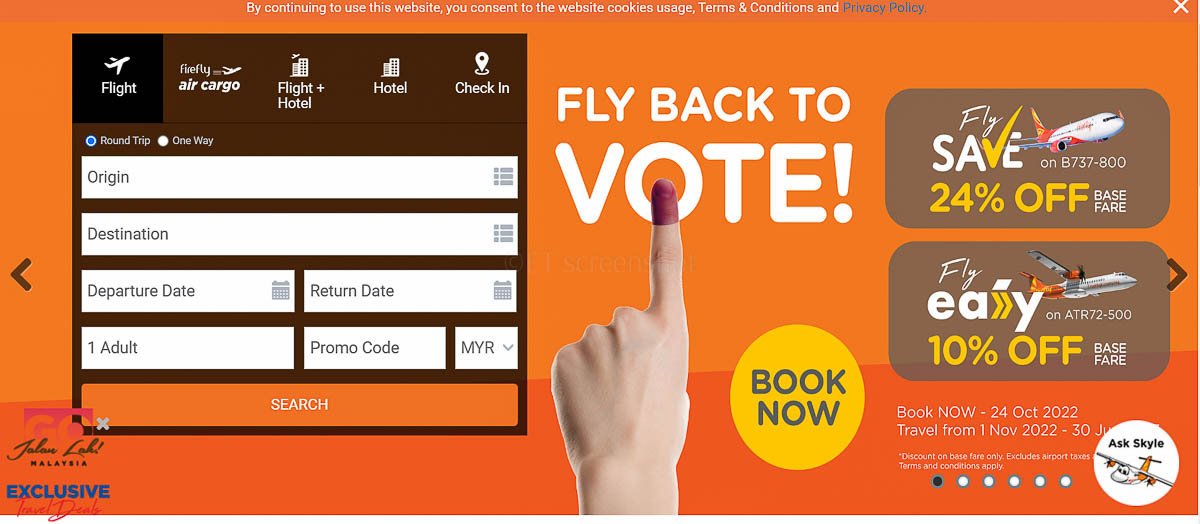 Batik Air Malaysia (formerly known as Malindo Air) has not yet announced any special fares or discounts for Malaysians to fly back for GE15, although if you book by the end of October you can claim a RM50 travel voucher towards your fare.

Likewise, AirAsia has yet to make any offer announcement. We've contacted them and are awaiting a response. They did, however, announce on 17th October, offer fares which are available until 23rd October, offering 20% off fares on most AirAsia and AirAsia X services. So you'll need to be quick.

So regardless which airline you want to use, or even a non Malaysian carrier, remember that the earlier you book, the better choice of fares and flights you should have.