The relaunch of AirAsia X Group announced in July 2022, is steadily gaining momentum as travel demand returns across the region. The Group has announced three key areas contributing to this growth, which remains focused on its medium haul markets in the short term. Resumption of services and return of furloughed staff are also part of the mix.
Emphasis on medium haul operations

Malaysia AirAsia X (D7) has

44 flights weekly on 10 routes
commencing in November

Thai AirAsia X (XJ) will offer

34 flights weekly on six routes
Services from Kuala Lumpur

Jeddah 

from 16th November 

Taipei returns 1st December 2022

New services from Bangkok to Melbourne and Sydney start 1st December

expanding 

to fly 22 weekly services across five routes by year end

 All furloughed 

AirAsia X

pilots and retrenched cabin crew have the opportunity to be back in the sky by December 2022.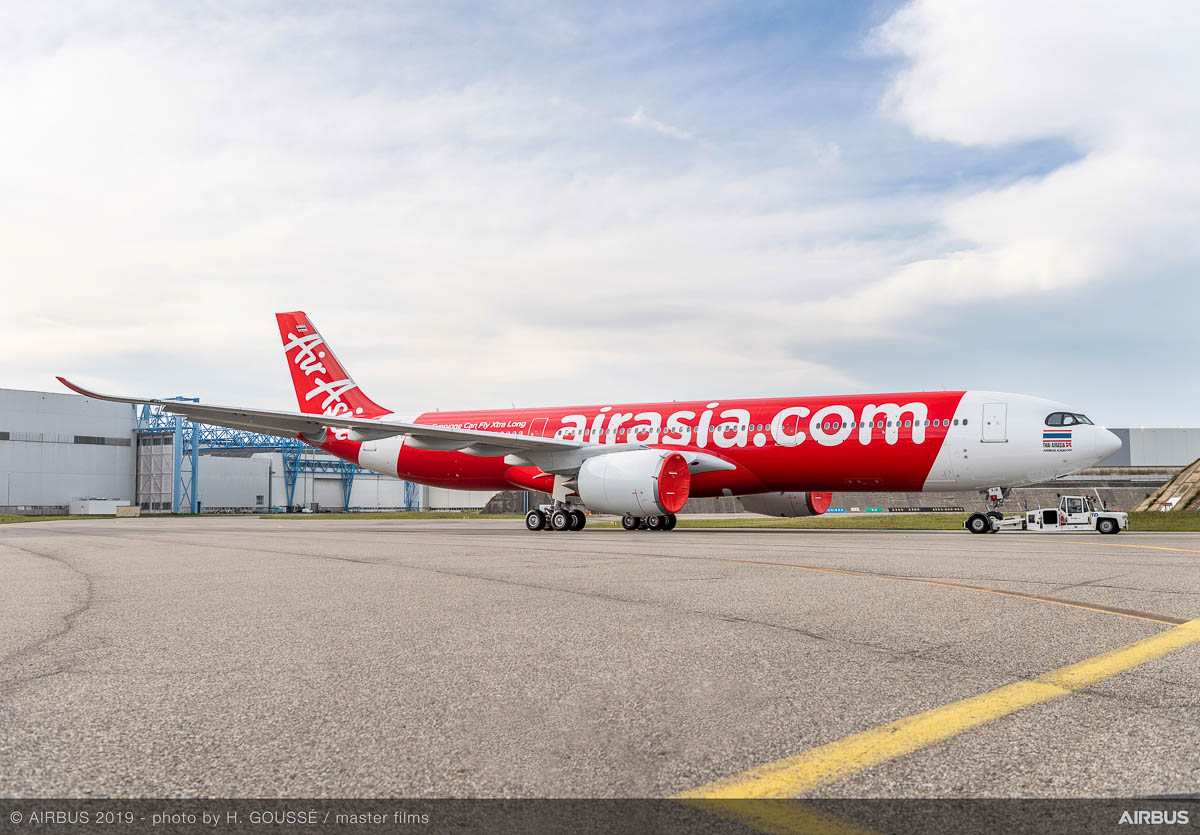 AirAsia X Group new routes
AAX recently re-launched their direct services from Kuala Lumpur to South Korea (Seoul-Incheon) and India (New Delhi) and announced the resumption of services to Sydney, Melbourne and Perth in Australia. Flights to New Zealand (Auckland) are also on sale, via Sydney as are those for newly reopened Japan (Tokyo-Haneda and Sapporo-Chitose). The latest confirmed new routes to Jeddah in Saudi Arabia and Taipei are due to start in November.
Thai AirAsia X has launched services from Bangkok to Japan (Osaka and Tokyo-Narita) and South Korea (Seoul-Incheon). They are also preparing to launch new direct routes to Melbourne and Sydney in Australia and Sapporo-Chitose in Japan from early December.
As it returns to the skies, AAX remains committed to recalling all furlough pilots and cabin crew. AAX has confirmed on 18th October, that all furloughed pilots and retrenched cabin crew have the opportunity to be back in the sky by December this year.  175 AAX pilots and 285 cabin crew have already been reactivated, including 131 rehired cabin crew who were retrenched during the pandemic.
…. However, the most important thing for me is that we can confirm today that we are bringing back our staff whom we had to let go during Covid. I had made a commitment and it thrills me that we can honour that in two and a half years, as we return to the skies, stronger than ever. Acting Group CEO of AAX Tony Fernandes
He added that many pilots and cabin crew are already back in service and the airline is now retraining the third batch of rehired cabin crew ahead of strong forecast demand for medium haul air travel.
….. While medium haul is our first priority, we still remain focused on launching certain longer haul destinations like London, Dubai and Istanbul, which we will announce in the near future.
CEO of Malaysia AAX Benyamin Ismail is similarly upbeat as the world borders are reopening and the airline is ready to fly high once again. AAX is currently operating with four widebody A330 aircraft, with the expectation that it will be operating up to 13 aircraft by the first quarter of 2023.
He noted that they are seeing strong forward bookings for the restarted routes and they are resuming more services in core markets in the next two months to cater for the growing travel demand.
…. "We also anticipate a strong uptake for our new route to Istanbul, Turkey to be announced soon and would like to thank Malaysia Airports for their support and cooperation. We look forward to flying to Istanbul Sabiha Gökçen International Airport (ISG) in the near future. Benyamin Ismail
He paid tribute to AAX staff, known as Allstars as their biggest asset and welcomes everyone back, especially pilots and cabin crew who are the heart and soul of the airline's operations.