Travellers will now be able to enjoy flying the Malaysia Airlines A330 on their popular Kuala Lumpur-Hong Kong route when the aircraft takes over the first daily flight from 1st January 2017.
Malaysia Airlines currently flies three times daily to Hong Kong using the smaller B737-800 aircraft and the use of the A330-323 on the route will increase capacity by 80%. This aircraft upgauging will continue indefinitely and subject to customer demand, the airline will consider adding a second Kuala Lumpur-Hong Kong service upgrade.
Malaysia Airlines A330 to Hong Kong Promo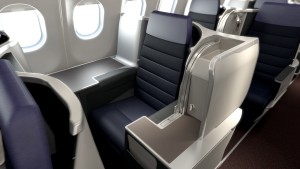 In conjunction with the announcement of the aircraft upgauging, passengers wanting to fly the route between 1st January and Chinese New Year 2017 can purchase an all-in Economy Class return ticket for MYR 788 until 31st October 2016.
If you'd like to try out the newly upgraded Business Class seats and service, an all-in Business Class return ticket will cost you MYR 2088.
Bookings may be made on the Malaysia Airlines website – MH72  is the first flight out of Kuala Lumpur to Hong Kong daily, departing at 8.40am arriving at 12.30pm. The return flight, MH73, departs Hong Kong at 2.50pm for arrival in Kuala Lumpur at 6.55pm.
….. We are very excited to be flying the A330 to Hong Kong. Our new business class seat is already a hit amongst our guests and we want to share this fantastic experience with our passengers on the Hong Kong route, where more of our business travellers can benefit from our super facilities. Malaysia Airlines' CEO Peter Bellew