The modern equivalent of the 'shoebox full of photos' is the hard drive full of digital photos that leave us wondering 'where is it?' and how can I identify the place or people?. The biggest similarity is that many have no 'writing on the back'. I'm eternally grateful to a mother who at least put a date on some of the hundreds of photos we have in those old shoeboxes. But I've spent many happy but often frustrating hours trying to identify the place and location, not to mention the people and dates in old photos. 
I
dentify the place with help from others
One of my travel pleasures is taking photos as we go and later sorting and identifying them using Adobe Lightroom 5. My 'big' camera doesn't have GPS settings integrated, so I sometimes manage to take a phone photo which at least helps to generally identify the location, but can't identify the actual building/monument etc in the shot.
However, sometimes all efforts come to naught, and I am completely stumped. I knew the photo here was taken out the left side of the train approaching Dresden in Germany and had a fair idea from the time, about how far it was before we reached the city. However, try as I might, I couldn't locate the actual church. I knew it was zoomed, but although the towers and roof were both quite distinctive, I couldn't find it, not knowing the shape from the air. Towers don't always show up easily, unless there's a shadow to help show the height. I asked Uncle Google – looking for two towers, black, red roof, churches near Dresden, whatever I could think of. Nothing.
Enter – the brilliant Find your Place website!
Then I remembered that a few years ago I had the same problem with an interesting gate I photographed in Hanoi but could find no information about. That was identified very quickly for me. I was very happy.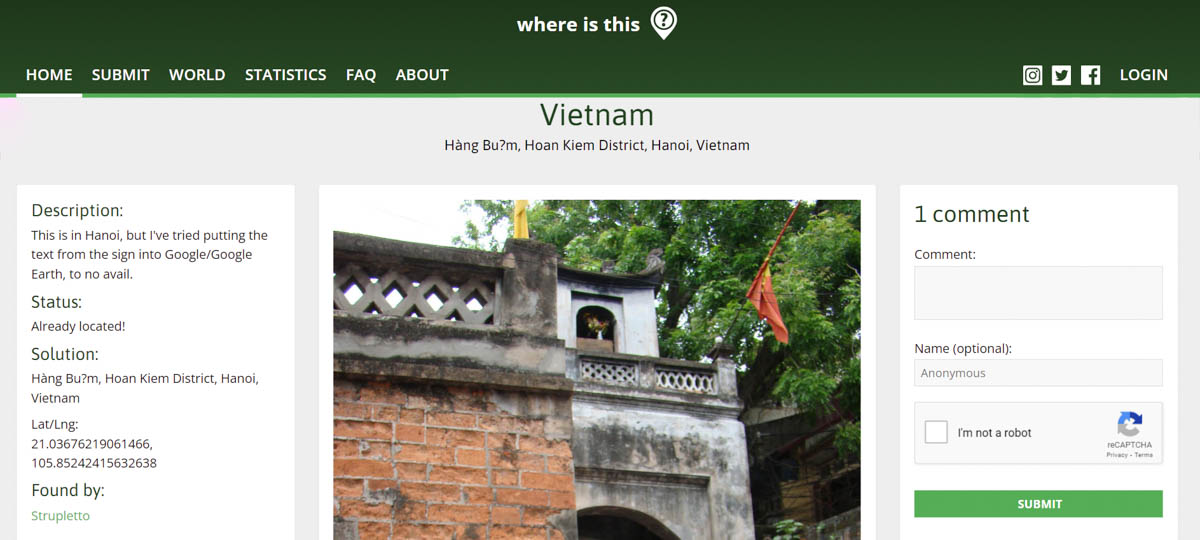 This website comes with this proviso when you upload a photo
… The idea of this site is not to solve riddles like "I have found a 20 year old picture of a forest in Kazakhstan. Where exactly is it?".
It's more about
… Hey, I found a picture of this really cool place. Where is it? I want to go there!" Please consider this in the uploads. Any funny riddles are going to be deleted.
When it came to finding the church, obviously I took the photo myself so I'd already been there, but I had a response almost immediately with the location and even the name of the church. Maybe now, someone else will want to go there, having seen my photo.
You can also sign up and help to identify photos others have posted. Go have fun!
Other ways to identify that place
Google Earth is useful especially helping find places you've photographed from a train, bus or plane, especially if you can narrow down the location using the time they were taken and nearby towns you're sure of. Search Engines for words and images are also helpful and I've had successes with combinations of all these.
Did you know there's a Thai Temple close to a railway line near Basel in Switzerland? That was a surprise find in one of my photos and a combination of the above confirmed that it is true! The Wat Srinagarindravararam in Gretzenbach and was built in memory of the Thai Queen Mother (Somedet Ya). You see – we learn something new every day.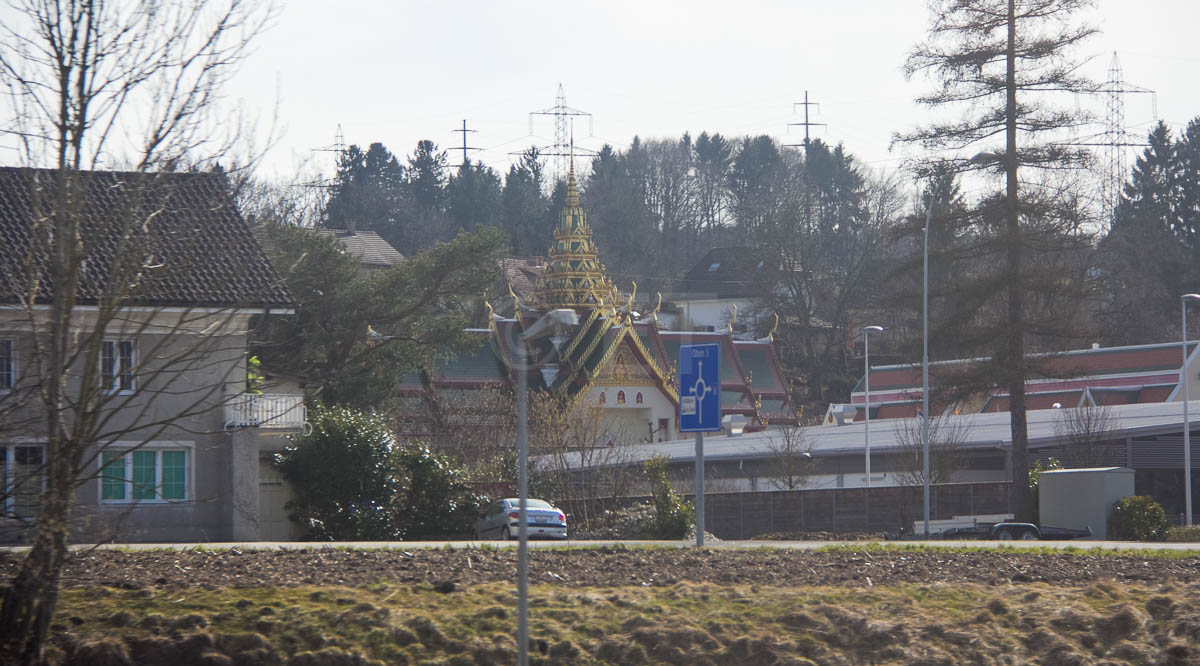 And thanks to the people at "Where is this?" for this great idea. Originally posted as "Don't remember where you took that shot?" in 2015.
images©ET