I've been a Malaysia Airlines Enrich Loyalty member for many years, but I've had more of my earned points expire that I have used. So when I discovered that the best (probably only) way to use them was to transfer them to the brand new EnrichMoney Visa card and app, I was there at the counter straight away, ready to sign up.
Setting up the EnrichMoney Visa card
The process is reasonably straightforward. If you've already done this, you can jump to Things to Know at the bottom of the page. It's important to remember that this is a pre-paid card, not a credit card.
1. Download the EnrichMoney Application for Apple or Android devices.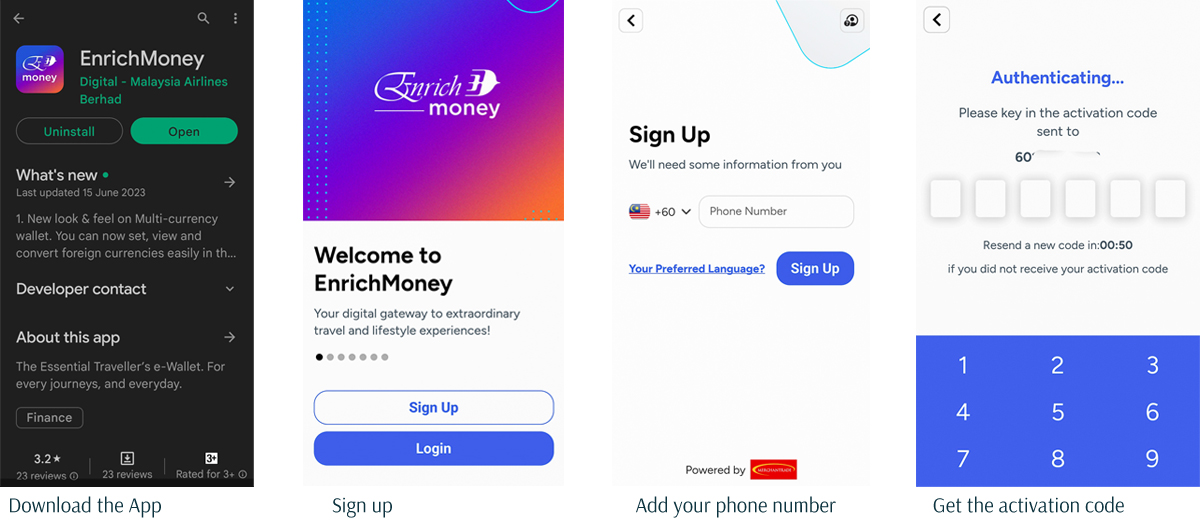 2. Register your personal details.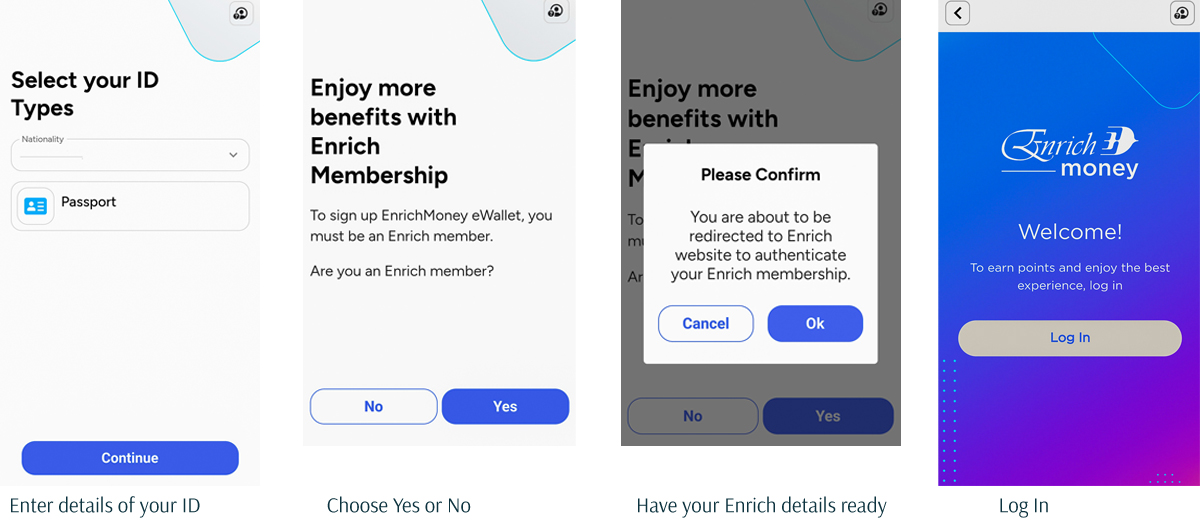 3. Confirm that you are an Enrich member, or sign up for an account.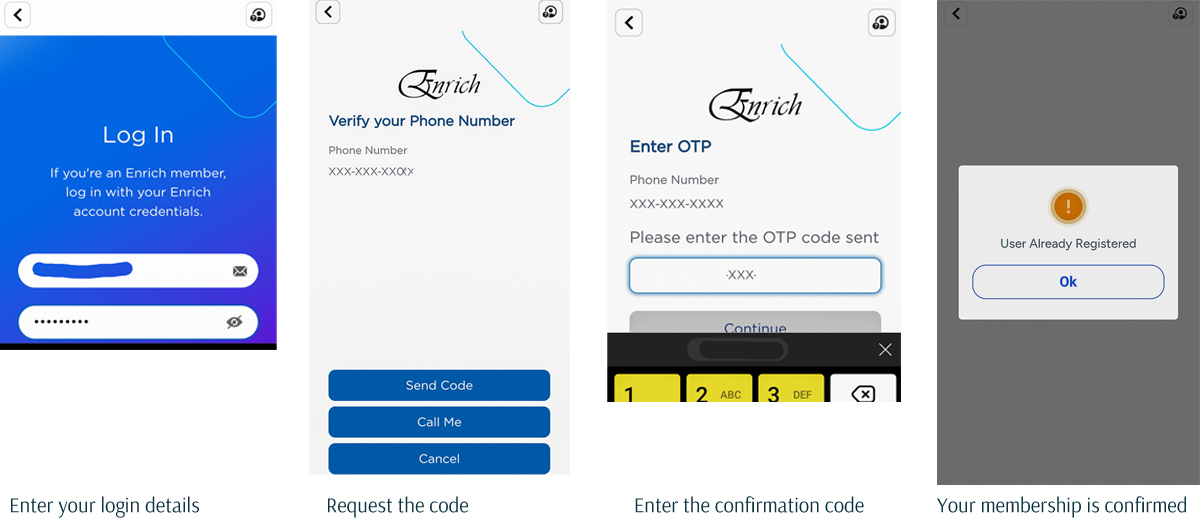 4. After confirming you are an Enrich member, the application returns you to EnrichMoney to link the two.
Linking EnrichMoney to your Enrich account
All went well until, I was able to get to the point where I had the confirmation that I am an Enrich member. At this point the application should go back to the point you left after entering your personal details, so you can verify them by scanning. If you encounter difficulties, you must contact the EnrichMoney customer service at Merchantrade, the payment provider.
Note: The app doesn't retain your information so you will to start again from the beginning if you hit problems.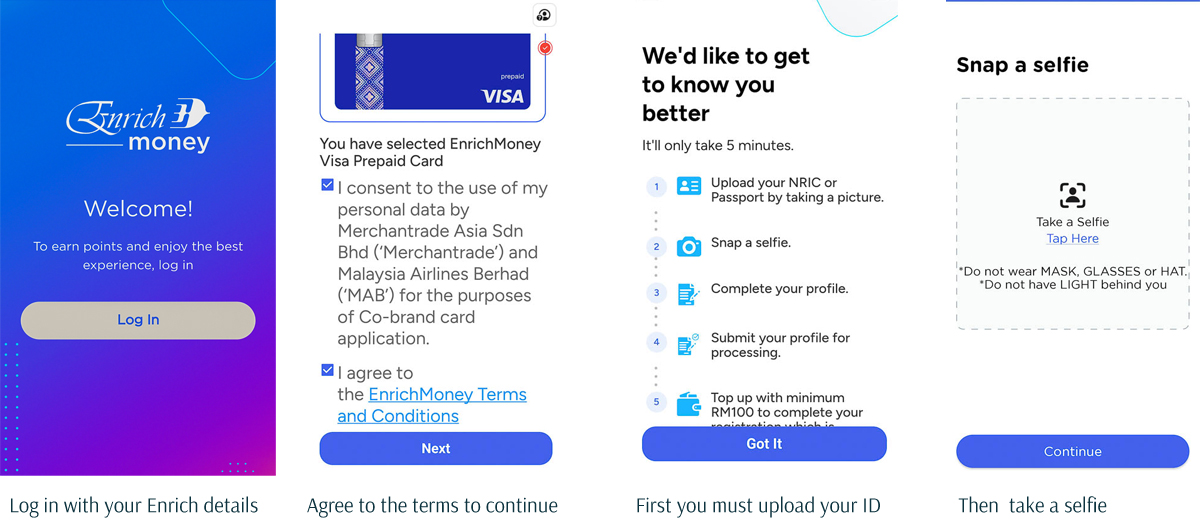 You must complete all the information in your profile to continue.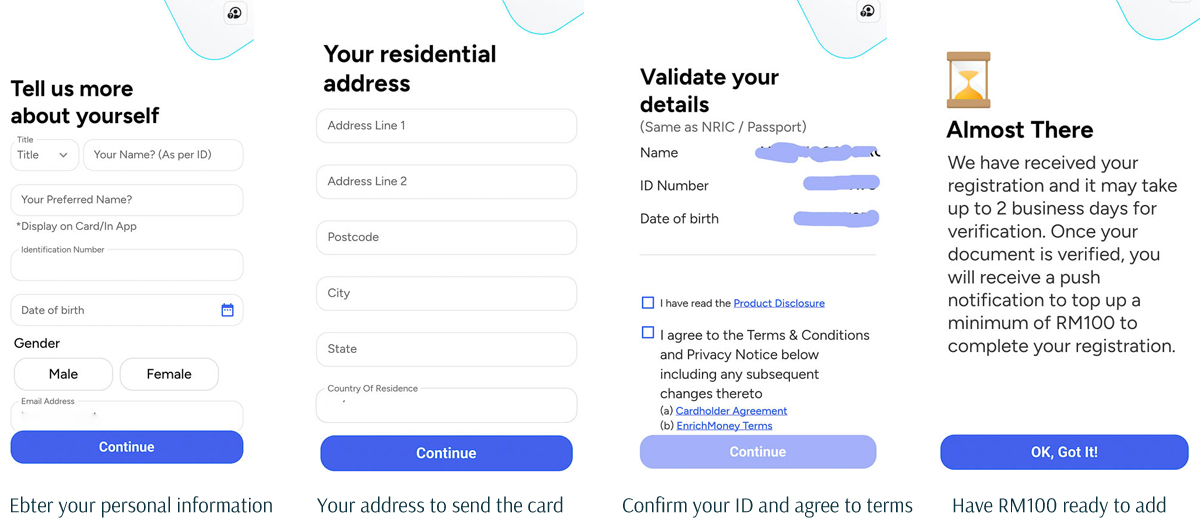 Getting the Card ready to go
After you've finished linking your new EnrichMoney account with your Enrich account, they will send you your card. You must attach this card to your account and put in a minimum of RM 100 to get you going.
You need a security phrase which can be numbers, letters, or a combination of both. You'll need to remember this. For security reasons, you will receive an OTP via SMS. Use this temporary OTP to create your preferred 6-digit Card PIN immediately before it expires.
At each login you will need to enter your passcode (PIN). You can now add money to your card using the +Add Money link. There is currently only one choice to select – Online Banking. To add points, select the '>' and you can move any points you have in to your EnrichMoney account.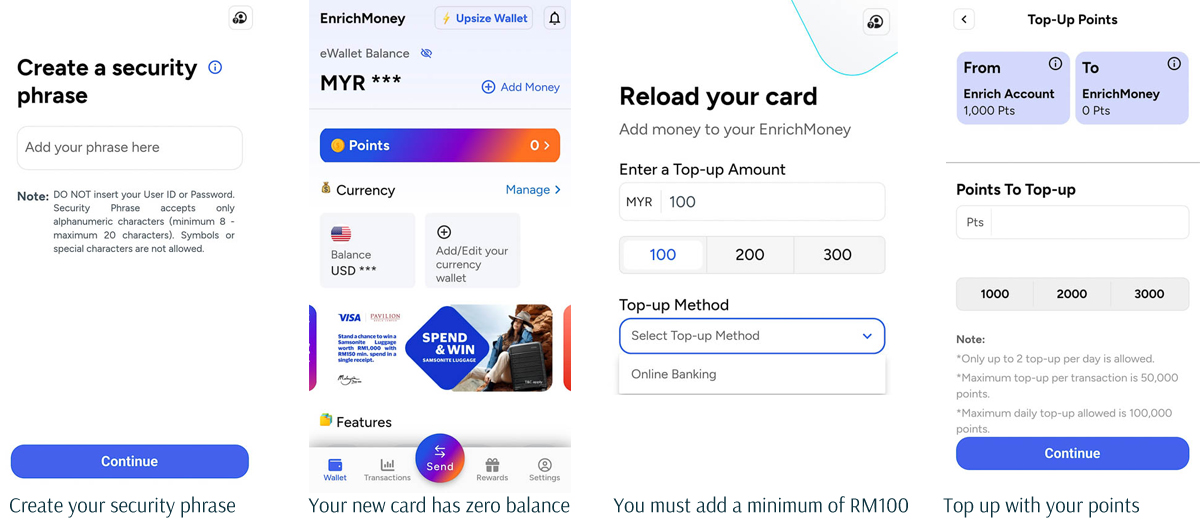 Now you're all set up and ready to go.
Things to Know
If you have questions, about the only place we could find is this link on the Merchantrade customer service page. This is the same as the Merchantrade Money FAQ. There is no EnrichMoney specific information. However, we have identified a number of points that it's useful to note:
Your initial deposit as a Card Reload of RM100 covers

Annual Fee RM10
Issuing Fee RM10
Refundable Deposit RM20

This leaves you with RM60 available for spending
You must use cash to top-up your account.Do this via:

online banking
Maybank cash deposit machines
Merchantrade branches.
You cannot use a credit card to add money

You can not convert your points to cash for spending.

This is only available through redemption post-transaction

This is done by:

First make a purchase with the money available in the EnrichMoney Visa Card
You may redeem or earn points after two days post transaction
Redemptions must be made within 14 days of the purchase
Redemption amount is at the discretion of the company.

It is not clear how the points can be used otherwise.
Enrich Points can be converted to EnrichMoney points at 1:1.

You can not transfer EnrichMoney Points to Enrich Points.

EnrichMoney has its own reward system that's called EnrichMoney Points which is separate from Malaysia Airlines' Enrich Points.

Earn EnrichMoney Points with a minimum spend of RM20 using the card for qualifying retail and online purchases.

This will earn you 1 EnrichMoney Point, which may be used for discounts where qualified.

Travellers may find it useful to set up a multi-currency wallet

This can be used to pay (using preloaded cash) in the local currency
Currency conversion rate is at the discretion of the company

You may also use the card like any other Visa card when overseas and the transaction will be converted to MYR at the prevailing rate.
 Testing the card
Testing will be initially be done locally to establish
Ease of use
Ease of redemption

rate of redemption of cash for points

The second step will be to use the card overseas to establish convenience and exchange rate conversion
In the overseas test, the AirAsia BigPay card will also be used at the same time to make a second transaction (same location, same item) for comparison.
Watch for our review and comparison coming soon.
images©ET