Qantas has recently completed a major milestone for its Boeing 737-800 fleet, which forms the backbone of the Qantas domestic fleet. All 67 aircraft plying domestic (and some international) routes now feature refitted cabins with upgrades to the in-flight entertainment systems, including a new feature called Q Streaming on selected aircraft. From now on, when you board a Qantas 737 in Australia you'll be greeted by one of two systems:
In-seat video screens with power for laptops (29 aircraft)
Overhead screens and wireless Q Streaming (38 aircraft)
This is a significant improvement on previous options. Up till now, you'd be left wondering whether you would have any entertainment options at all while on board. Q Streaming is the focus of our guide today, the first option being an easy-to-use system that would be familiar to anyone who's encountered in-seat entertainment before.
What is Q Streaming?
Q Streaming is the name given to the system that Qantas uses to deliver entertainment to passengers on their own devices. It's a way of providing passengers with in-flight entertainment without needing to replace all of the seats on the plane, so you'll generally find it on earlier 737s that were delivered without any in-seat entertainment units.
What do I need to use it?
In order to use Q Streaming you'll need to do a bit of preparation before your flight:
Hardware
You'll need to have your own Wi-Fi enabled device to connect to the on-board Wi-Fi and your preferred headset if you don't wish to use the supplied headset. We have tried it with a 2011 model iPad 2 and a 2016 model Android phone and it works consistently well on all of these devices. The bigger the screen the more enjoyable your experience. If you choose to use the dual-prong headsets that are provided, simply placing one of the prongs into your device will still give you audio. However it won't be a great experience as they're not great headsets. We'd strongly recommend bringing your own favourite headphones.
Software
Importantly, you will need to download the apps to your Apple or Android device before you get on the plane as there will be no internet connection on board. You can get the app at the Google Play Store for Android devices, or the Apple App Store.
How do I use it?
Once on-board, put your device into flight mode but turn on Wi-Fi. Due to changes in aviation rules in Australia, you can continue to use your tablet or phone at any time during the flight, so long as it is in that mode. Fire up your device Wi-Fi settings and look for a Wi-Fi network that has "Q Streaming" in its name. You may also see a number associated with the name – just select the one that is showing a stronger signal. Once you're connected, start the Qantas Entertainment app and you should see a screen full option stuff to watch. A handy bar across the top shows you the progress of your flight so you can judge how long a show you should choose.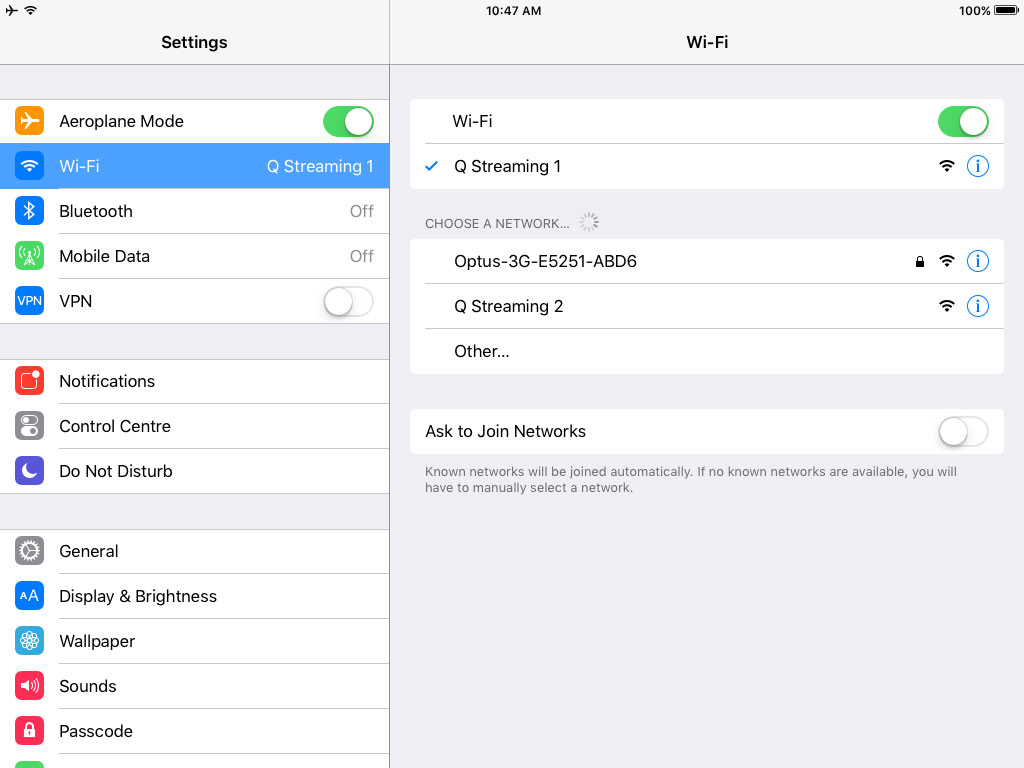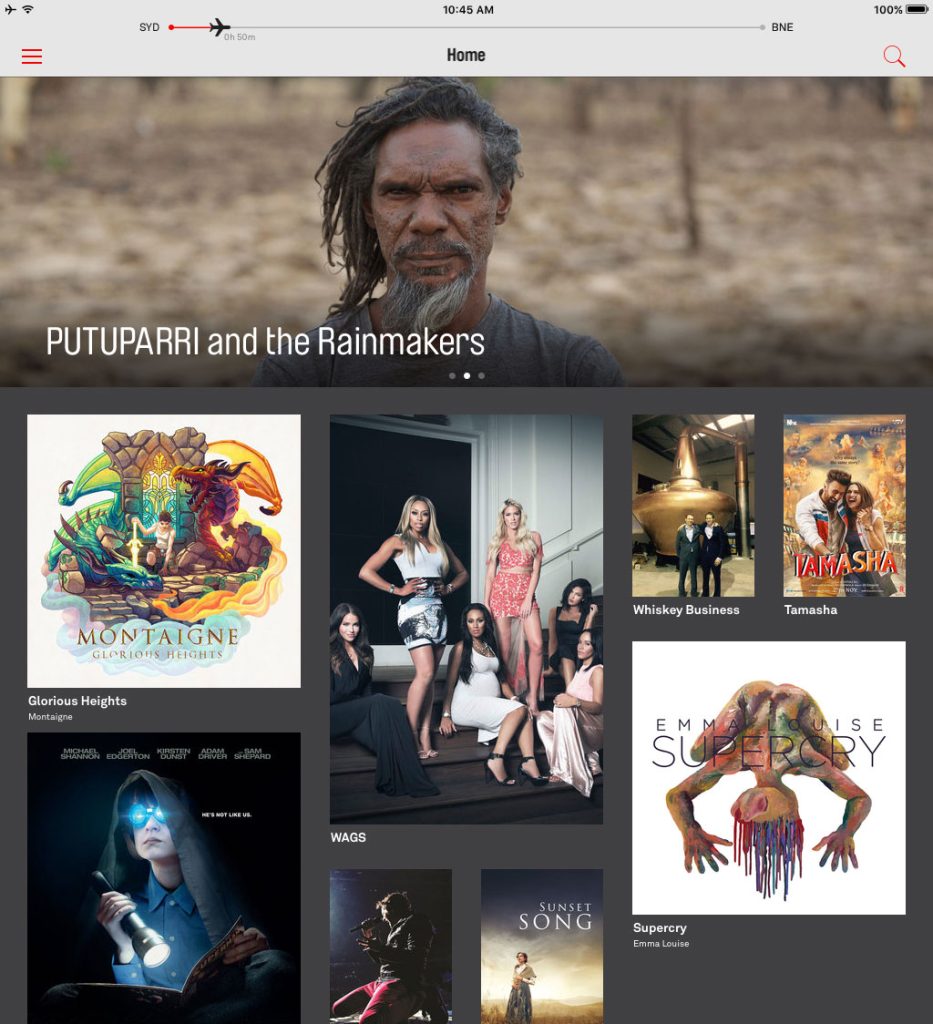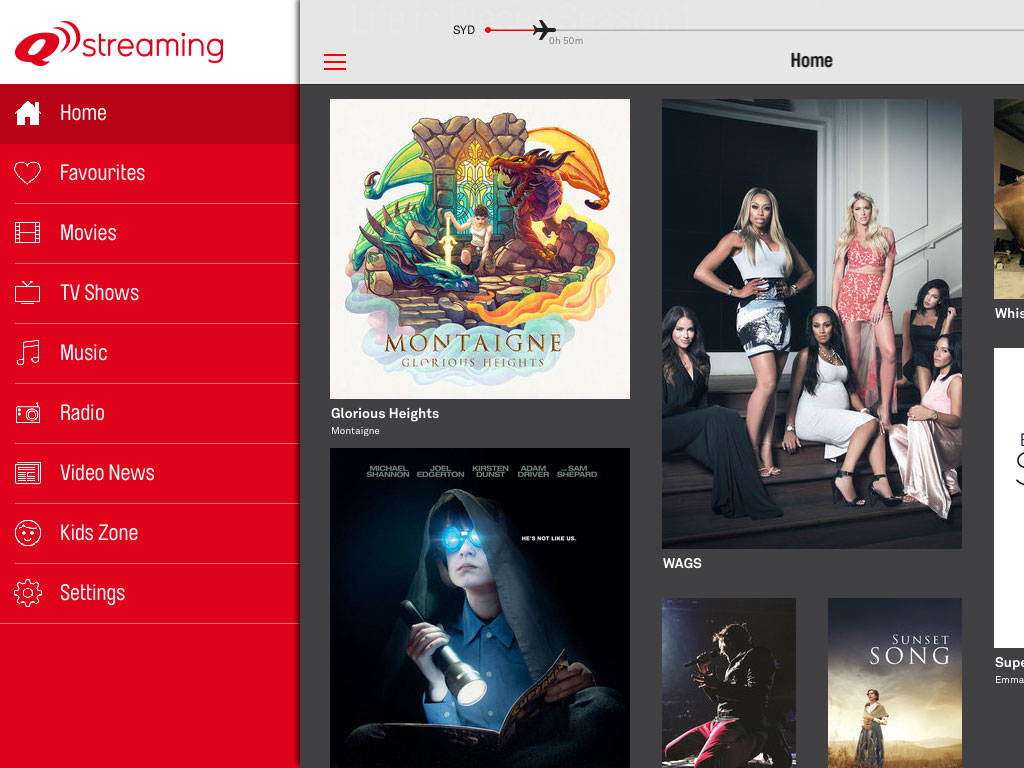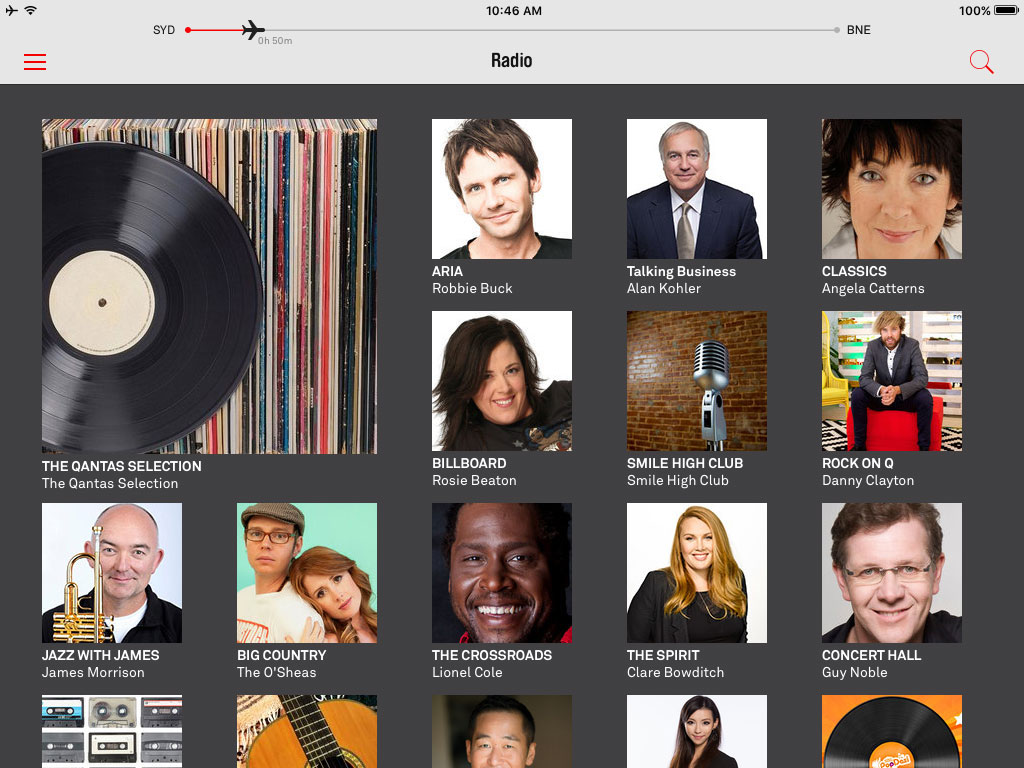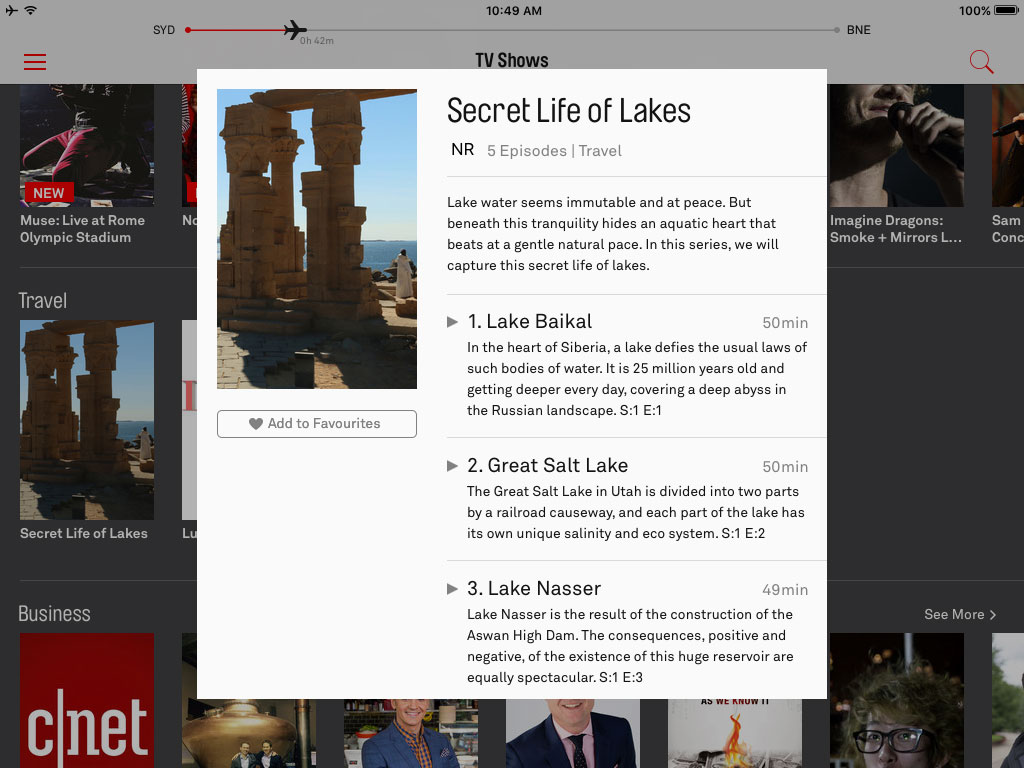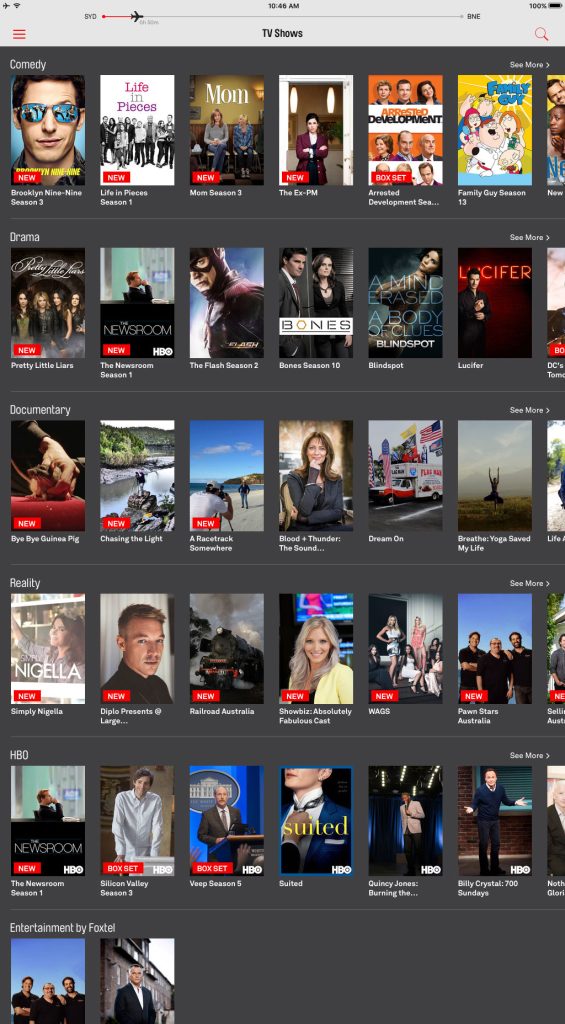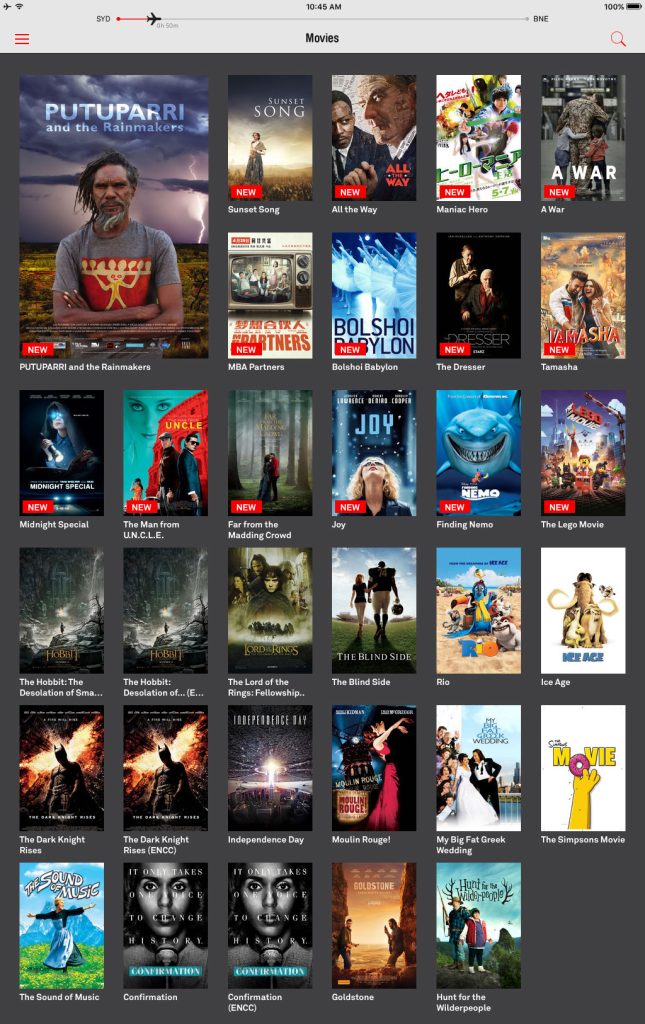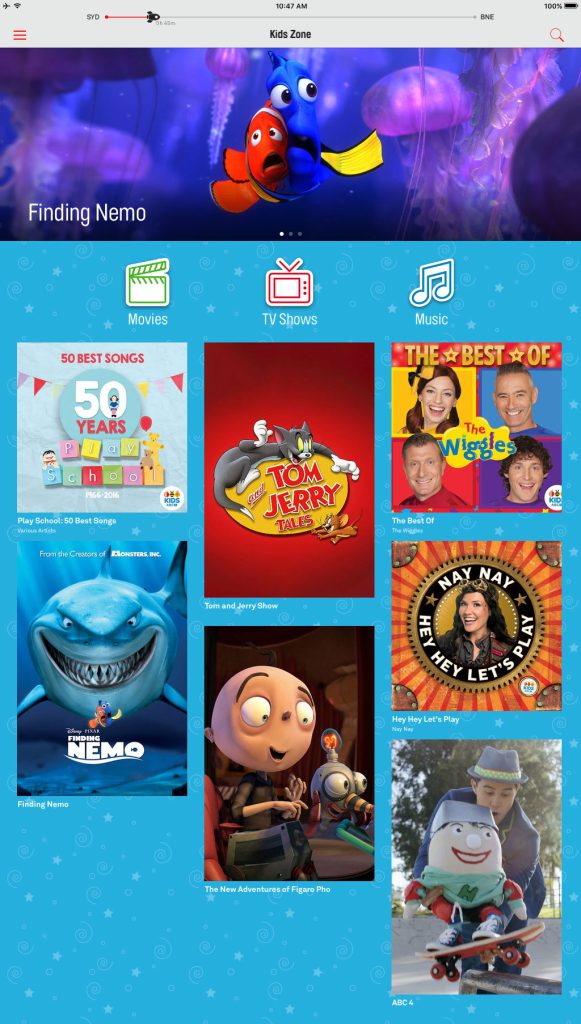 While you're watching, tap the screen to access controls which will let you pause playback, or jump 30 seconds backward or forward – handy for when you're momentarily distracted. You can also adjust the volume, seek to any point within the show (which we found to be very smooth and quick) and also access audio and subtitle options.
Handily, while you're watching a move or listening to audio, you won't miss any announcements as the app automatically stops playback and streams the announcement through your headset.
Final thoughts
We really liked using Q Streaming as it lets you use a familiar device and is easy to use. It also gives you access to a lot more media than you could possibly have the time (or willpower) to load up onto your own device before flying. We also like that most seats on the newly refurbished aircraft provide a way for you to suspend your tablet from the seat in front of you. It's a nice touch that means your device doesn't have to take up space on your tray table during meals.
Q Streaming is a great improvement on previous entertainment offerings. Due to its ease of use and impressive variety we're expecting it will bring countless hours of joy to Qantas domestic passengers.