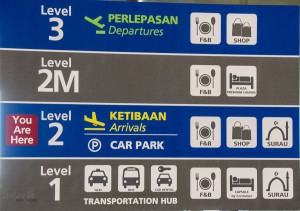 The Kuala Lumpur Airport Low Cost Terminal klia2 opened on 2nd May 2014, with the anchor tenant AirAsia moving in on 9th May. Apart from the airlines of the AirAsia group, other airlines flying into klia2 include Jetstar, Cebu Pacific and Scoot/Tiger Air. Are you flying in to klia2? We've added a video below to get started.
Whether you're flying into klia2 in 2020, or departing, check out out our klia2 Covid-19 updates. and our latest facilities UPDATE as at 10th February 2022. 
The airport, with 60 gates and 80 aerobridges spread over four remote arms, offers a lot more facilities than the cramped Low Cost Carrier Terminal (LCCT) it replaces. It is expected to be able to cater for up to 45 million passengers a year.
Flying in to klia2
One of the most user friendly improvements is the provision of international transfer facilities making it very easy to transfer onwards (Fly Thru) without having to go through immigration and check-in again for the next international leg. The gates are conveniently located in the centre of the P and Q arms.
Be warned, it is quite a long way to walk from the longer distance international flights to the main terminal where the Immigration and Customs/Baggage areas are located. More travellators have been installed and you can also ask for assistance (i.e., a ride) from the staff with buggies or request a wheelchair if you need one.
With a total of around 220 shops (food, retail and duty-free) spread through the whole airport, you can take a rest in a cafe or indulge in some retail therapy if you are not in a hurry or are transferring to another international flight.
Once you reach Immigration follow the signs to the appropriate lanes for your passport. There is also a designated lane for APEC Card holders. When you have collected your bags, you will need to queue to pass them through the Customs baggage scanner. It's quite quick though as everyone gets scanned, there is no form filling to be directed to a particular line.
As you exit the Arrival Hall, there is a Malaysian Tourist Information Desk just before the glass doors where you can collect brochures and information about things to do. The Arrival Hall is on Level 2.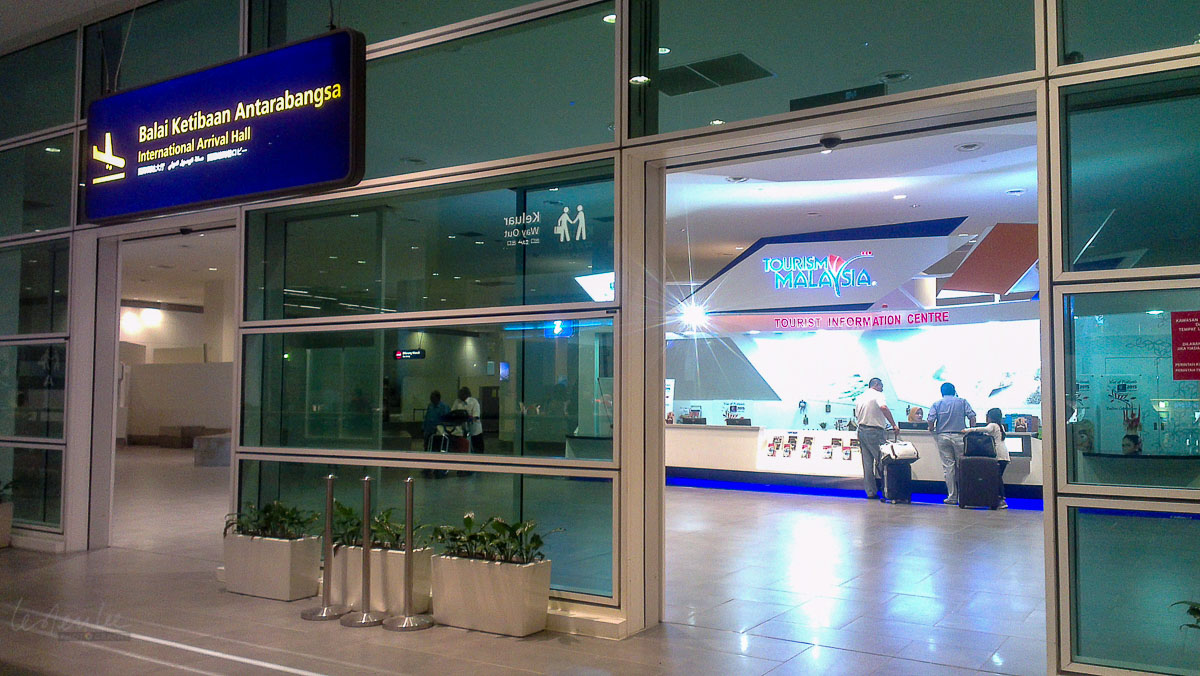 If you have someone waiting for you, they will be just outside the glass doors, or if you are looking for the nearest toilet, turn to your left past the Information Counter. You will also pass a medical facility which is useful if you are not well.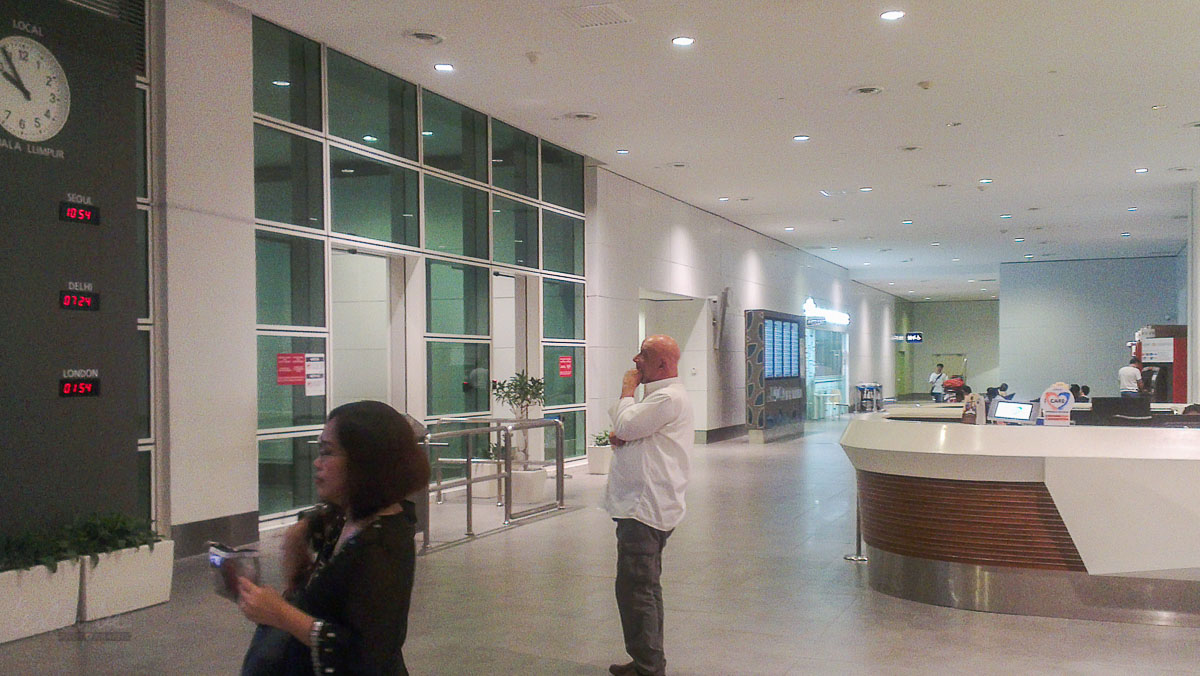 Directly in front of the exit door is the corridor towards the main body of the airport, with clearly signposted directions to the various transport options. There are a couple of phone company stands (Maxis and Celcom) to the right of the corridor, where you can pick up a local SIM card if you need one. You should be able to get a SIM card quite inexpensively, depending on your length of stay and one with calls and data will not be very expensive.
Tip!  If you opt for a Maxis SIM, keying 132 before the international numbers you call will get you a discounted rate  (** these rates are per 30 sec) on your calls, dependent on the country called.  Per minute rates on a Celcom card also vary depending on country. The Digi site is not in table form, but they do offer competitive rates as well. TuneTalk (available on board AirAsia and AirAsiaX flights) also gives rates per minute, but spreads their table out to include country and local codes, which makes for quite a long list.
For more information and the full list of choices available, this page on the KLIA2 website is quite comprehensive.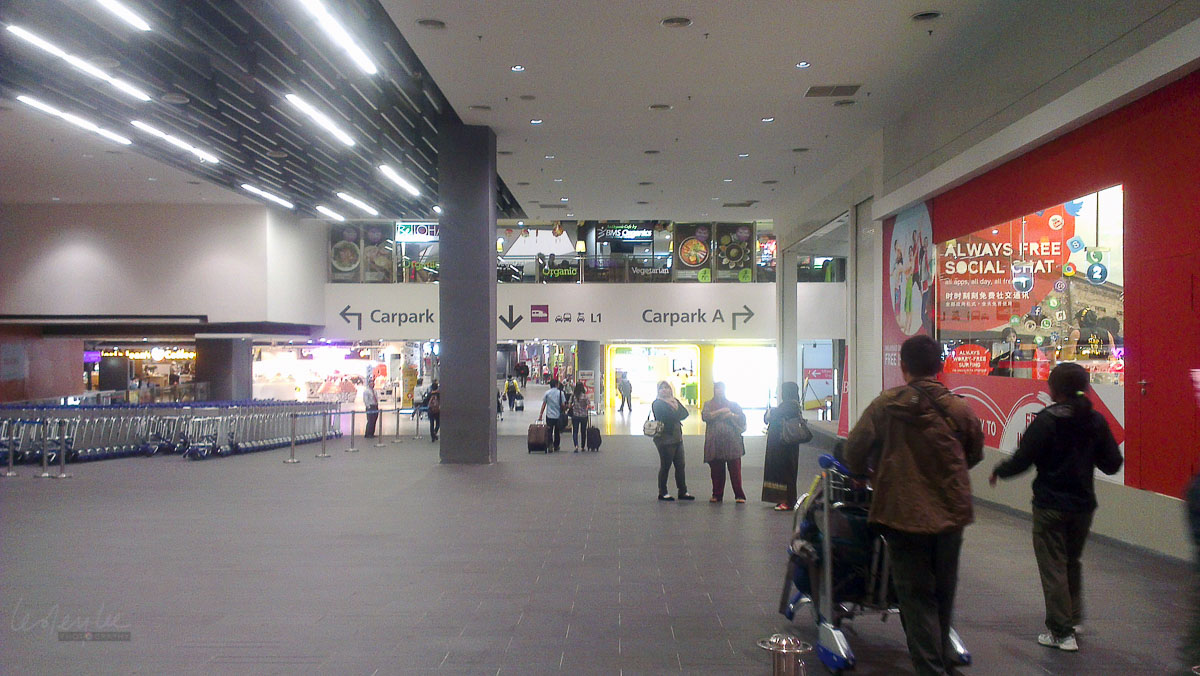 Transport
Just before you exit the Arrivals Hall, you can find on either side, counters where you can purchase tickets for taxis and buses or book accommodation or a hire car. If you miss it, it's OK, you can also purchase at the counters in the Transportation Hub located at Level 1.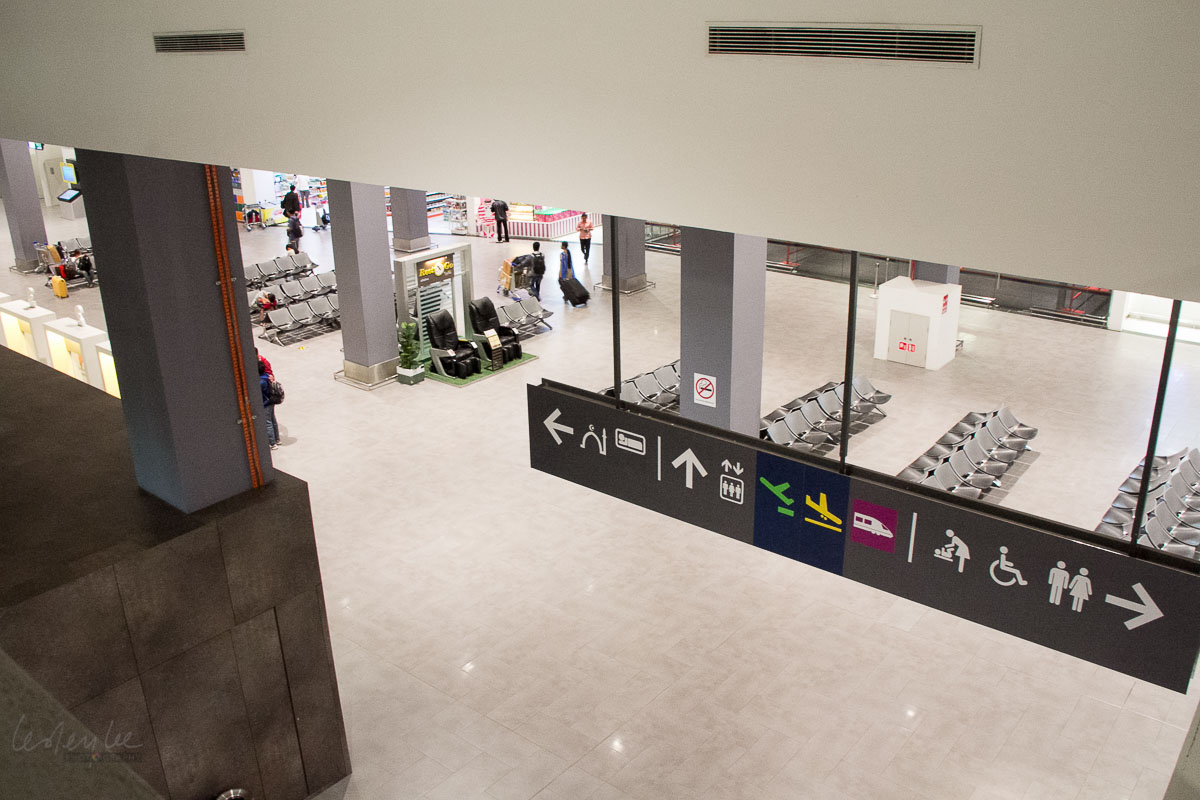 To get there, proceed straight down the middle of all the shops until the end where you see the Gateway@klia2 Information Desk.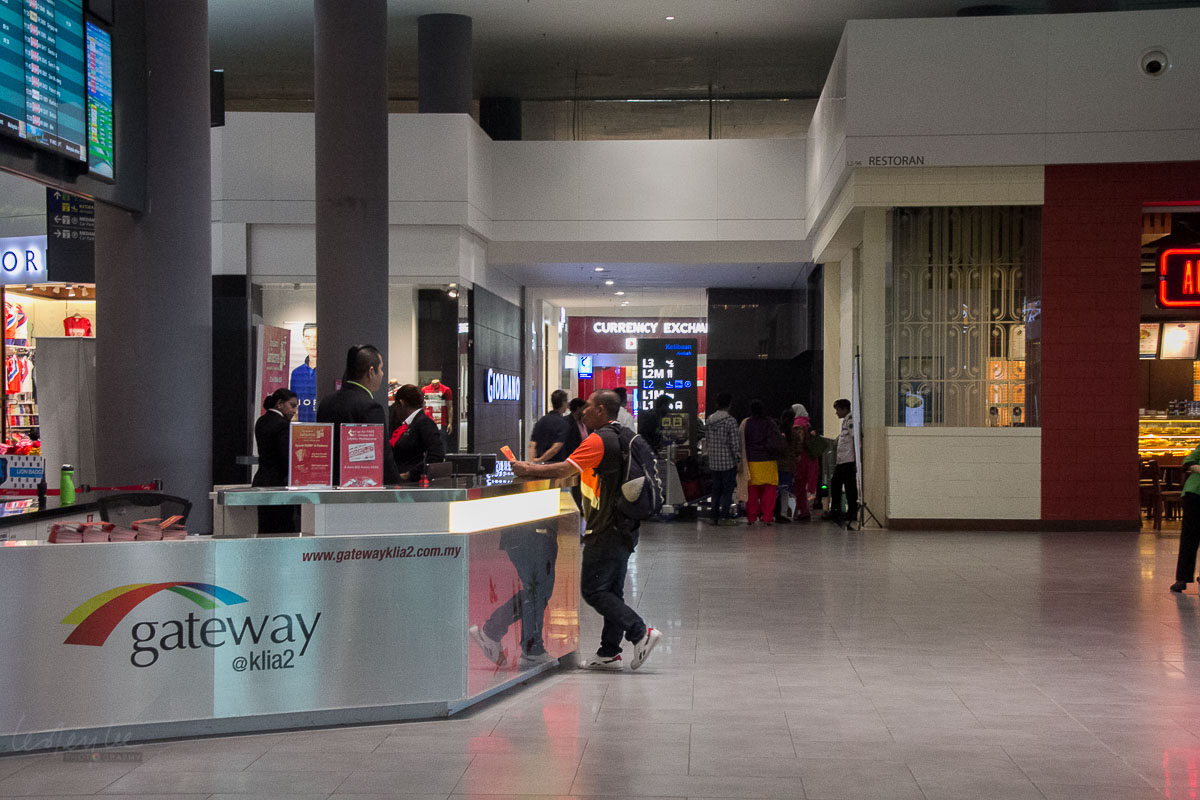 The car pick-up point is directly through the glass doors fronting the Information Desk and the travelator down to the Level 1 Transportation Hub is on the left of the doors, looking outwards.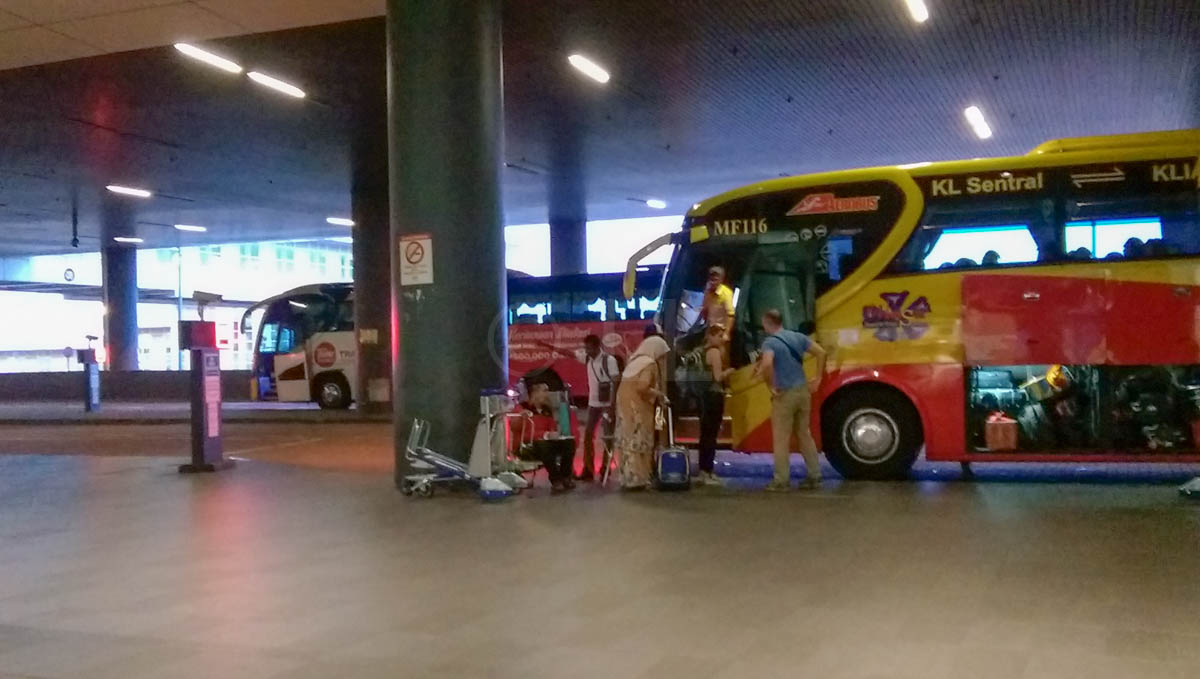 Buses:
A number of different companies service different locations in the Klang Valley (within about an hours journey) as well as Genting Highlands and further afield. Fares start at around MYR10 per person. Purchase your ticket and go through the glass doors between the ticket counters and the Hire Car counters. For more information on different companies, fares and destinations, this is a comprehensive source.
Taxis:
If you need to travel to somewhere not covered by the buses or train, visit the Taxi ticket counter. If you don't have much luggage, you can probably buy a Budget taxi coupon, the cost of which is dependent on your destination. Be aware that the counter staff may well try to convince you to pay for a Premier taxi coupon, which may come close to double the cost. The reason given will be that your bag is too large to fit in the boot (trunk) of the Budget taxi, which has a LNG tank taking up some of the space. The other option open to you if your destination is fairly close, is a metered taxi. You need to buy a MYR2 coupon, but then the taxi driver will go by the meter once you get in.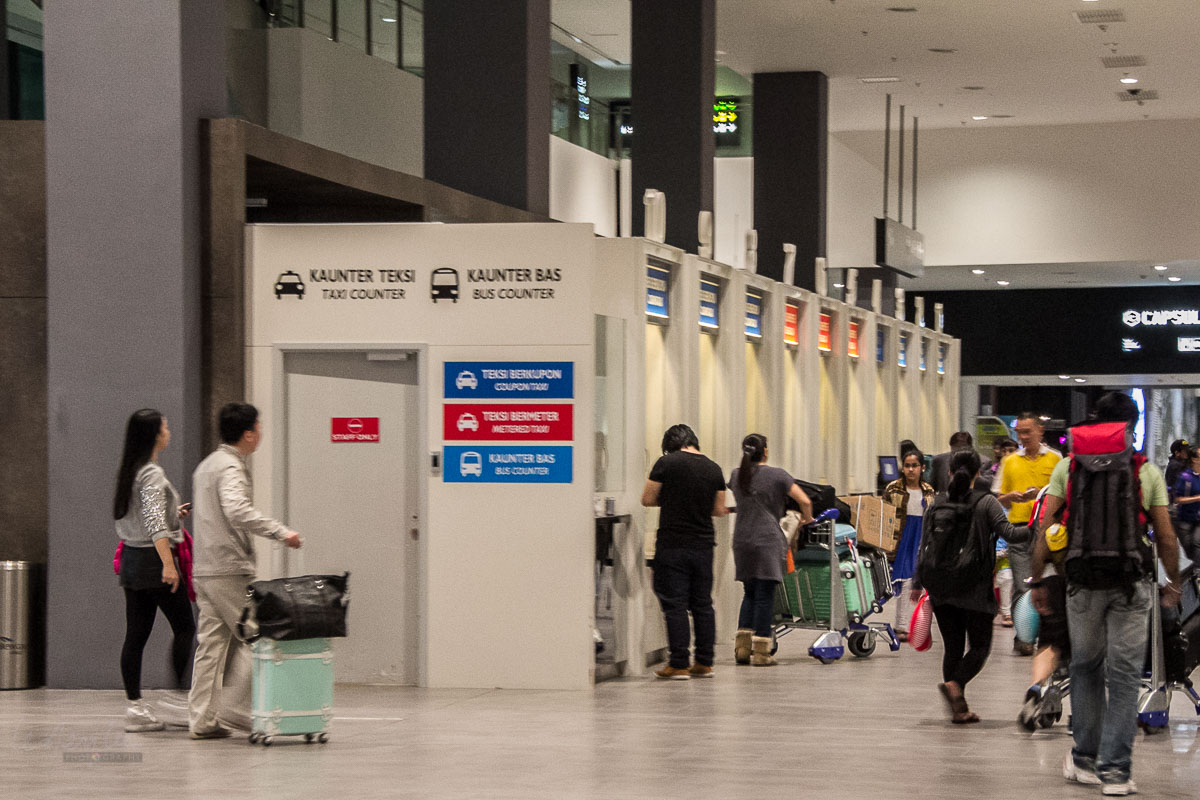 Hire Car:
If you have a pre-booked car or wish to investigate this option, the counters are at the bottom of the travellator in Level 1 as well. The roads in Malaysia are generally quite good and you drive on the same side of the road as in Australia, UK, Thailand and Japan (Left hand side). Be aware that there are many tolled roads and you might find it a good idea to buy a Touch & Go card and pre-load it in multiples of MYR50. Your Hire car company can help you with where to buy the cards. Touch & Go cards can also be used for parking at KLIA, KLIA2 and many other locations, as well as retail outlets.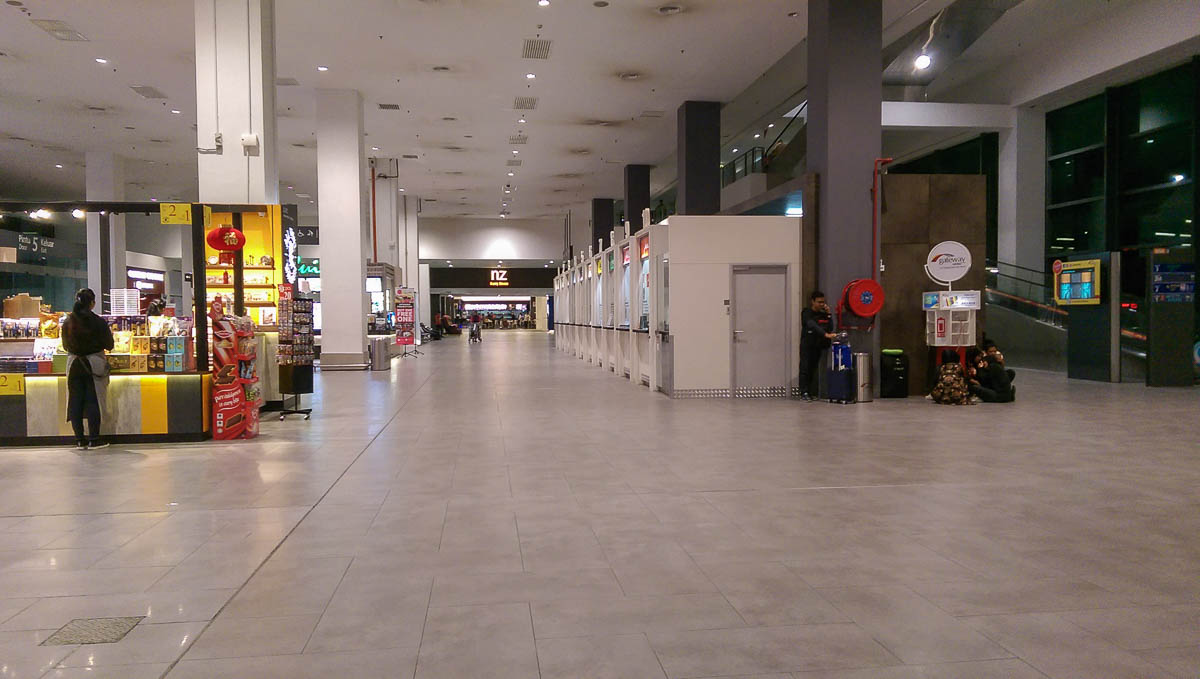 Express Rail Link (KLIA Express also known as the ERL):
The Express Rail Link  (Level 2, before you reach the end, on the left) will take you all the way to Kuala Lumpur Sentral Station for MYR35. This is a good option if you want a quick trip as it takes just over half an hour as opposed to a bus or taxi to the same destination. If you are travelling all the way to KL Sentral, take the ERL Express as it only makes one stop at KLIA. The ERL Transit stops at KLIA as well as a number of stations along the way  – Salak Tinggi, Putrajaya, Salak Selatan. The ERL is good too if you need to go to the main terminal KLIA. The fare is MYR2. Fare to KL Sentral is MYR35. For more information, the ERL website will also help you with fares, timetables and promotions. Touch & Go payment is accepted as well as cash.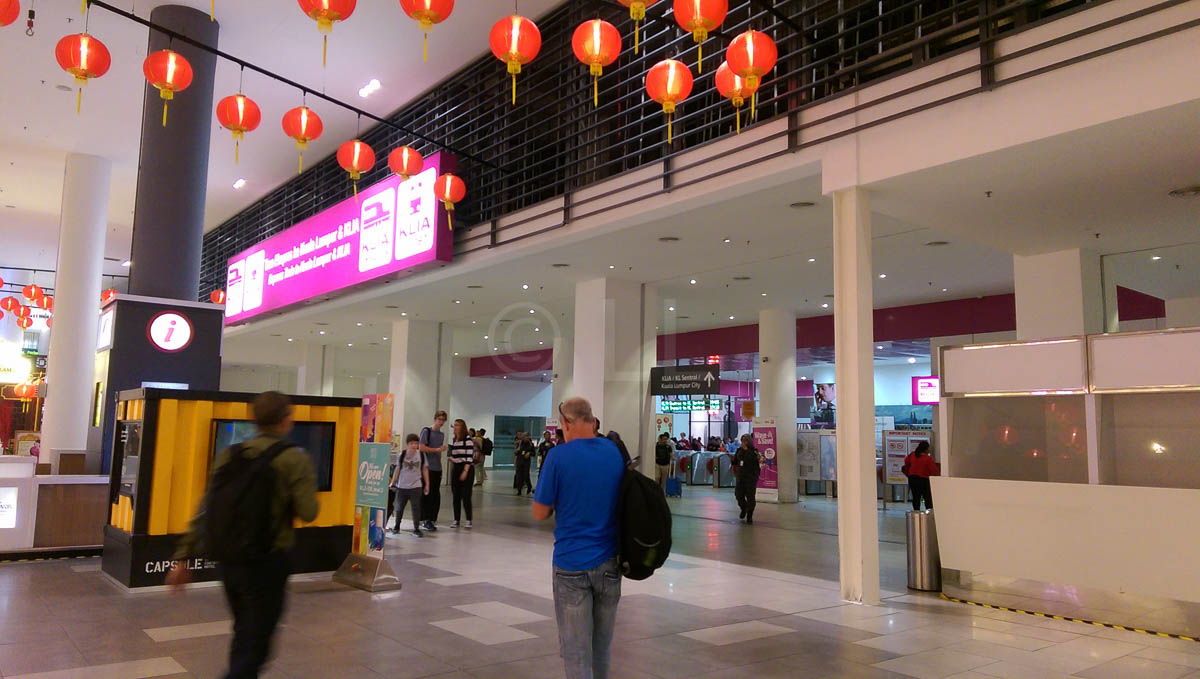 Left Luggage and Storage
There are two facilities available for Left Luggage / Luggage in KLIA2. One is located to the left of the International Arrival exit doors (and to the right of the exit area of the Domestic gates). Look for the sign 'Baggage Solutions'. The second (Shop L2-136A, Luggage Storage) is located on the same level, near the Express Rail Link station.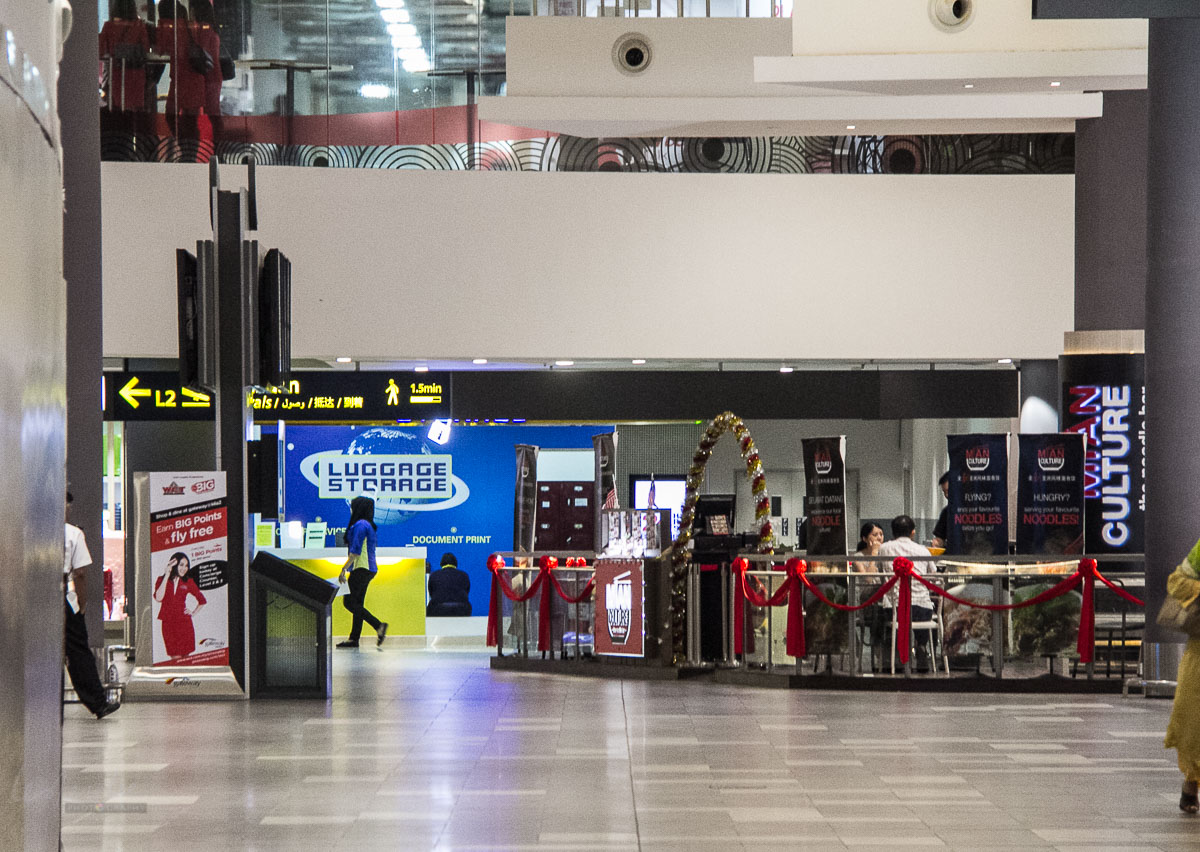 Toilets and other useful places
There are plenty of clean toilets well signposted, throughout the airport. They are well equipped with both sitting and squatting toilets, toilet paper, soap and 'drop-in' hand dryers. Wheelchair accessible toilets are also available as are nursing and baby changing rooms.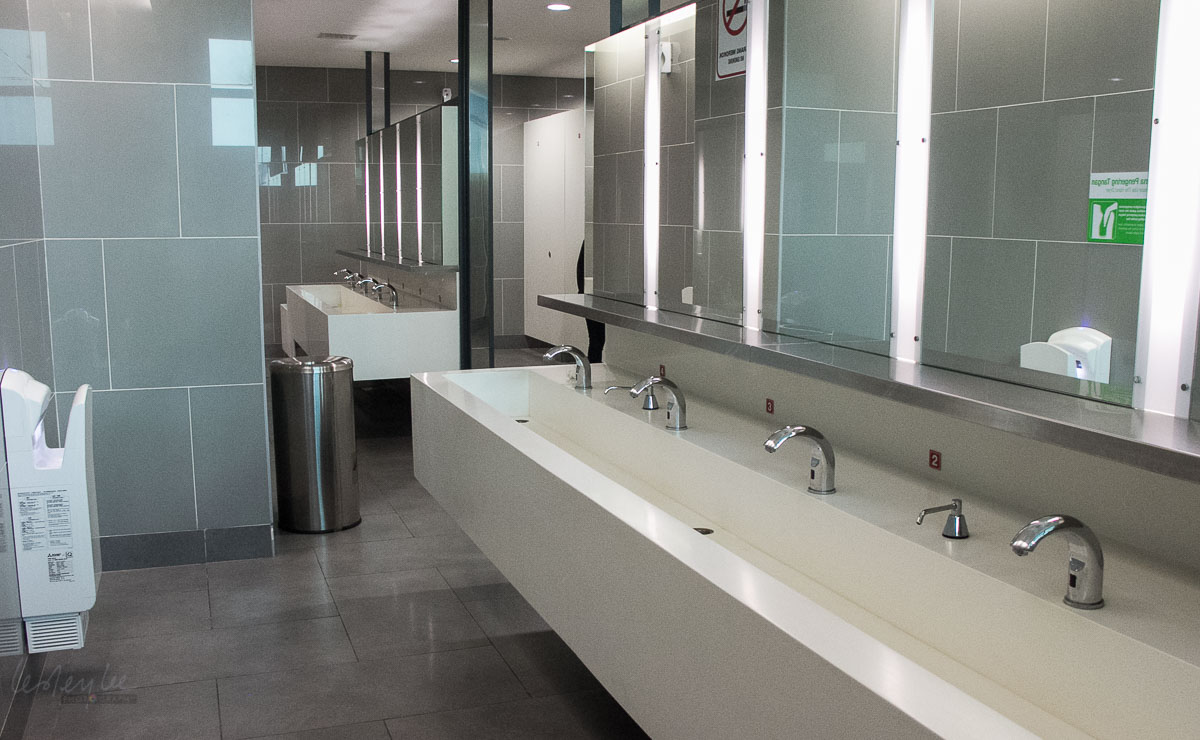 There are travellators between most floors and if you have luggage, well placed glass lifts.
The Car parks are located either side of the central hallway and are accessed from Level 2. If your car is on another level, use the lifts just inside the entrance and if your car is a long way away, ask one of the friendly shuttle drivers to give you a lift.They can fit a few passengers and limited luggage, or the driver can go for the car and come back for the passengers as the area outside the lifts is kept clear. There is plenty of disabled parking and even some special slots for hybrid cars just near the lift. All the parking is covered and even if you have to go to another level, you shouldn't have to search too hard for a space. Touch & Go can be used for your parking as well, as long as you have a remaining balance of at least MYR20 on the card.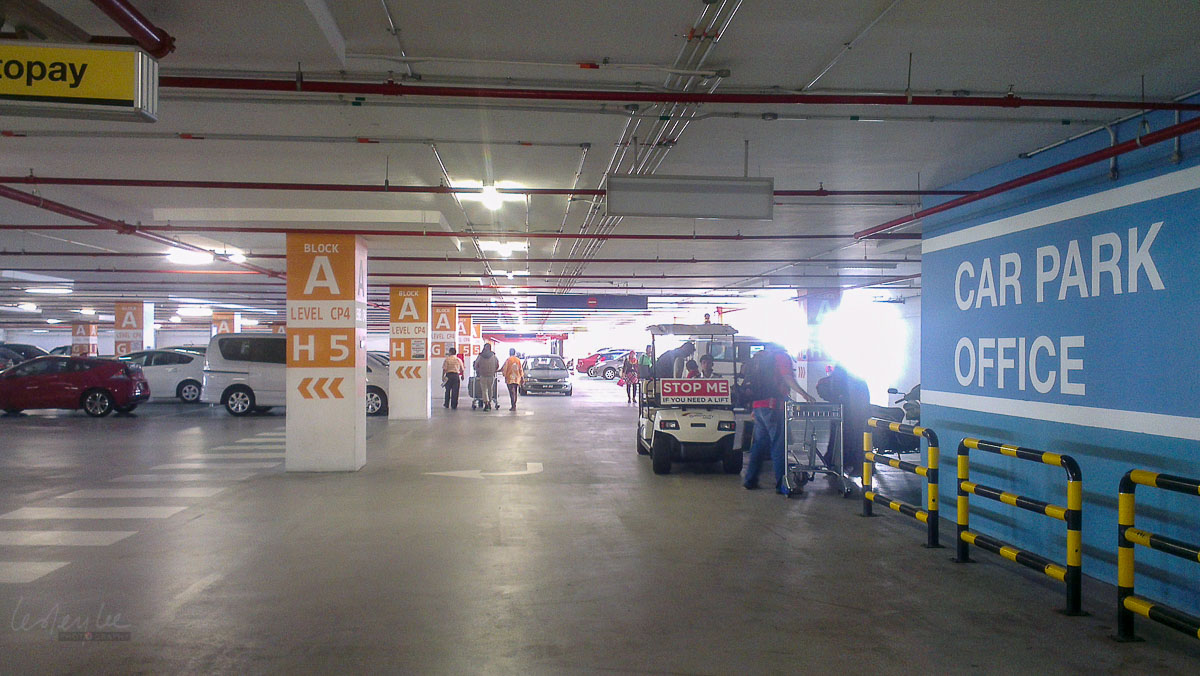 If you need to pick up some groceries, there is a well stocked supermarket and if you are looking for a place to stay while waiting for an on-going flight, there are currently three hotels to choose from. These will be the subject of a separate article.
Food
There are LOTS of food outlets in KLIA2. They are well spread out over all Levels, especially around the Departure Hall. There is a Food Court, Quizinn by RASA which offers a wide range of choices across various price ranges and a Premium Lounge on Level 2M. While you are waiting in the Departure Lounges you also have plenty of choice of local and international cuisines. The food offerings in KLIA2 are also worthy of their own space, so keep an eye out for this, coming up.
Arriving early at KLIA2
A number of flights arrive in the early hours between midnight and 6am. Expect reduced staff on duty at both Immigration and Customs. We didn't experience any queues.
Before 4am getting transport might not be easy, as most of the options are really only available from about 5am. Taxis usually add a surcharge before 6am. We found that quite a lot of food outlets are open at that time and as we chose on to eat during our flight, we stopped for breakfast. There are outlets open on Level 2 (Arrivals) 2M, the Food Court and Premium Lounge, as well as Level 3 (Departures).
To get between the levels, there are quite a few lifts and escalators. The closest to Arrivals is to the right as you exit the doors. There is another escalator up to the Mezzanine floor if you leave Arrivals by the passage between International and Domestic Arrivals. Find the lifts and an escalator to the Departure area just past the entrance to the passage.
Food prices go up from less than MYR10 for kaya toast and coffee at Nyonya Colors (near McDonalds) on the Departure Level.