The first Malaysia Airlines Boeing 737-8 of an order of 25 aircraft expected by 2026, landed in Kuala Lumpur on 16th November 2023 and after a flypast to say hello, was greeted with a traditional water salute. Proudly adorned in its Malaysia flag livery and new songket motif wau logo, the aircraft is scheduled to take its maiden commercial flight on 20th November 2023 from Kuala Lumpur to Kota Kinabalu. If you want to be one of the first to try it out, book your seats now.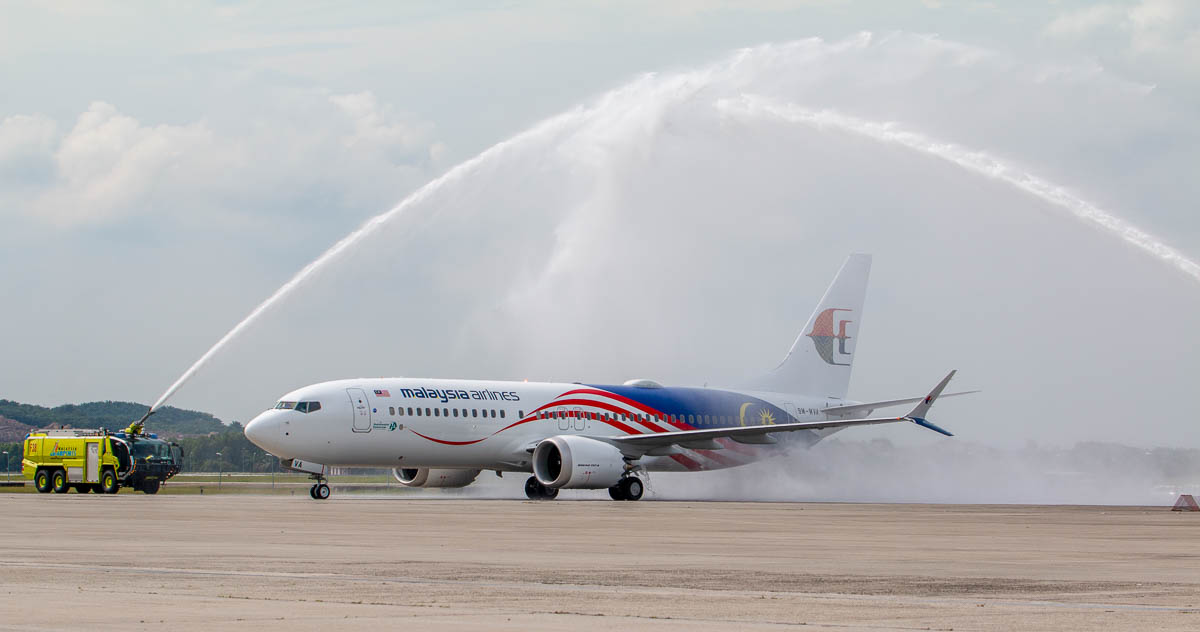 Today's delivery of the first Malaysia Airlines Boeing 737-8 aircraft is part of the Group's fleet modernisation strategy to enhance customer experience, operational efficiency, and meet future network growth requirements. The twenty-five new 737-8 aircraft are operated through MAG's operating lease with Air Lease Corporation (ALC) and will be delivered progressively through to 2026.
This aircraft, 9M-MVA, departed from Boeing's Seattle Delivery Centre after fitting out and testing, on 13th November 2023 at 10:20am local time to Honolulu and Guam, before continuing its journey home to Malaysia. Flight MH5041, which was flown by Captain Mohd. Ezaddin Roslan, Captain Izahariman Ibrahim and Captain Arian Syazwara Adenan, landed in KL International Airport at 10:30am after a total flight time of 21 hours and 45 minutes.
The 737-8 features state-of-the-art wireless in-flight entertainment, similar to its refreshed B737-800 NG aircraft,with a seating configurations of 12 Business Class seats and 162 seats in Economy Class.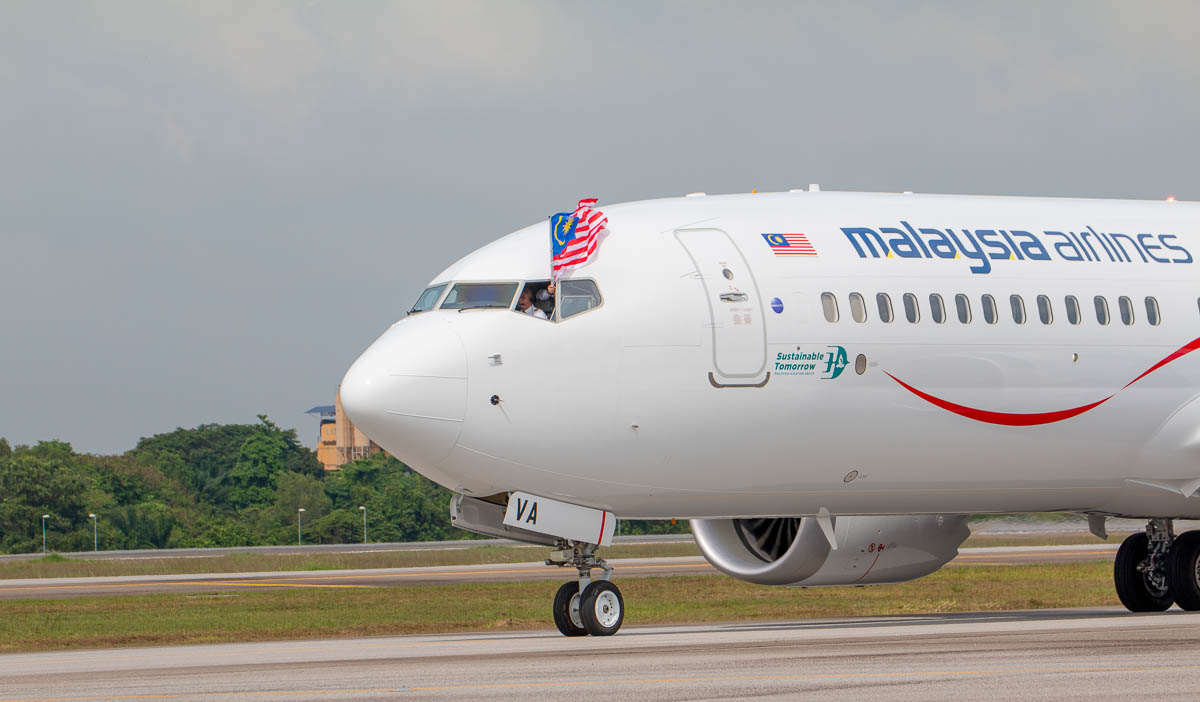 Rolling in to the hangar