Malaysia, one of the crossroads of Asia, has a very cosmopolitan feel, underpinned by a culture that's a blend of the practices of the native people of Sabah and Sarawak, as well as those of the three major communities across the country. As a result, you'll have Harvest festival in In East Malaysia and everyone enjoys holidays for Hari Raya, Chinese New Year and Deepavali. Deepavali, the Festival of Lights, is a movable date, celebrated between mid October and mid November and is celebrated in many countries across the region. We celebrated Deepavali With AirAsia this year on 12th November. 
AirAsia, Malaysia's top low cost airline celebrated in style this year and if you don't know much about who celebrates and why, they've sent us this very handy explainer. We've reproduced it in full below, along with some of their photos.
Deepavali With AirAsia
Allstars need no reason to come together, but throughout the month of Deepavali each year, there is a little extra burst of colours in the air for all of us at AirAsia. Deepavali, or sometimes known as Diwali needs no introduction. Primarily celebrated by Indian Hindu communities throughout most of south and southeast Asian countries, it is a special time of year dedicated to commemorate the victory of good over evil and light over darkness. 
Being one of the most important religious festivals in Hinduism, there are many legends associated with the history of Deepavali which is widely celebrated by more than a billion people around the world. Some narratives depict triumphant and heroic tales of victory of individuals who were believed to be incarnations of Hindu gods. Others involve paying homage to the revered Lakshmi, goddess of wealth and good fortune who is believed to visit each home on this special day and bless its occupants with abundance and prosperity. Deepavali is also celebrated by India's minority religions ‒ Buddhists, Sikhs and Jains, marking new beginnings for those  observing. 
'Deepavali' gets its name from Sanskrit origins which translate to 'rows of lighted lamps'. Thus, on the eve of the festival, temples, houses, stores and even streets can be seen adorned with brightly lit oil lamps, also known as diyas.
Much like the variations in Deepavali legends across cultures, the rituals associated with the festival also exhibit diversity. However, the common thread among these celebrations always leads back to unity, family and light.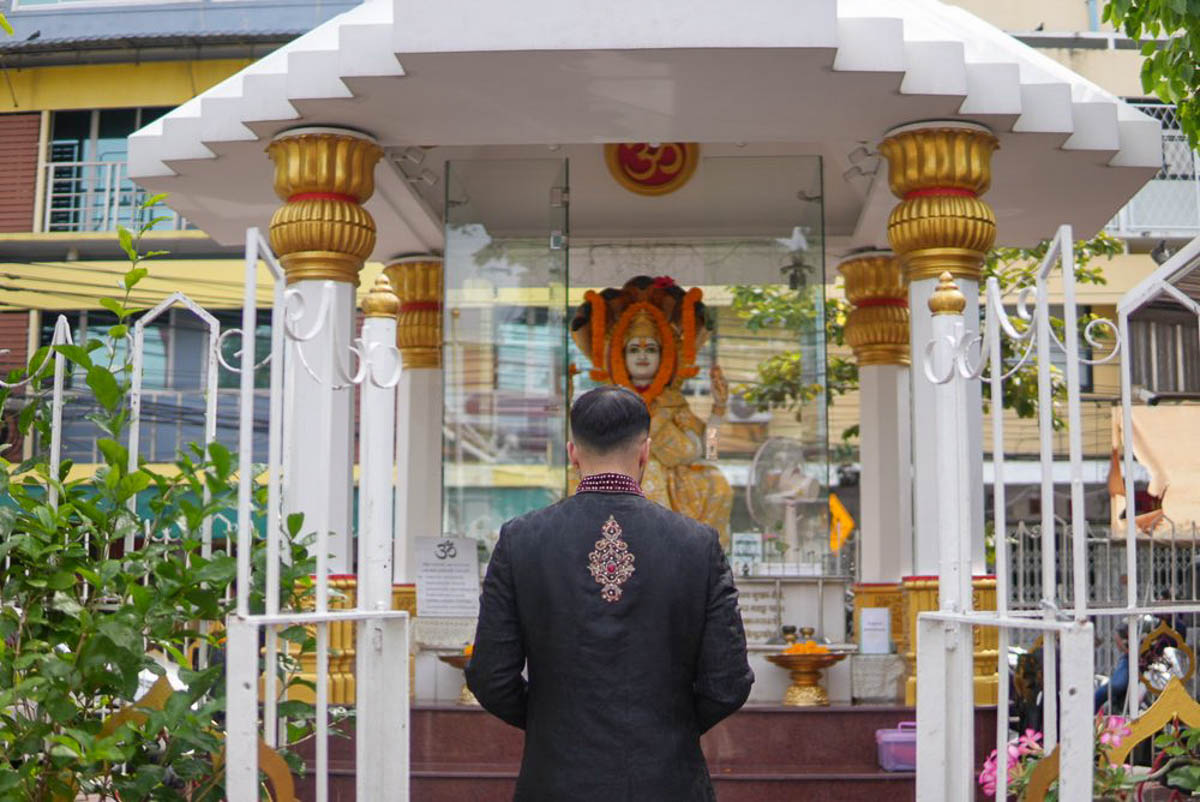 In various corners of Asia, radiant celebrations transcend cultural boundaries, bringing people together in a luminous spectacle of joy and festivity.
In neighbouring Thailand, the festival of lights is known as Loy Krathong or Lam Kriyongh, with deeply rooted influences from Deepavali. The date varies each year and this year, Loy Krathong falls on November 28th, a full moon evening in the 12th month of the lunar calendar. 
'Loy Krathong' is derived from the word 'loy' which means 'to float 'and 'krathong', which refers to 'basket' or 'boat'. During this few-day-long celebration, Thais gather around bodies of water to release their krathongs, often made from banana leaves, coconut shells and even bread. Throughout the country, krathongs on lakes, rivers, canals and seas across Chiang Mai, Phuket, Bangkok and Sukhothai can be seen flickering with candles, illuminating the skies. 
The stories behind the history of Loy Krathong differ throughout the cultures, but the main belief is that this time of year is dedicated to Water Goddess Mae Phra Khongkha, or Goddess Gangga in Hinduism to pay respect and offer gratitude. This festival is also observed beyond the borders of Thailand. In Sri Lanka, it is called 'Ill Full Moon Poya', and is referred to as 'Tazaungdaing' in Myanmar and 'Bon Om Touk' in Cambodia ‒ all of which are held around the same time. 
The traditional Deepavali is of huge significance to Hindu and Indian communities in Asean countries. In Singapore, the district of Little India will be bustling with festivities and is the focal point for celebrations. For Balinese in Indonesia where Hinduism serves as the main religion, this day is marked with traditional dance performances and prayers. Similarly in Cambodia and Myanmar, those celebrating will keep traditions alive with the lighting of diyas outside their homes and organised gatherings amongst friends and family.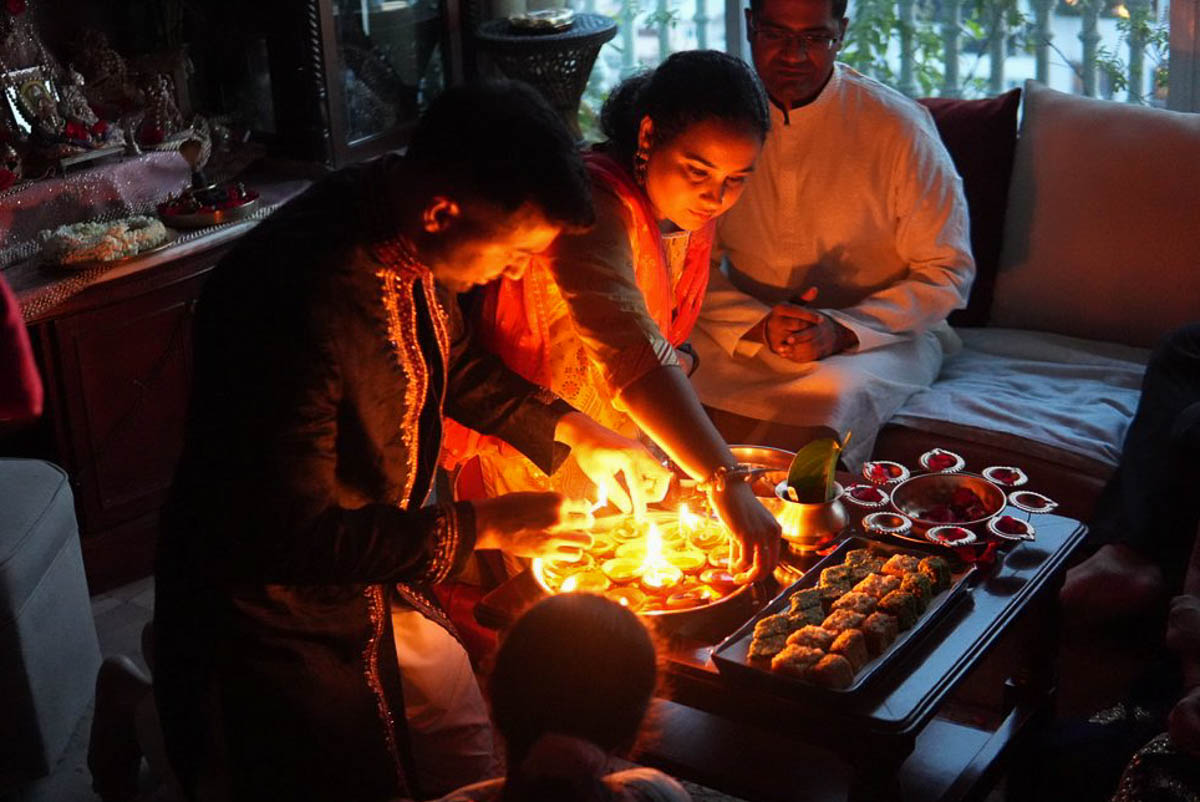 To honour this significant festival and to add a little colour and oomph to our guests' journeys, AirAsia organised a 3 day activation at Kuala Lumpur International Airport (Terminal 2) a week before Deepavali, where AirAsia Malaysia and AirAsia X's very own 'Fun Teams' donned their most vibrant Indian traditional wear to surprise unsuspecting guests. 
We first paid a visit to AirAsia X travellers who were soon to be en route to New Delhi via flight D7182. Grandly decked in lenghas and sherwanis, our Fun Team, comprising AirAsia's Cabin Crew,  made their way to the boarding gate to delight the guests. A short dance session ensued where guests and onlookers alike partook in a lively bhangra dance session whilst many others took the opportunity to snap up instagrammable moments with our eye catching crew. That's not all ‒ each guest was handed an individually packed laddu ‒ a delicious Indian sweet made of flour and syrup.
For day 2 of the activation, the Fun Team put on their most dazzling sarees for a special send off for our guests headed to Tiruchirappall via flight AK23.  Awed AirAsia guests, most of which were Indian nationals, took turns to snap pictures with the Fun Team and were ever ready to join in a mini 'dance party' with our crew to the beat of famed composer A.R. Rahman's hit Tamil numbers. AirAsia guests enroute for Kunming, China who were waiting for their flight, even joined in the fun, making these moments even more heartwarming. As they boarded the plane, guests were given murukku packets for the journey ‒ a crunchy and savoury snack, often synonymous with Deepavali celebrations.
We saved the best for the last, but certainly not least ‒ the final day of Deepavali activations at the airport. This time around, we decided to surprise guests travelling to Penang on flight AK6216 with laddus and murukus. Our Fun Team did not disappoint once again, wearing traditional Indian gear from both north and south Indian cultures. We also had a very special attendee for the last leg of our activations ‒ Riad Asmat, CEO of AirAsia Malaysia, who joined in and warmly greeted the guests and wished them well on their journey to Penang. 
Back at RedQ in Kuala Lumpur, AirAsia's headquarters and home to almost two thousand Allstars, the office is illuminated with bright decorations and a custom hand drawn kolam. The air is filled with festive cheer, with many Allstars exchanging and handing out their homemade palaharam ‒ or traditional Deepavali snacks which are namely various types of murukku, omapodi, coconut candy and cookies. In the days to come, AirAsia Allstars all across the country will gather for an annual Deepavali celebration at RedQ where a scrumptious spread of banana leaf rice cuisine will be served for all.
19,437 Allstars across the globe, 54 nationalities and 1 growing family ‒ our light will never dim. As an organisation that is home to multifaceted heritages and customs, AirAsia has always prioritised honouring and embracing our melting pot of cultures. Whilst our operations are scattered across various regions, our hearts are with each other during these special times.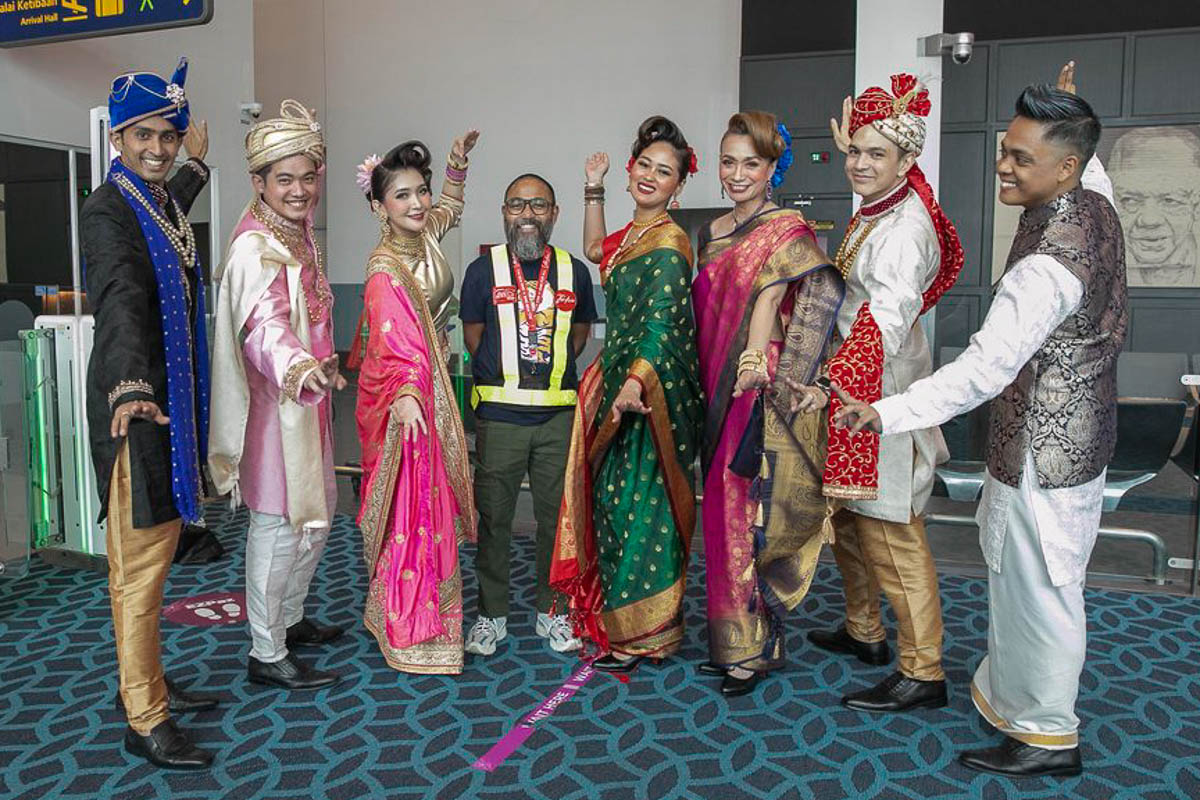 From our family to yours, AirAsia wishes all those celebrating a blessed and joyous Deepavali! May the festival of lights brighten up your lives with bountiful kindness, prosperity and love. Stay safe, and see you onboard soon!