The recent increase in stories about exploding phone batteries has focused on one particular model, the popular Samsung Galaxy Note 7 which has is the subject of a global recall due to safety concerns. Initially offered for replacement following a number of reported incidents, the replacement units have also had the same problems and the phones have now been taken off the market. Australian travellers have been provided additional information listing the airports with Samsung Australia customer service points. Service centres are also being set up in other country's airports including US, Taiwan, Singapore and South Korea where customers can leave their phone.
Airlines around the world have acted to ban the Samsung Galaxy Note 7
The response by airlines following the latest development has been swift – we have received advice from many airlines which basically say the same thing – they are not to be carried on board, in hand or checked baggage or on your person, even if they are switched off.
Airlines have implemented stricter policies about the carriage of batteries in the past few years, especially with so many small personal items requiring them and the wide range of batteries used.
Why are they banned?
After receiving a number of complaints of exploding batteries from users of this particular model, Samsung initially offered replacements. When the numbers of exploding phone batteries continued to rise, it became apparent that there was a more specific issue related to the batteries used in this particular phone model resulting in the total worldwide recall of the Samsung Galaxy Note 7.
Is this the only phone affected?
In this particular situation, it appears to be so. However, there have been many reports of exploding phone batteries not specific to any particular brand or model. The video below is instructive….
The alternatives: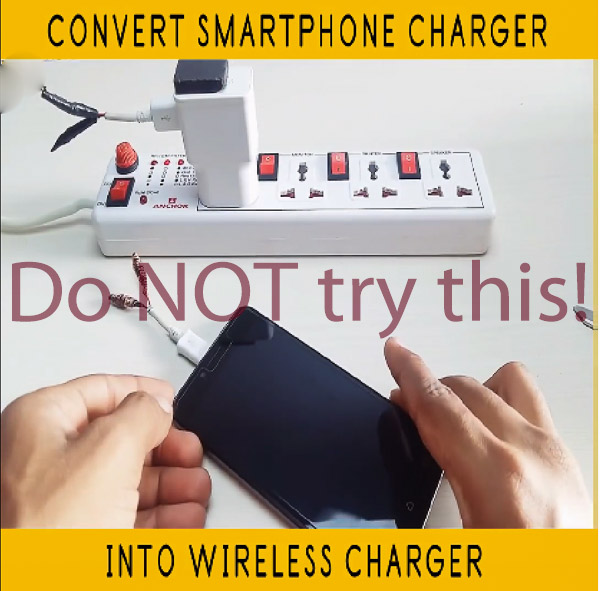 It is be wise to follow the advice given by the manufacturers and scientists who advise:
Use the supplied charger and cable
If you need to replace either, you should buy an 'original' from the manufacturer, or at least ones with the correct rating
Do not overcharge your phone
Do NOT DIY!  Ignore all those 'clever ideas' you see on social media. Even if they appear to work, if your phone is damaged as a result, you will have no claim against either the manufacturer or the people who sold you the phone.
New developments
Demand for longer battery life and fast charging are pushing the development of new equipment, including charging pads currently in development, although there is no universally accepted common standard at the time of writing. Currently the leader in the Standards race is Wireless Power Consortium's QI charging standard used by a number of product developers for a range of consumer items including phones.
LG's R&D arm Innotek has announced the arrival on the market of their Quick Wireless Charging Pad. They claim a charging speed that is three times faster for the 15 W wireless charging pad than that offered by an existing 5 W wireless charging module, when used with phones suitable for use with mobile chargers.
Ikea have developed charging pads which can be used for phones (they sell covers separately for some models which are not wireless charging enabled). The pads can be used on the tabletop or integrated into furniture (depending on the market), but are currently only available in certain countries, e.g. UK, Canada, Australia etc and don't seem to be widely available in South East Asia.