Vivid Sydney 2017 kicks off on Friday, 26 May and the countdown has officially begun. If you're lucky enough to be in Sydney, prepare yourself for a memorable experience. It's probably worth pointing out that there's sights and sounds on offer. Vivid also brings out the best of Sydney's culinary delights. Here's a selection of what our friends at Vivid tell us to expect:
Martin Place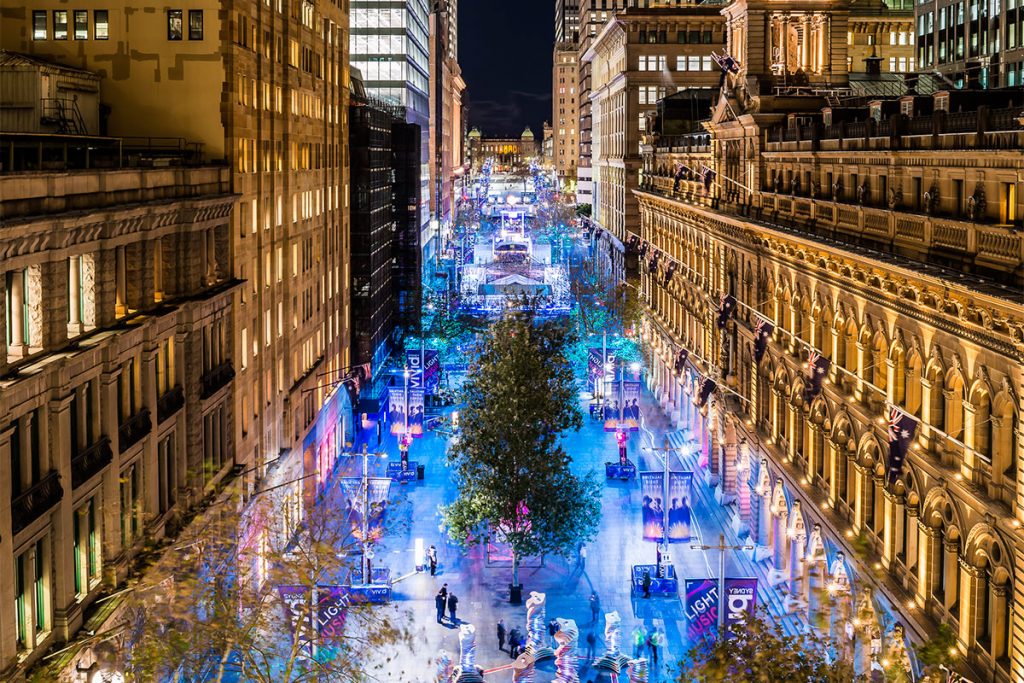 Martin Place will be a foodie hotspot once again as production powerhouse Motti+Smith returns with Lux Populi, to showcase one of Sydney's hottest food trends, smoking. Porteno will lead an Argentinian menu, with meats cooked on an open fire fuelled by wood and coal. Joined by special guest chefs, Luke Powell (LP Quality Meats) and Ibrahim Kasif (Stanbuli), special Vivid Sydney-inspired specials will run each week of the Festival. James Squire Beer & Cider, Archie Rose Gin and Vodka, Cattleyard Brewing Co. Beer and Azure Wines will all be served at the bar too, letting visitors quench their thirst with some of NSW's best beverages, whilst devouring some of the best food the city has to offer.
Royal Botanic Gardens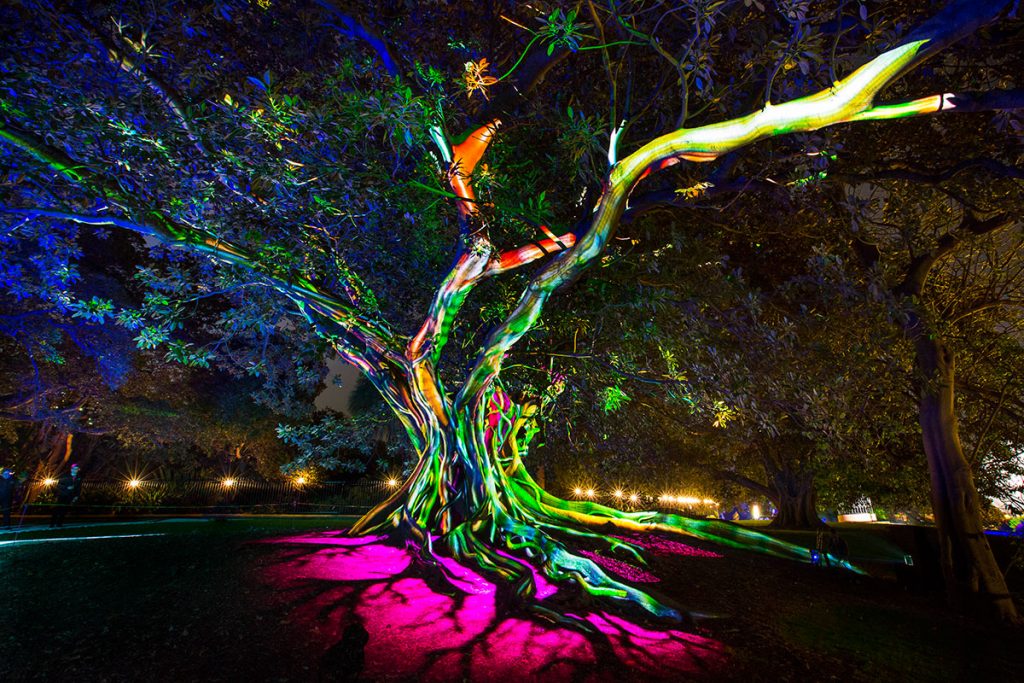 Indulgence is on the menu at The Royal Botanic Garden Sydney's Enchanted Garden Bar and Eatery. Featuring the innovative Nel. restaurant, diners will be able to enjoy the whimsical pop-up including signature dishes of Truffle Hunt Chicken or comforting bread and butter Pudding. Visitors will be able to keep warm at the bar with a cheeky tipple of their signature G&Ts, spiced rum, Glühwein mulled wine, a molten hot chocolate or specialty coffee by Will & Co.
Barangaroo (South)
Visitors to Sydney's hottest new dining district and Vivid Sydney precinct, Barangaroo (South) will be spoilt for choice with more than 30 restaurants, cafes and bars open during each night of the festival. Devon Café is going psychedelic with a purple haze sundae, an electric purple ube (purple yam) soft serve with leche flan and taro; Ume Burger has created a wicked Vivid Burger with signature house-made wagyu mince sauce, fries with umami salt, spicy special sauce, tomato, onion, beef patty and cheese; and glowing cocktails are on the menu at Banksii's Belvedere light bar and Untied's winter-themed pop-up rooftop bar. Be sure to try the Basil Dazzle and Vivid Spritz.
Taronga Zoo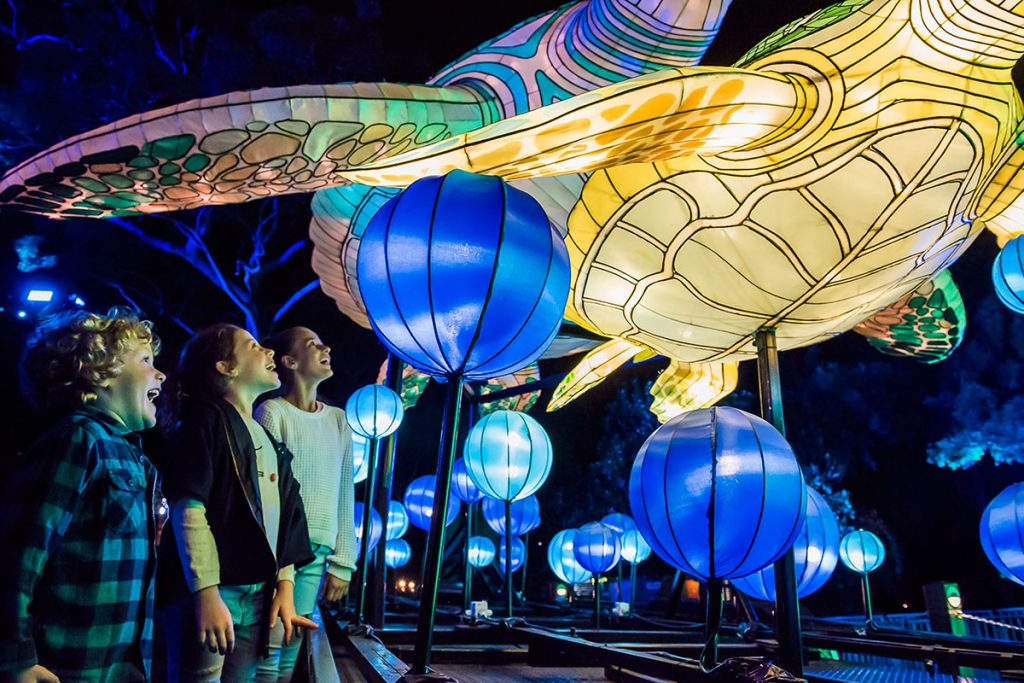 Vivid Sydney's wildest precinct Taronga Zoo will keep visitors well fed at the Taronga Piazza, with an additional pop up selling crowd favourites of delicious chocolate dipped fruit and warm hot beverages. Taronga Food Market and Baker Coffee Maker will also be making an appearance across the concert lawns offering several beverages and snacks as visitors travel along the illuminated trail of fully interactive animal lanterns.
Vivid Sydney 2017 kicks off this Friday, 26 May and runs until Saturday 17 June 2017.To find out more, visit the Vivid Sydney 2017 website.
Photos by Destination NSW.