Batik Air Malaysia, the Malaysian member of the Lion Group has celebrated their rebranding from Malindo Air, with the launch of their first Boeing 737-8 aircraft. At a launch attended by top officials from Batik Air, Lion Group, Boeing and Aviation Authorities, the Guest of Honour, Malaysia's Minister of Transport, Dr Wee Ka Siong was welcomed by a lion dance, accompanied by the drumming of kompang and tabla.
Batik Air Malaysia
In his welcoming speech, CEO of Batik Air Malaysia, Capt Mushafiz Bin Mustafa Bakri noted that the the arrival of the B737-8 will maintain a young and modern fleet of aircraft. He added that the airline plans to increase this to 17 units of B737-8 aircraft by the end of 2022.
This aircraft is fuel efficient with a lower carbon footprint and improved range. The airline is the first in Malaysia to operate the B737-8, which already being operated by more than 40 airlines across the world,  clocking over 1.5 million flying hours with over 2000 flights operated on a daily basis.
Minister Wee Ka Siong noted that the strategic plans of the newly rebranded Batik Air in tandem with the Lion Group of airlines, hinges on KLIA as the gateway for transit passengers to and from Indonesia to points in the Asia Pacific. With Batik Air promoting the seamless transfers of these passengers via KLIA this will further develop the strength of its network with the Lion Group of airlines as well as its partnerships with other airlines. This will further enhance the future growth and connectivity for KLIA and the Malaysian aviation market.
…. The timing of Malindo Air's rebranding to Batik Air is significant and important as the airline emerges from one of the most difficult times in the history of aviation.  Dr Wee
Following the launch guests enjoyed a Batik Fashion Design Showcase by CYNTOK BHATIK Malaysia with Universiti Utara Malaysia, Strategic Partners for the for CYNTHOK BHATIK Community Project. Batik Air cabin crew showed of some of the designs from these enterprises, which will be on sale on-board.
The transformation and rebranding exercise is ongoing. The airline's founding CEO and Strategic Director of Lion Air Group, Chandran Rama Murthy confirmed that their website is similarly undergoing rebranding and should be completed soon.
"

Cuti-Cuti Malaysia"
In collaboration with the Ministry of Arts, Tourism and Culture (MOTAC), Batik Air Malaysia is offering RM200,000 worth of RM50 e-vouchers for redemption as part of the government's Stimulus Recovery Plan to maintain the momentum of domestic tourism.
A total of 4,000 e-vouchers are available on a first-come-first-served basis, and eligible Malaysians may redeem one RM50 e-voucher each, until 31st July, for travel by 31st December2022. The e-voucher will provide guests an entitlement to claim a discount of RM50 on any Batik Air domestic flights in Malaysia booked by 31st July. Check out and make bookings on their website. Terms and conditions apply.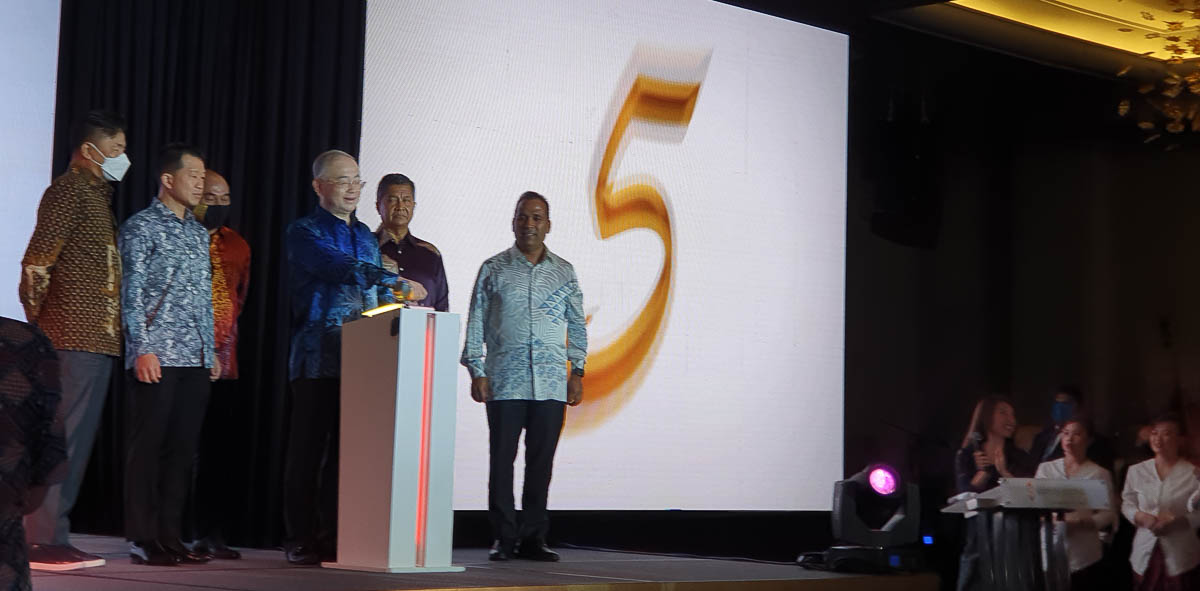 images ©ET