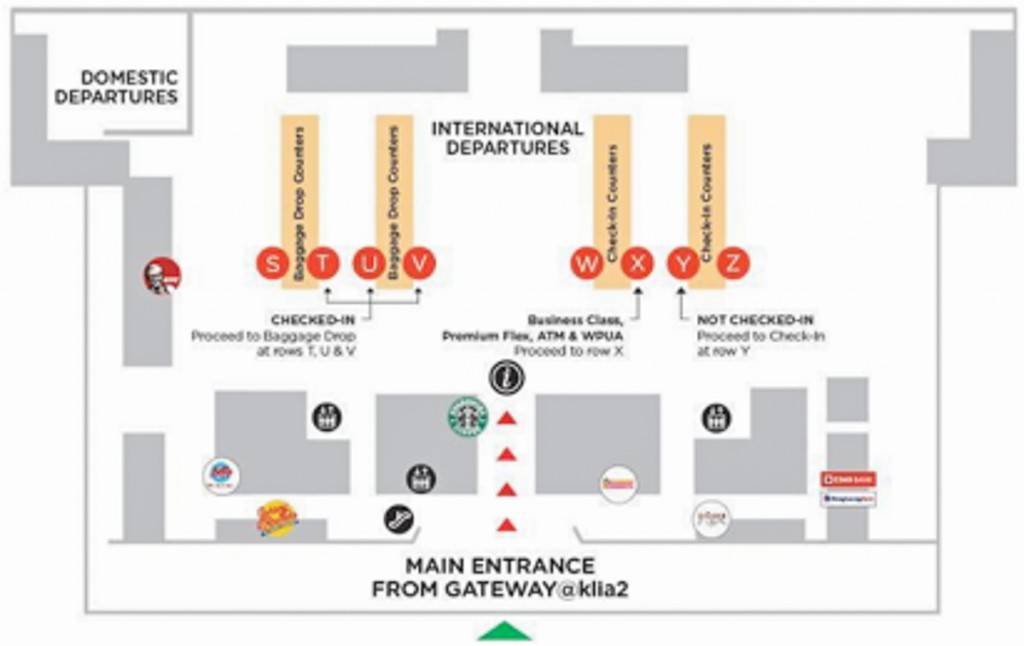 With one of the busy periods of travel around Asia coming up, AirAsia have issued advice to all their passengers to allow sufficient time for checking in for flights out of Kuala Lumpur International Airport 2 (KLIA2) and announced location changes of the AirAsia Check-In and Baggage Drop counters at KLIA2 effective Monday, 9th February 2015.
The changes, which apply to all AirAsia and AirAsia X guests relate to changes to AirAsia's Check-In & Baggage Drop Counters at KLIA2 :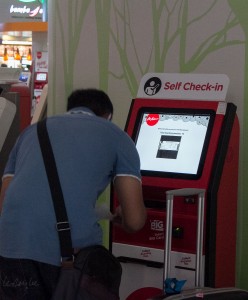 Self Check-In (via web, mobile or kiosk) passengers with a printed boarding pass may proceed directly to the Baggage Drop Counters at Rows T, U & V (on the left side of the Departure Level of KLIA2) Passengers are encouraged to Self check-in during the festive period to avoid congestion at the airport counters.
AirAsia X Business Class, AirAsia Premium Flex and warrant travellers can proceed to Row X for their check-in process. (located towards the right side of Departure Level of KLIA2)
Guests who wish to check-in manually and have not conducted Self Check-In can queue up for the manual check-in process at Row Y (located towards the right side of Departure Level of KLIA2).
The wheelchair service counter remains at Row V (beside Counter V16) at KLIA2.
It is expected that the re-location of the check-in and baggage drop counters at KLIA2 will streamline the check-in process.
For more information on the relocation of counters at KLIA2, please visit the AirAsia website.
Self check-in (via web, mobile and kiosks) are available from 14 days up to 1 hour prior to departure for all AirAsia flights, and up to 4 hours prior to departure for AirAsia X flights. It is highly recommended for guests to print out their boarding passes before arriving at the airport, to ease their travel process especially during the Chinese New Year holiday travel period.
For guests with baggage to check-in, baggage drop counters close 60 minutes before flight departure for all AirAsia and AirAsia X flights. As congestion is also expected at the security scanning and immigration checkpoints during this festive period, guests are also advised to arrive early.
Economy Traveller joins with AirAsia and AirAsia X  to wish everyone a Happy Chinese New Year and happy holidays ahead.