AirAsia unveiled their new 'Beautiful Terengganu, Malaysia' Livery on 10th January 2018. The launch, in conjunction with the Terengganu State Government, took place at Sultan Mahmud Airport, Kuala Nerus, Terengganu. This initiative is part of a major tourism promotional platform for the state over the next two years.
Beautiful Terengganu
Terengganu lies on the eastern side of peninsular Malaysia, offering beautiful clean white sandy beaches fronting the South China Sea. But that's not all. There's a wealth of arts and craft to explore and a wide range of delicious food. Inland, head for Chemerong Waterfall near Dungun, or the Melaleuca forests in the hills. Turtle watching is popular, as are diving and snorkelling at Pulau Redang and the Perhentian Islands.
AirAsia flies to two destinations from Kuala Terengganu. There are 28 weekly flights each way to Kuala Lumpur and 3 flights weekly to Johor Bahru. Apart from local travellers, most of the current visitors to the state come from China and Indonesia.
The partnership will see the state's tourism products promoted inflight. Travellers will see material on the overhead compartment, back seat, table tray and in the airline's inflight magazine, travel 3Sixty°.
Booking is available online at airasia.com or by using the mobile apps for Android and iPhone.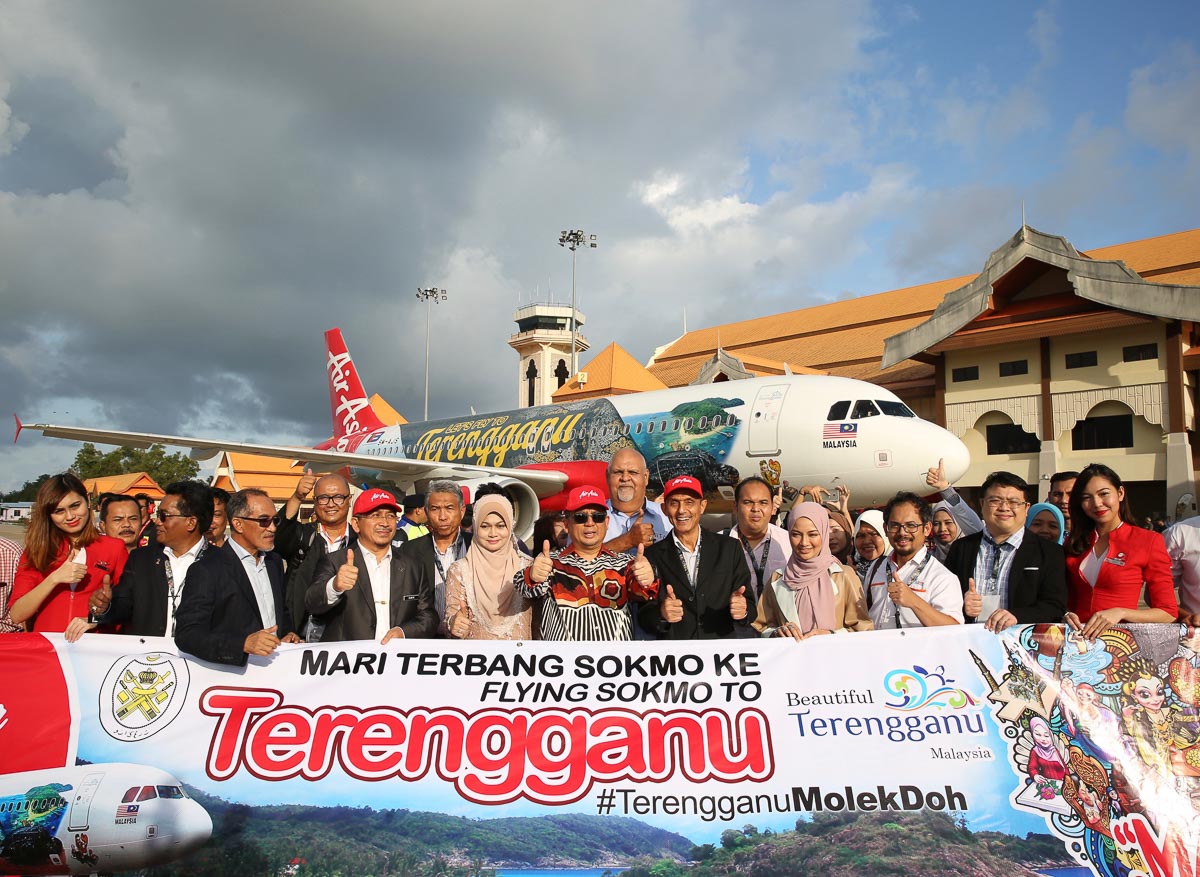 'Beautiful Terengganu, Malaysia' livery at Sultan Mahmud Airport, Kuala Nerus, Terengganu