Add your ground transport bookings when you book your flights using the airasia Super App, making planning much easier. Use it on your desktop or download to your phone, available for iPhone, Android and Huawei. They've just launched their latest offering – airasia transport, which allows users to book tickets for buses, trains, and ferries seamlessly through the same platform they book their holidays. On your device, it's located under the Travel tab. On the web, click on 'Show All'. *Please click here for the terms and conditions.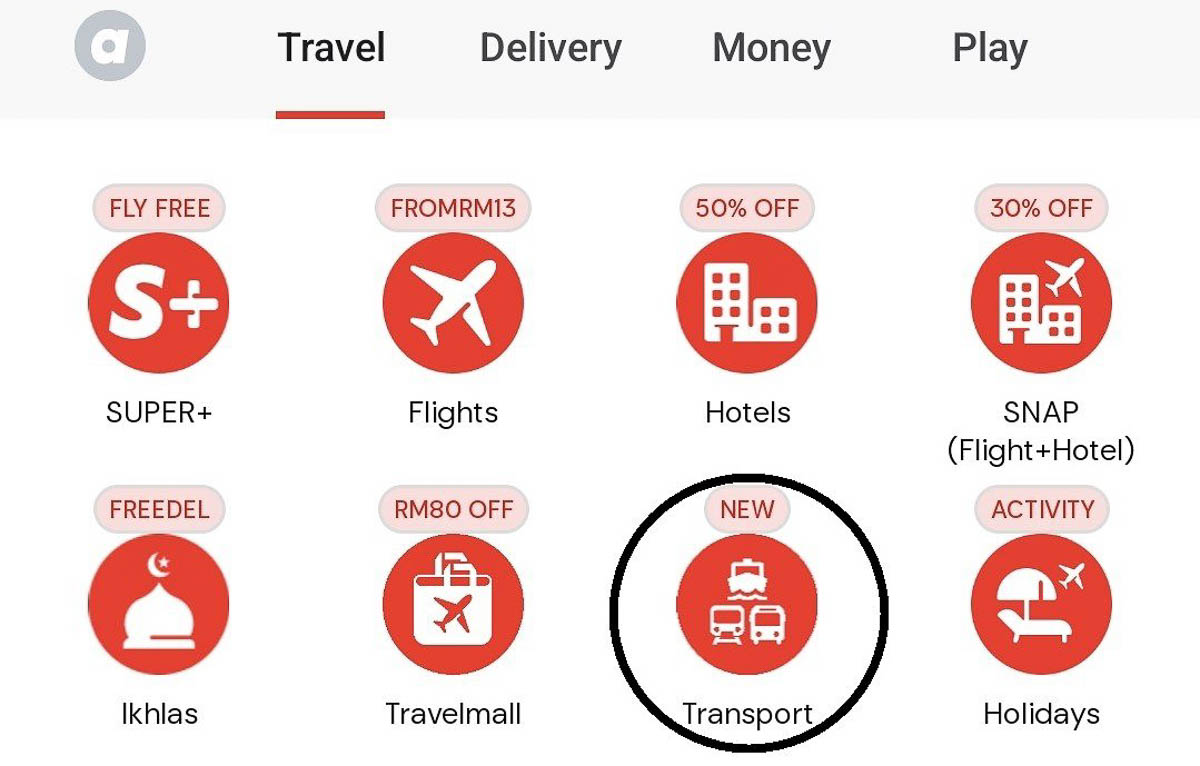 Ground transport bookings, land or sea
With over 4,000 transport operators across Asean on the platform, airasia transport is currently available in Malaysia, Singapore, Thailand, Indonesia, and the Philippines. The service is powered by 12Go, one of the largest ground transport OTAs (online travel agent) in Asia.
Celebrating the launch, airasia transport will give you 20 times airasia points for your first transaction on airasia transport by clicking on the 'Transport' icon on the airasia Super App and making a booking.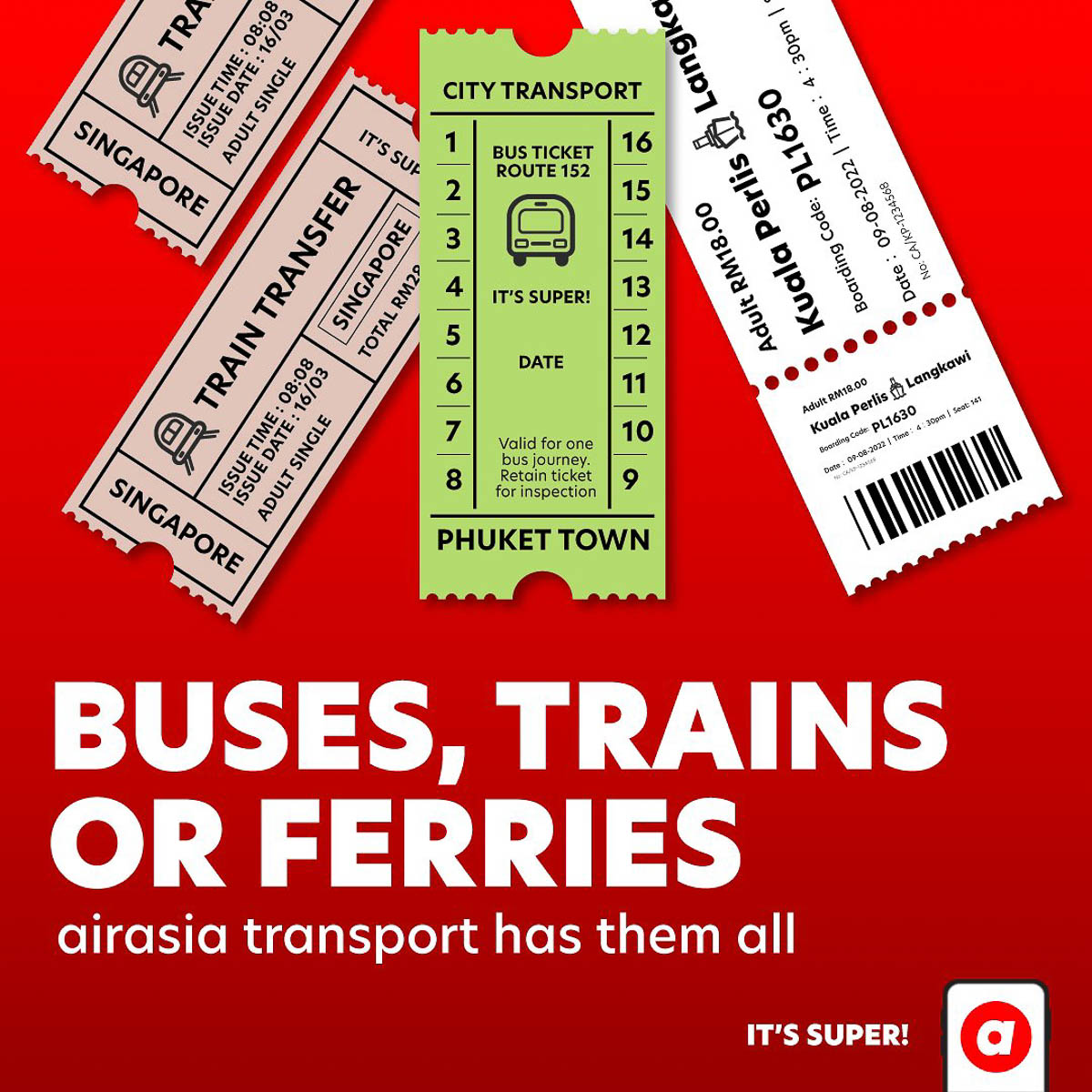 KUALA LUMPUR, 4 October 2022 – Planning your trips and holidays will just get easier with the launch of
How to book:
Click on the 'Transport' icon on the airasia Super App
Select your route
Select your desired transport
Confirm your booking
Use your points to redeem FREE flights, hotel stays, and lifestyle deals with AirAsia partners. Members can earn airasia points for all purchases on the airasia Super App, whether flights, hotel stays, airasia ride, airasia food and now airasia transport.
Get the latest updates from the airasia Super App by following @airasiasuperapp on Instagram/Facebook or @airasia on WeChat/Weibo. Download the airasia Super App from the Apple App Store, Google Play Store, or Huawei AppGallery.
…. Our key aim has always been to enhance the airasia Super App experience especially by introducing products and services that will add value for the traveller. Eugene See, Head of airasia transport
He added that:
…. The addition of airasia transport into our suite of Travel offerings is part of that strategy, as it allows our users to have access to alternative modes of transport to complete their travel booking experience with us, all within one seamless platform.