If, for any reason, you need to visit the AirAsia Headquarters in Kuala Lumpur, they finally have a permanent home after three temporary locations. The new corporate base, which is located close to Tune Hotel and a short step from KLIA2 in Kuala Lumpur, has been cleverly named  the AirAsia RedQ, short for "RedQuarters" and will be home to up to two thousand AirAsia staff, known as AirAsia Allstars.
In the past fifteen years, since AirAsia started with two aircraft out of Subang Airport (now used by smaller aircraft and business traffic), they've moved first to the main Kuala Lumpur International Airport (KLIA) and then the Low Cost Carrier Terminal (LCCT) which they quickly outgrew before moving to KLIA2, two years ago. The move of the corporate base completes that step.
The name of the new headquarters for AirAsia RedQ came as the result of an in-house naming contest, with participation by over a thousand Allstars. The winning entry RedQ was submitted by an AirAsia X cabin crew, January Ann Baysa from the Philippines.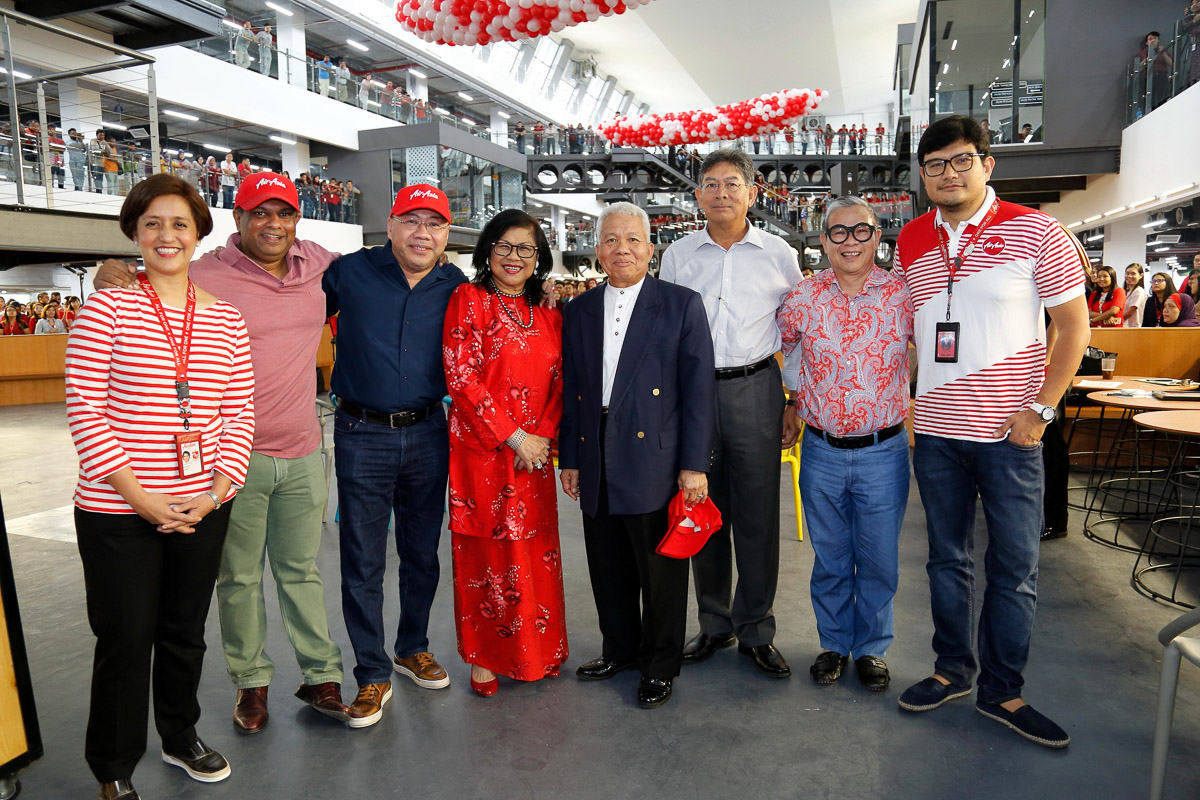 AirAsia and AirAsia X staff officially moved to the new building on 7th November 2016, which has been designed in line with with the stated aim of "becoming the number one airline in Malaysia and across the region", embodying professionalism, fun and a friendly attitude.
Staff were welcomed by the top line-up of AirAsia and AirAsia X – Datuk Kamarudin Meranun, AirAsia Berhad's Executive Chairman and Group CEO of AirAsia X Berhad, Tan Sri Tony Fernandes, Group CEO of AirAsia, Tan Sri Rafidah Aziz, AirAsia X Berhad Chairman, Aireen Omar, CEO of AirAsia Berhad and Benyamin Ismail, CEO of AirAsia X Berhad as well as board members of both AirAsia and AirAsia X.
Of course, you can still contact AirAsia online, but should you need a 'real person', they're now easier to find.