AirAsia in-flight shopping and Duty Free Merchandise divisions are in for major expansion along with its F&B wing Santan. These plans will be developed during 2023.
AirAsia's line of in-flight and duty free merchandise is set to add a number of popular local and Asean brands to its list of merchants. In addition to already popular AirAsia merchandise including t-shirts, caps, baby rompers and the like, you can also purchase skin care, perfume and snacks.
AirAsia in-flight shopping
The first of its duty free collaborations with local designers this year will be with Naelofar, a Malaysian household name. Until 31st March 2023, exclusive AirAsia x Neolafar Gift Boxes will be sold on board all AirAsia Malaysia flights with airline code AK and D7. These items, which will make handy Hari Raya gifts, will also be available on the airasia Super App under the 'shop' icon. Each of the specially-curated boxes contain Naelofar's signature Hijab, Hijab Ring, Hijab Mist, Floral Shawl and Batik Wristlet as well as an AirAsia keychain. They're all available starting from RM190 per gift box, but be quick as stock is limited.
Fashion lovers can check out AirAsia' exciting collaboration with style icon Jovian Mandagie from the Jovian Ready-To-Wear line of apparel. Soon to be launched, the collection includes exclusive Jovian shawls, scarfs, perfume and tumblers from the Jovian selection, available on board AK and D7 flights.
… As we continue to expand our offerings inflight, we are thrilled and privileged to work with multi-talented Malaysian and Asean designers and entrepreneurs who are not only inspiring but have gained worldwide recognition for their work. Catherine Goh, General Manager, Retail & Food Operations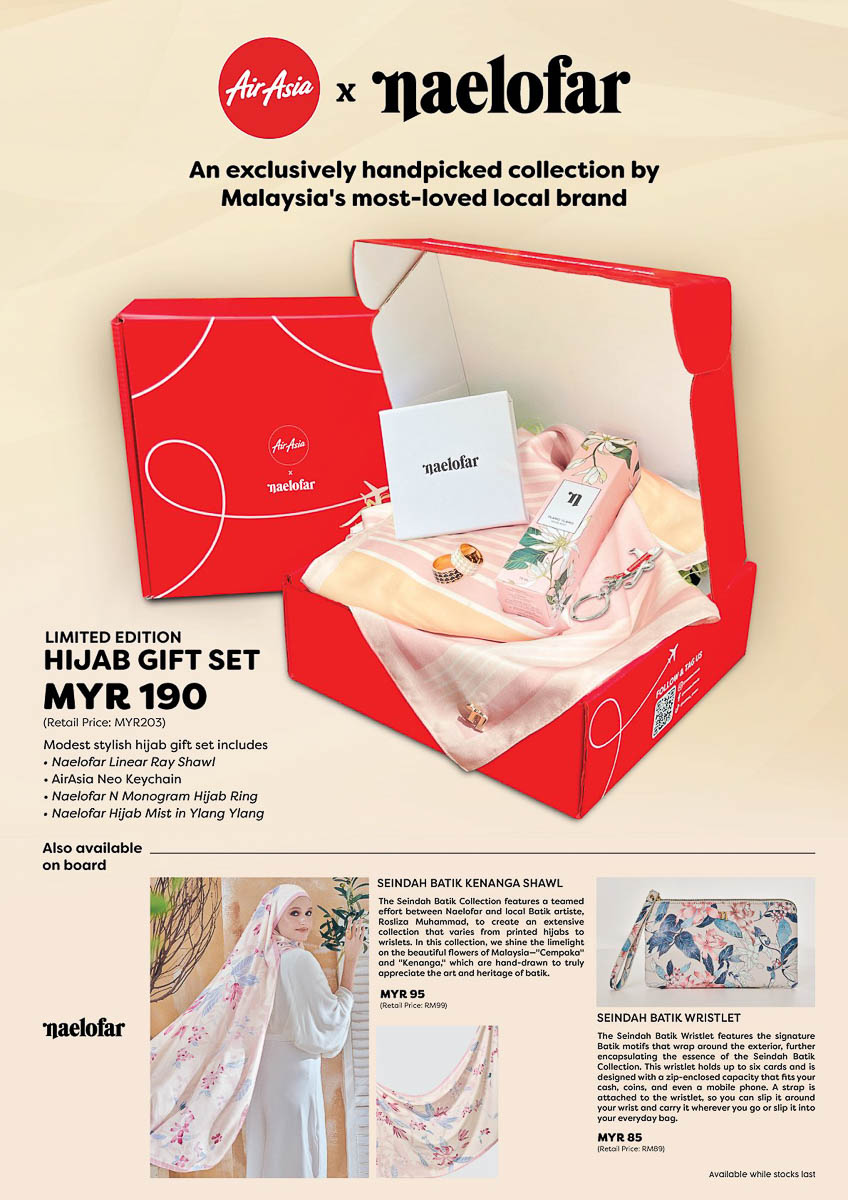 AirAsia Food isn't forgotten
Airasia's Santan, their food division also has new collaborations in the works and the airline's popular F&B offerings will be seeing a number of new menu additions to its inflight meals in conjunction with upcoming festive seasons. From now until 31st March 2023, indulge your taste buds with its special Chinese New Year meal.
The Glutinous Rice with Chicken & Dim Sum Combo includes a tasty mix of chicken mai, black pepper mai, serai otak-otak, beancurd roll with glutinous rice with BBQ chicken & mushroom as well as  for only RM15 (pre book) including a drink. If you prefer to wait, you'll pay RM17 in flight, subject to availability. End your meal on a sweet note with Santan's limited-time-only 'Black & Pink' dessert combo. The generous portion of chilled raspberry and chocolate roll cake, served with a refreshing glass of Sakura Sparkling Drink is only available inflight for RM12.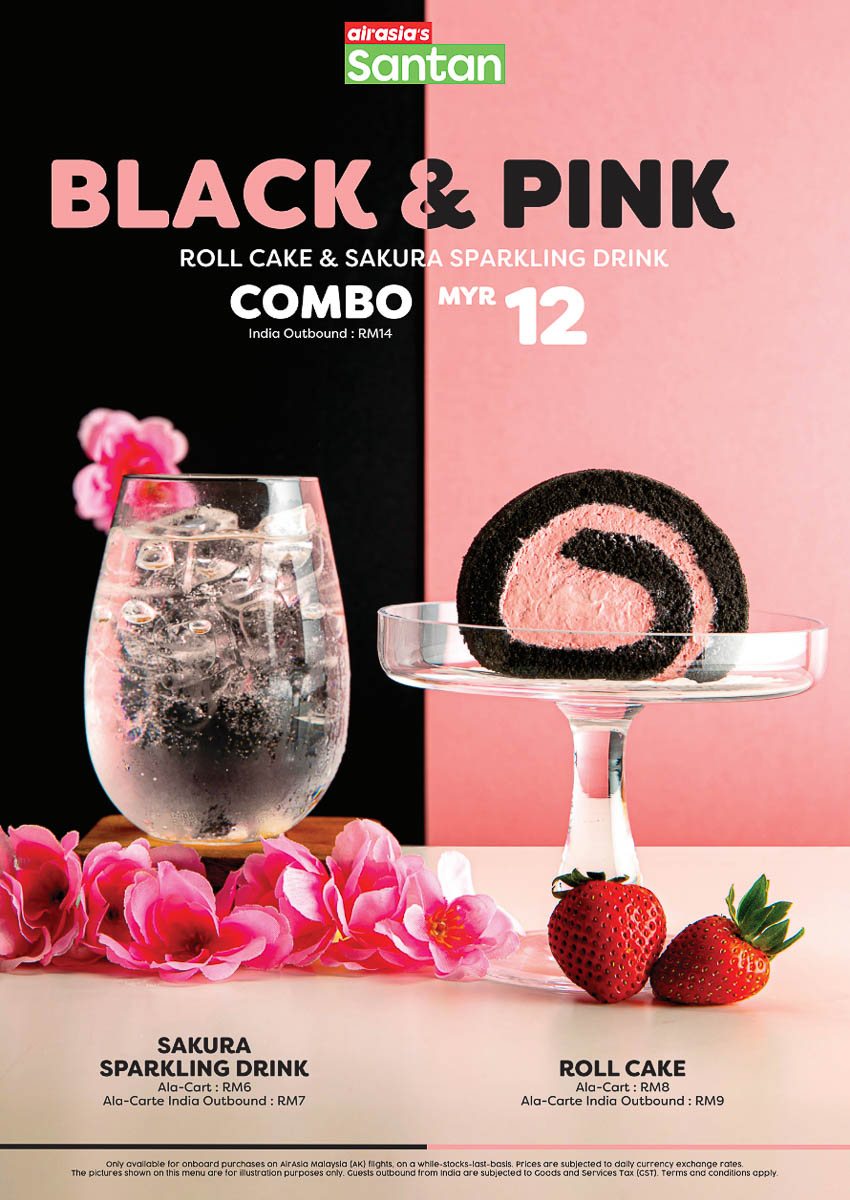 Stay updated on all-things-Santan by following them on instagram at Instagram and on tiktok at @santan_asean.