Travel companies are improving engagement by listening. One of the novel ways they do so is by getting tech ideas from their audience through hackathons. The latest instalment is the Airvolution by AirAsia, held over 18 hours spanning March 18 and 19, 2017. This year's AirAsia Airvolution was attended by 20 teams from 9 countries, including India, Malaysia, Hong Kong, Singapore and Australia.
The idea is simple – put developers in a room for 18 hours and award prizes to the ones that come up with the best idea. The criteria are obvious: improve the travel experience for AirAsia passengers. In this inaugural Airvolution, a specific goal was to use social digital footprints to achieve that end.
Unleashing Artificial Intelligence
Some common themes seen in this year's Airvolution ideas included the use of big data and machine learning. For example, analysing the huge amount of data generated by passengers and fans on social media to suggest new destinations. Other uses included getting useful local information and even making sure you get to your boarding gate on time.
Fittingly, intelligent analysis and voice recognition were popular at this year's event. Some examples demonstrated used voice recognition to help check in for an AirAsia fight (and suggest car rental). Others looked at the content of social media posts to determine what you look for in your travels, and suggest ideas.
The winning idea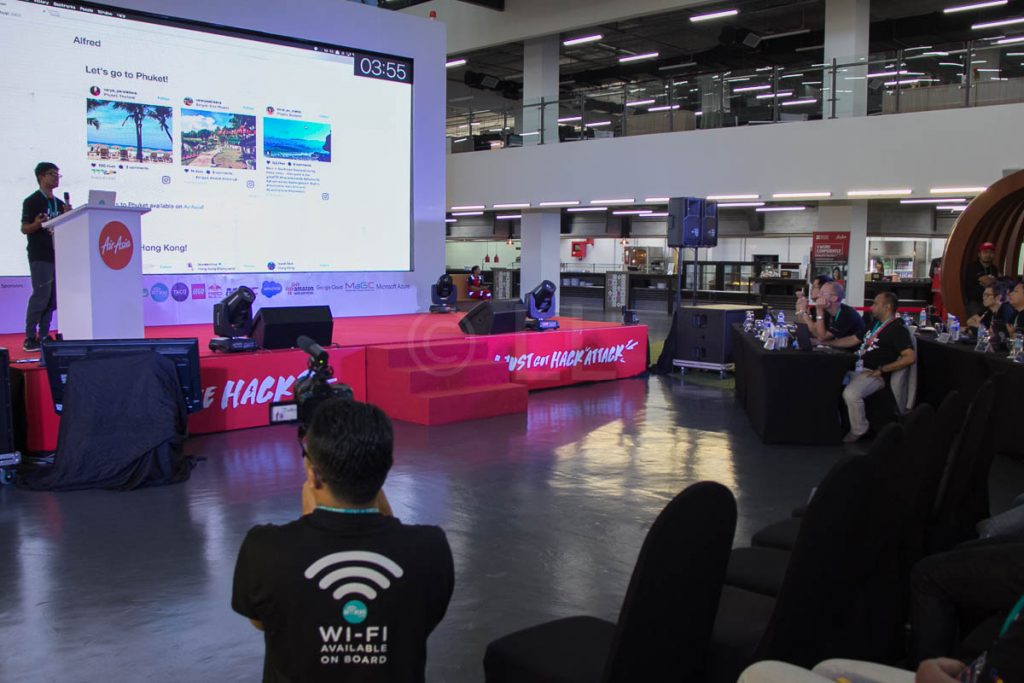 After a gruelling hackathon, team Aviato from Singapore won with their novel idea to use real-time Instagram pictures and likes to create targeted offers of AirAsia destinations and food that reflected user interests. For their efforts, the the team was awarded 100,000 BIG Points, MYR 25,000 and 5 return flights to any AirAsia destination. Congratulations team Aviato!
Finally, in conjunction with International Women's Day, it's worth mentioning that 15% of participants were female. This is roughly equivalent to the make-up at major tech companies like Facebook and Google.