UPDATE:
Tickets have just gone on sale for this service, with the first flight leaving Kuala Lumpur on Tuesday 16th April. Tickets start at MYR 679 for the Super Saver fare, which doesn't include baggage or meals. You can also choose from Value, Flexi or Business fares. For more information and the full flight schedule, see our story HERE. See below for things to do in and around Adelaide.
Whispers are, that Malindo Air will be starting flights between Kuala Lumpur and Adelaide via Bali, early in 2019. This is of course, subject to confirmation by the airline and receipt of all regulatory approvals.
The as yet unconfirmed schedule uses similar routing as Malindo Air's flights to other Australian ports. This means if you want to flKuala Lumpur/Adelaide, you need to stopover in Bali (Denpasar). There will likely be one of a number of the airline's daily flights that will continue on to Adelaide. On this service you would not leave the aircraft in Denpasar. It would be possible to catch an earlier flight to link up, if you want a longer break in Denpasar. This is the current arrangement for flights between Kuala Lumpur and Brisbane / Melbourne.
For those heading to Bali for a holiday, the scheduling of the DPS/ADL and ADL/DPS legs is timed to maximise Australian visitors' time in Bali, with an early morning arrival, evening departure..
Schedule Kuala Lumpur- Denpasar-Adelaide (KUL-DPS-ADL)
| | | | | |
| --- | --- | --- | --- | --- |
| Flight No | Route | Departure |         Arrival | Days of Service |
| OD 0173 | KUL- DPS – ADL | 7:55pm | 6.40am (next day) | Tuesday, Thursday, Saturday, Sunday |
| OD 0174 | ADL – DPS – KUL | 7.40am | 3.50pm | Monday, Wednesday, Friday, Sunday |
Kuala Lumpur and Bali – no time difference. Adelaide is 1½ hrs ahead of Bali time.
*** Between October & the first Sunday in April, Daylight saving time makes the time difference 2½ hrs.
What to do in Adelaide?
Adelaide is a very easy city to explore on foot. You also have a choice of bus, tram or free city bikes. The city is laid out on a grid north and south of the Torrens River with lots of green space surrounding the city and along the river.
Pick up an exploring map and sit down with a cup of coffee – there's plenty of choice – and plan your route. The map is colour coded to help identify places of interest, houses of worship, where to eat and shop.
Walking distance from City Centre
Adelaide's Botanical Gardens
This public garden is located at the north-east corner of the Adelaide city centre, in the Adelaide Park Lands. The Gardens are open until 6.30pm and there's a great range of local and exotic plants. At the time of writing visitors are flocking to see the corpse flower, titan arum (Amorphophallus titanum), which smells of rotting flesh. The plant blooms infrequently, lasting for only a few days.
The Torrens River and the famous Popeye
Take a river cruise on a local heritage icon, Popeye. Relax and enjoy the scenery or use the trip to reach the Adelaide Zoo. Book
online
or get more information about the river cruise, their paddle boats or high tea.
Adelaide Cricket Ground
The Cricket Ground is on the northern bank of the river. Summertime sees many cricket matches in the grounds and you may even catch a Test match if you're lucky. For the brave, we recommend you test your nerves on t
he Roof Climb
. For an extra thrill, do the Night Climb!
Chinatown
Adelaide's Chinatown is the place to go for foodies and others looking for a vibrant shopping and eating experience, day or evening. The city is home to a number of markets, which rival similar markets across Australia.
A Day Trip from the city
Glenelg Beach
Less than 10km from the City Centre, is what is essentially the city beach. Glenelg, popular since 1870, is reached easily by tram and offers a great day out for families, foodies and history buffs.
Maclaren Vale
The Maclaren Vale area, south of the city, is famous for its excellent red wines. Spend the day in the area tasting and enjoying the delicious food, but make sure you have a designated driver, to ensure you don't get caught out by the strict drink-driving rules. You can also stop over on a trip to Kangaroo Island further south. If you're a serious winophile (oenophile) pick up a case or two to take home.
Barossa Valley
North East of the city you'll find the famed Barossa Valley with its heritage vineyards and communities dating back to German settlement in the 19th-century. One of these early vineyards is Tolley's vineyard, dating from 1894. Look out for the local specialty – wines made from Shiraz grapes. Visit the local towns including the German hueffendorf village of Bethany and absorb the English heritage of Angaston. Drop by the town of Tanunda, familiar to those who grew up with the wine of the same name. Many of these high-profile wineries offer tours and cellar-door tastings, but again, remember the drinking laws.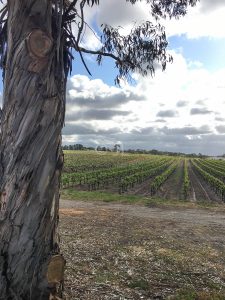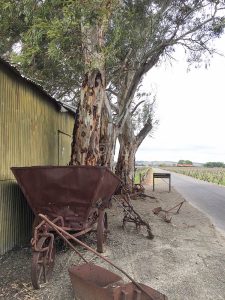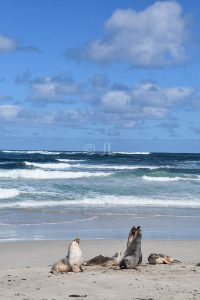 Stay overnight
Kangaroo Island
Kangaroo Island is Australia's third-largest island and is located south of Maclaren Vale. There are many places to stay overnight, or for an extended holiday. This island has a good representative population of Australia's native animals including koalas and kangaroos, living in their natural habitats. In addition the island is home to several breeding sites of endangered Australian sea lions. These friendly animals are comfortable with human company, but their territory should be respected. It's helpful to have a car to get around, so you can take your own via Sealink Ferry from Cape Jervis, or hire one when you arrive. Cape Jervis is about an hour and a half drive south of the city. 
Victor Harbor
Victor Harbor is a popular seaside spot less than 90km from Adelaide. It's a great holiday town for families and many visitors come for the whale watching. The Information Centre is open seven days a week (except Christmas Day) 9.00am – 5.00pm. The picture at the top is a view of Victor Harbor.
Photo credits ©Jan Lau, ©LKY