The new Shah Alam bus terminal, with intercity connections, opened in Section 17, Shah Alam, Capital of Selangor State, on 1st May 2019.
Shah Alam bus terminal (Terminal 17)
Address:
Jalan Jenulung 17/21,
Seksyen 17,
40200 Shah Alam,
Selangor
Find it HERE on Waze.
The Facebook page is in Bahasa Malaysia, but you can translate it. It is actually air-conditioned, despite what one comment indicates.
---
Getting to and from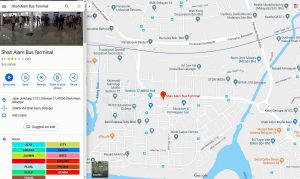 The Shah Alam bus terminal is a bus terminal, rather than a transport hub as there are no direct connections to trains, LRT etc.
You can connect to the nearby Shah Alam Railway Station using the Selangor SMART buses SA03. The service operates daily between 6:00 am and 10:00 pm.
Service SA04 connects to the KTM Padang Jawa Railway Station and also to iCity Central. This service also operates daily between 6:00 am and 10:00 pm.
Download the Smart Selangor Bus app, Selangor Intelligent Transport System (SITS) available for both Android and iPhone.
---
Layout
The terminal is a single story building, air-conditioned throughout, with separate arrival and departure areas. Arriving buses pull in at the left end of the building at bays 9-14. Departure is through the doors in the centre, to the left of the ticketing counters, at Bays 1-8.
There is limited free parking at the front of the building, where passengers can be dropped off or met.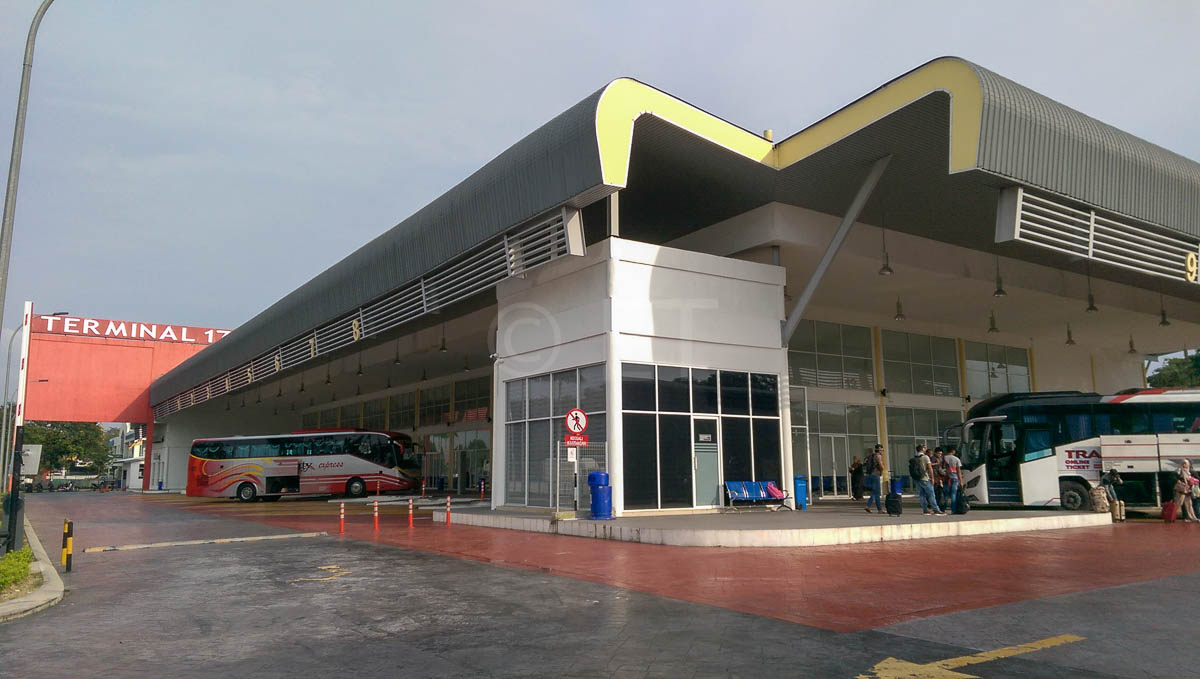 ---
Connections
Smart Selangor buses SA03 and SA04 include the Shah Alam Bus Terminal in their route. See links above for routes and schedules)
Taxis and ride share cars are available. Uber is not available in Malaysia, although the company is a shareholder in major ride share company Grab. Download the app for Android or iPhone.
Long distance buses offer connections to many towns along the west coast of the Peninsula. To connect to Singapore or the East Coast, select a bus to Terminal Bersepadu Selatan (Bandar Tasik Selatan), the main transport for southside Kuala Lumpur.
Other bus services are available to:
Northern Destinations:

Penang Sentral

Kamunting (Taiping)

Marina Island, Lumut

Central Peninsula:

Klang Sentral

Terminal Meru Raya
---
Ticketing
Ticket counters are located on your right, opposite the main entrance. There is currently no system in place to allocate queue numbers. You may also purchase tickets online from a number of providers. One we have used is Redbus Malaysia. You will need to have your ticket printed/validated at the counter before boarding the bus. Other services include Easybook Malaysia, or Bus Online Ticket which also offer other transport options including trains and car rental.
Departure is through the doors to the left of the ticketing counter. You will need your ticket to access departure area and board the bus. Departure times are posted on the display high above the departure area. Announcements are clear and timely.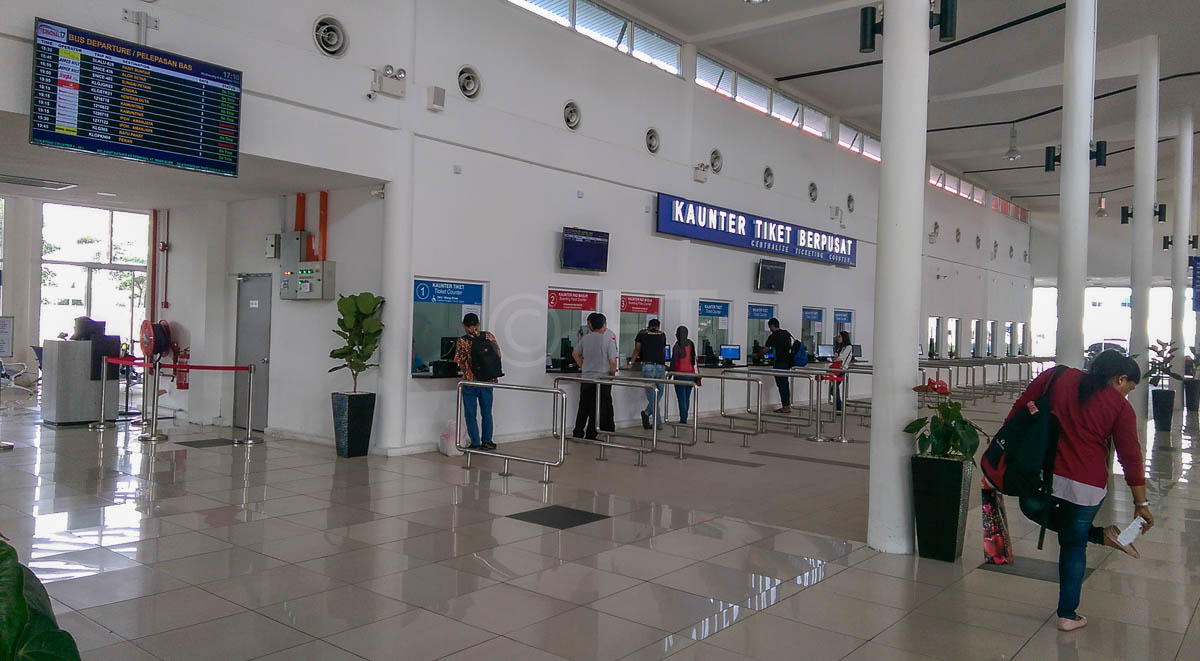 ---
Food
There are four small food outlets selling coffee, light meals and snacks with tables and seating. As this is also close to the departure gate, it is a good place to wait for your bus.
You can also wait in the area beside the newsagent, which has lower seating that the high stools in front of the food outlets.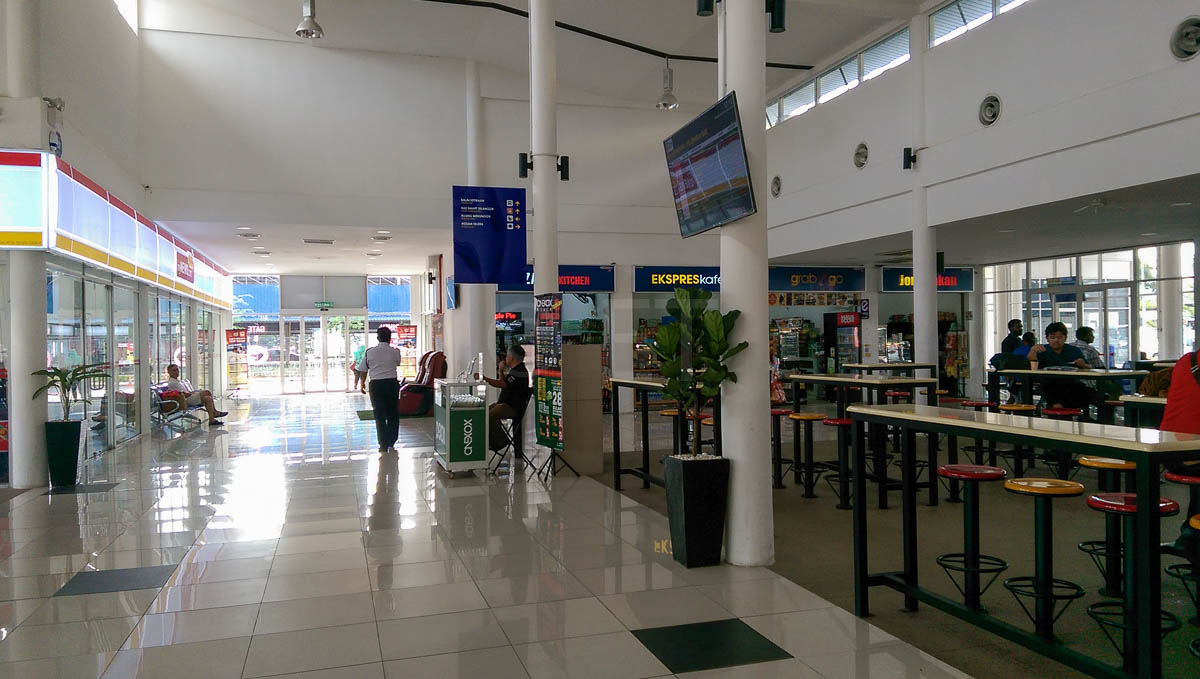 ---
Other services
You can relax while you wait in the pay per use massage chairs close to the arrival doors.
It is important to note that parking spaces in front of the building are limited. However, there is a market over the road, with more parking available. If the market is operating, it may be busy, but this gives you extra food options.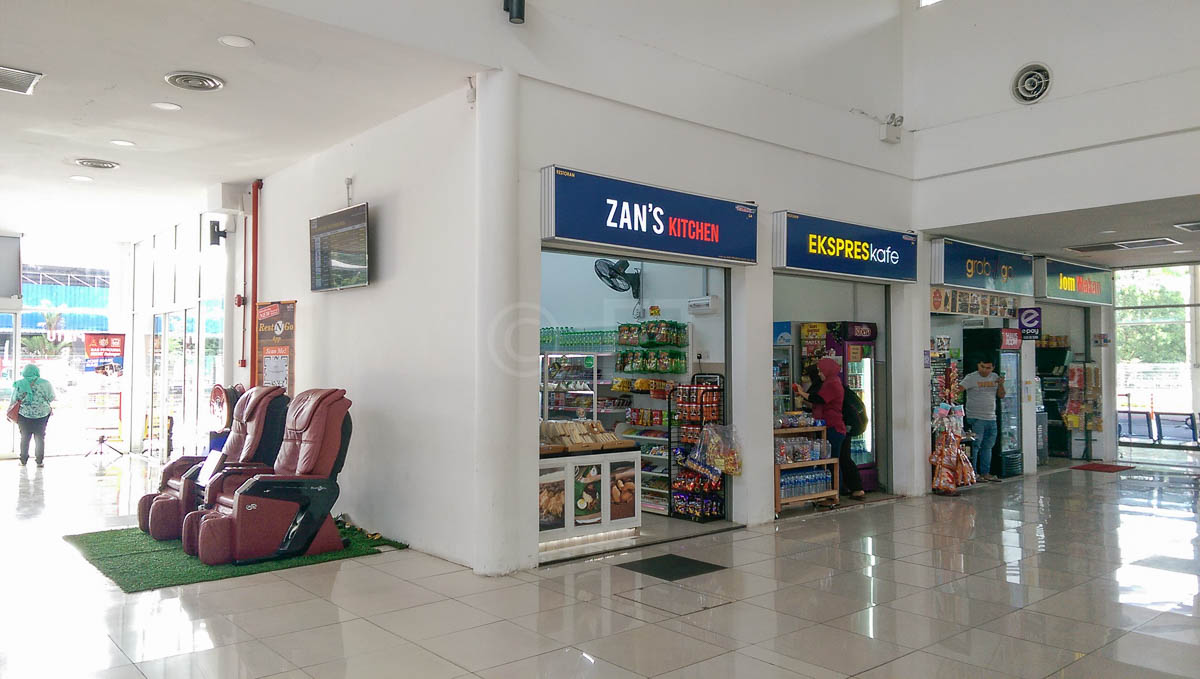 Images © ET