Quanzhou in China's Fujian Province is AirAsia's latest destination in China. With Fujian one of the provinces contributing heavily to overseas migration to South East Asia, this promises to be a popular route. The daily direct service from Kuala Lumpur commences 1st May 2019.
This ancient city, one of the world's biggest ports for more than three centuries, was the starting point of the Maritime Silk Road. It was known to Arab traders as Zaiton and praised by Marco Polo as the "one of the two greatest havens in the world for commerce". As a result, Quanzhou remains a melting pot of diverse cultures and religions. A walk around the city area takes you past many Buddhist and Hindu temples, mosques and churches and the Maritime Museum pays tribute to both seafaring and culture.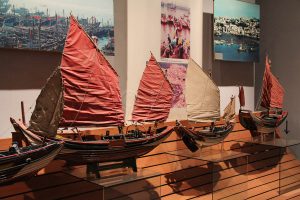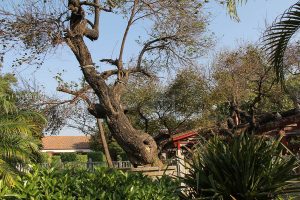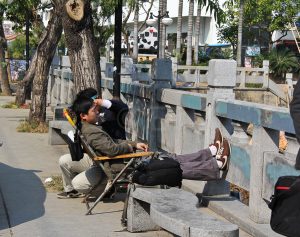 …. AirAsia has been championing connectivity to secondary cities in China such as Guilin, Shantou and Nanning. This Kuala Lumpur-Quanzhou service further grows our footprint of unique destinations in China, and will provide greater accessibility to Malaysian and Chinese travellers. AirAsia Malaysia CEO Riad Asmat
He added that AirAsia is also  exploring opportunities to connect their other Malaysian secondary hubs to China.
Promo fares to Quanzhou
To celebrate launch of the route, AirAsia is offering promotional all-in, one-way fares from MYR99*. Book by 14th April at airasia.com or via the AirAsia mobile app, for travel between 1st May and 26th October 2019.
Other must visit attractions in Quanzhou include:
Kaiyuan Temple, the largest Buddhist temple in Fujian,was built over 1,300 years ago. Check out the 1300 year old mulberry tree in the grounds and the twin pagodas. The city is also home to a large Shaolin Temple, birthplace of the South Shaolin martial art.
The Qingjing Mosque, China's oldest Arab-style mosque was inspired by the Umayyad Mosque in Damascus. A plaque inside attests to the support of the third Ming Emperor, Yongle. He was also the emperor behind the famed voyages of Zheng He (Cheng Ho).
Luoyang Bridge, one of the "Four Ancient Bridges of China" resembles a silver dragon lying above the green water. Fujian is also the home of another ancient bridge, a beautiful covered bridge in Yong Chun built during the Song Dynasty. Yong Chun is about an hour west of Quanzhou by expressway.
Another nearby port city worth a visit is Xiamen, located only one hour away by high-speed train. The fare is inexpensive and once there, visitors to the old part of town will see streets reminiscent of many older 'Chinese' towns in Malaysia. Hop on a ferry to cross to the Piano Islet of Gulangyu. There are no cars and it is a great way to spend a day. Go to the beach, climb Sunshine Rock or visit the Piano Museum.
* Promotional all-in-fares quoted are AirAsia member only fares for one-way travel inclusive of taxes. Refer to Terms and Conditions here.
Flight schedule Kuala Lumpur (KUL) – Quanzhou (JJN)
| | | | | |
| --- | --- | --- | --- | --- |
| Route | Flight No | Departure | Arrival | Days of Service |
| Kuala Lumpur – Quanzhou | AK 270 | 8:20 (8.20am) | 12:55 (12.55pm) | Daily |
| Quanzhou  – Kuala Lumpur | AK 271 | 13:55 (1.55pm) | 18:30 (6.30pm) | Daily |
There is no time difference between Kuala Lumpur and Guanzhou.
images©LL