Earlier this year, Qantas invited members of the public to suggest names for the incoming Boeing 787-9 Dreamliner fleet. With some 60,000 suggestions, there was no shortage to choose from. "We had so many worthwhile entries, we could have probably renamed our entire fleet of 208 aircraft," remarked Qantas CEO Alan Joyce. "There were some clear favourites and it's given us a good mix of names for our eight Dreamliners, from landmarks to native animals, literature and Indigenous heritage," he added.
Final list revealed
So in no particular order, we're happy to reveal the following names that will adorn the first eight aircraft:
[lists style="liked" color="#dd3333″]
Great Barrier Reef
Boomerang
Skippy
Waltzing Matilda
Uluru
Great Southern Land
Quokka
Dreamtime
[/lists]
Quokka is a clear favourite. It's named after a marsupial beloved by Australians equally for their rarity and their unmatched cuteness. You'll also have to visit Perth, the Qantas 787 hub, to get a glimpse of them.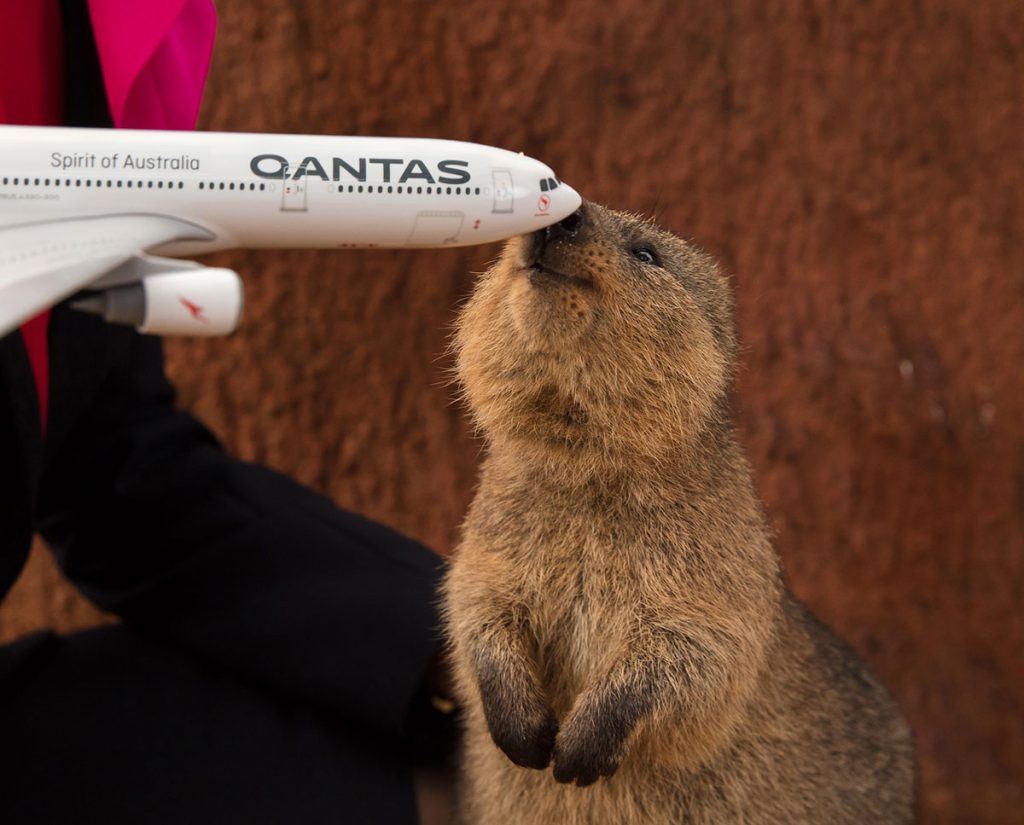 The names will appear on aircraft as they are delivered from October this year. They will appear beneath the cockpit windows as part of the glamorous (and nostalgic) new livery.