MATTA Fair extras
If you missed out on some of the great fares on offer at last weekend's MATTA Fair 2016, you've got a few more days to grab a deal with the Malaysia Airlines MATTA Fair extras.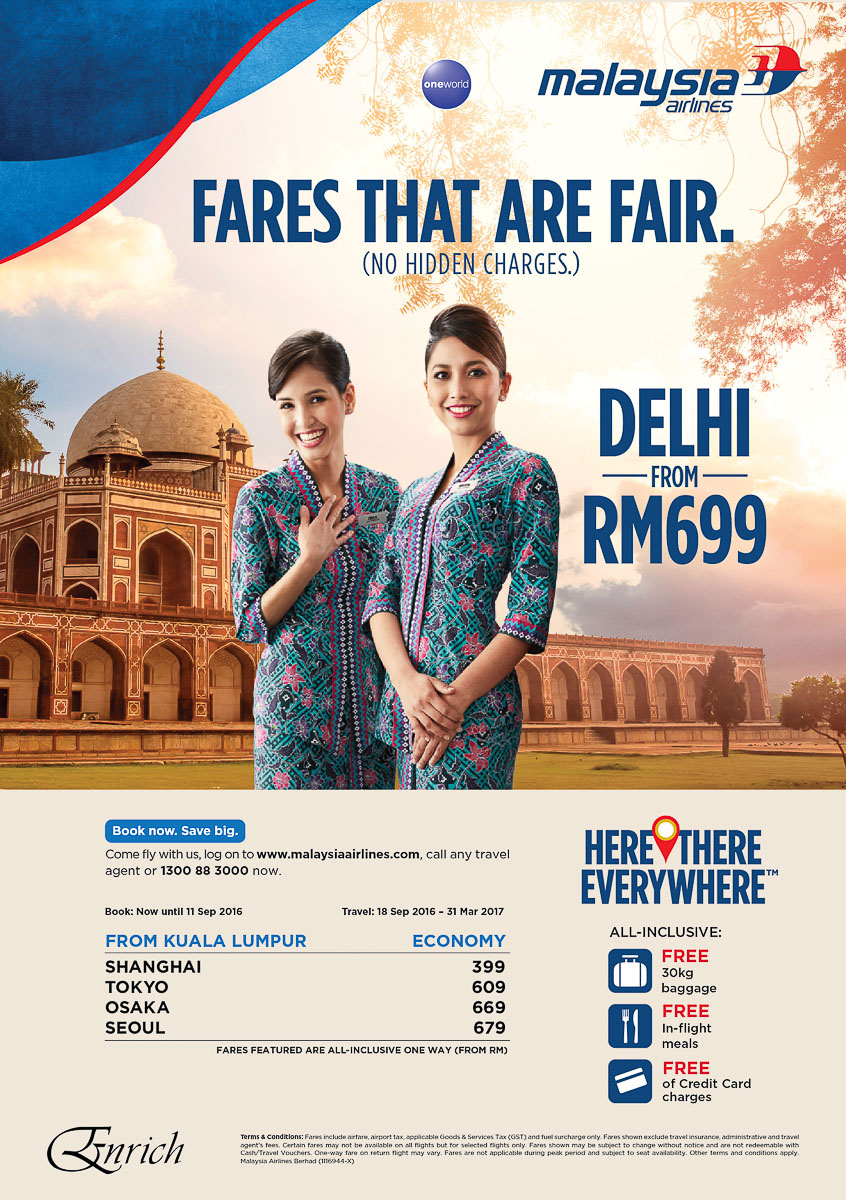 You can pick up a one-way economy class ticket starting from MYR 399 to Shanghai (return from MYR 574), MYR 609 to Tokyo (Return from MYR 898) or RM699 to Delhi (MYR 1049).
These fares are available until until 11 September 2016, for travel between 18th September 2016 and 31st March 2017.
This promotion is a continuation of the Malaysia Airlines' 'Here, There, Everywhere' campaign and also includes fares to a number of local destinations which are available for purchase until 30th September, for travel until 30th September 2017.
Your Malaysia Airlines ticket includes 30kg checked-in baggage, entertainment and meals and you don't have any additional credit card charges tacked on when you come to the payment page.
Book your tickets online, at your favourite appointed travel agent or Malaysia Airlines' call centre at 1 300 88 3000. For the full list of offers click on the Deals of the Day  and you'll see the Return prices as well.