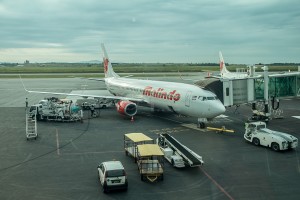 The Malindo Air route expansion continues with the addition of a third Interline partner, Etihad Airways, from 15th August 2016. This tie-up connects passengers to the Etihad network centered around their home base in Abu Dhabi, United Arab Emirates. The airline flies nearly 130 aircraft, mostly Airbus as well as a number of wide-body Boeing planes.
Passengers flying in to Kuala Lumpur from a regional destination can now connect with an Etihad flight in the same ticket, expanding the range of choices. Etihad operates two direct flights between Kuala Lumpur and Abu Dhabi daily, with additional flights via Singapore and Colombo.
Malindo Air currently flies to over forty destinations from their hub in Kuala Lumpur International Airport (KLIA) including twelve times weekly to Perth. The airline also has Interline Agreements with Turkish Airlines and Qatar Airways.