After a long drive from Kuala Lumpur to Cherating for a much awaited beach holiday, we were looking for lunch before our 3pm check-in. We did a search for local restaurants and up came Intan Seafood Cherating Restaurant, which ticked all the boxes. It's by the sea, everyone was happy with seafood and it opened at 2pm.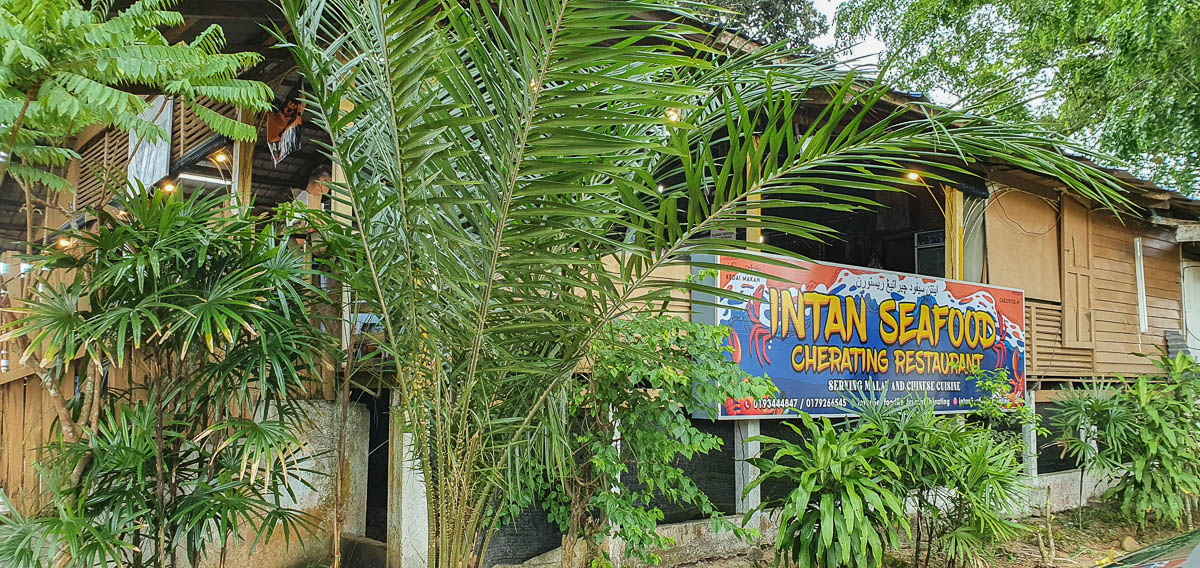 Intan Seafood Cherating
Although the restaurant is on the front verandah of a kampung style home, with all Malay staff, the food is prepared Chinese style, with plenty of fresh vegetable and simple stir fried dishes on the menu. Prices are very reasonable, although you must be aware that for seafood, pricing will be seasonal, based on the market price of the prawns, crabs, or other seafood.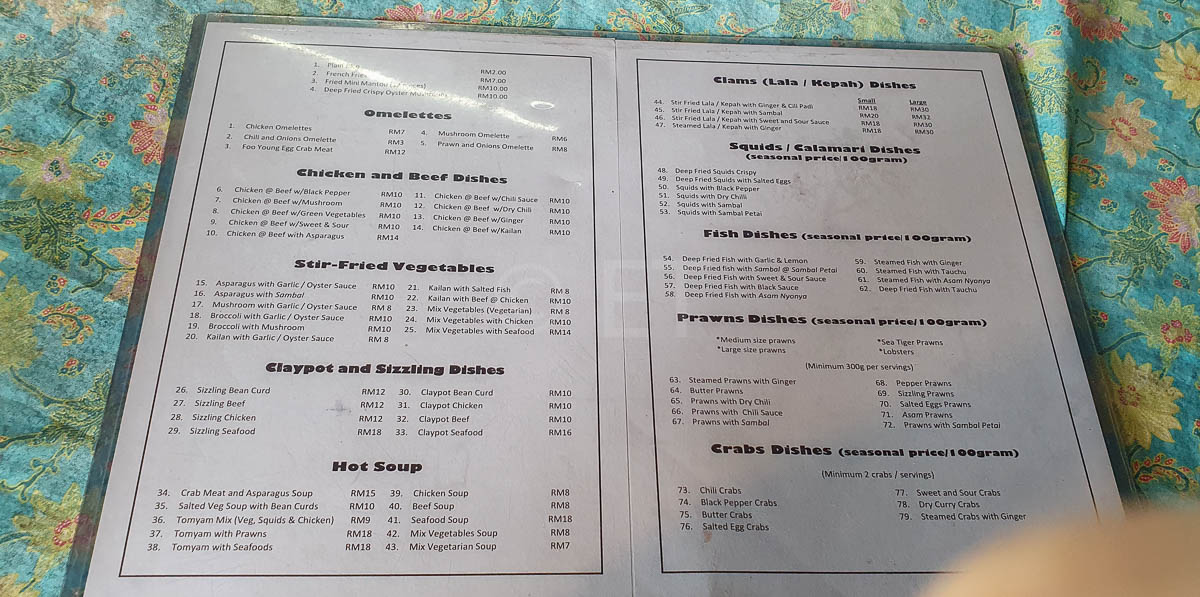 For our party of seven, we chose doubles of a stir fried vegetable and a chicken dish and two sizzling bean curd. One plate of butter prawns was enough for all. They were very fresh and for all the dishes, the plates went back to the kitchen clean. We also ordered fresh watermelon juice and iced lemon tea.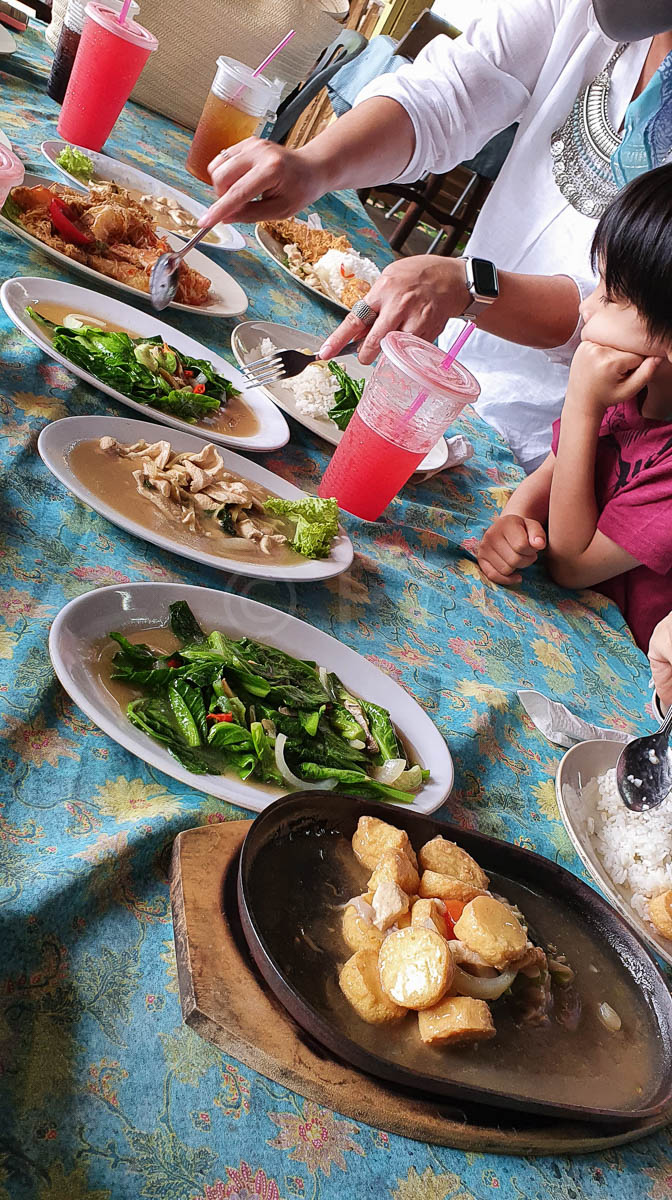 Pricing
We found the pricing to be very reasonable, it worked out at less than RM20 per head. Please note that Intan Seafood Cherating Restaurant doesn't accept credit cards, so have cash ready, but you can also pay by TnG card, or online transfer.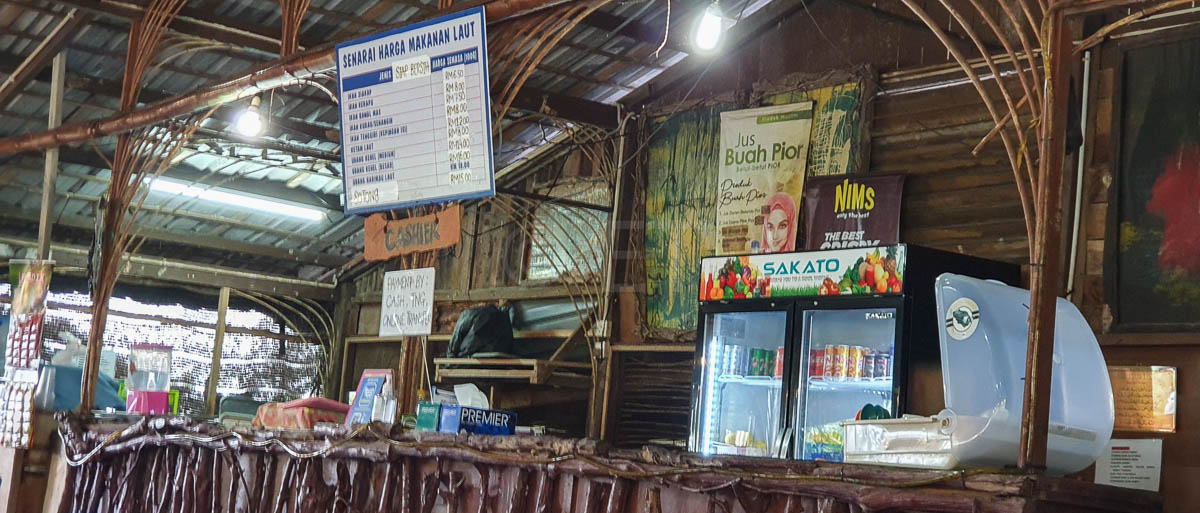 ---
Contact details, Getting there
They don't have their own website, but you can easily locate them on Waze or Google to follow the directions from the main road in Cherating, the road is narrow but serviceable and it's easy to find them.
Example
Covid-19 SOP
The restaurant follows all the government required Covid-19 SOP – tables are well spaced, so only eight are available at any time. But they're long tables so you can fit your family up to about 8-10 people at a time. Masks are to be worn when you're not eating and you must sign in using MySejahtera.
Good to know
The toilets are 'out the back', kampung style. They have flush toilets with running water and are clean. But you will need an umbrella to reach them if it's raining.
images©ET