How'd you like to fly for $300 return to Malaysia, or $425 return to Japan? No I'm not joking; these are fares which do exist. These are the fares that I have purchased myself. Before you ask, no, it was not on a container ship or in the hold or a cargo plane (despite what your perception of low cost carriers may be). As most people are aware the Malaysian budget carrier Air Asia X has been flying Australians to Kuala Lumpur and beyond for several years at a cost that is usually a fraction of its full service competitors. Yes there are catches; baggage, food and other ancillaries cost extra, and for us Queenslanders we need to travel practically south of the border to Coolangatta's Gold Coast Airport. What most people are finding though is that the savings really do outweigh those catches. Typically you can get a one-way fare from the Gold Coast to Kuala Lumpur for around $300-$350 at most periods of the year (with the exception of Christmas and New Year's). Periodically there are sales from $199-$249 on this route and these sales tend to happen 4 or 5 times a year. Then there's the BIG sales! I've capitalized BIG as this is the name of their rewards program, and because the sales really do live up to that name.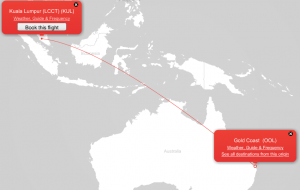 An Early Start
To take advantage of the BIG sales the first thing you want to do is get on Air Asia's mailing list so that you can be advised when it's happening (Although if you subscribe to my Facebook page I will be sure to let you know on there). Then you need the following; coffee, credit or debit cards, and a late start at work the next morning. An iPad also comes in handy (I'll explain that part in a bit). The BIG sales happen a couple of times a year, usually on a Wednesday, going live at midnight in Malaysia (02.00AEST). Like your top music festivals and concerts the website traffic goes crazy! You usually end up in 'the waiting room'. If you are in the waiting room don't refresh your browser, as you will be sent to the back of the virtual queue. The last time I stayed up for this sale, I had my PC, laptop and iPad ready to go. Interestingly the iPad was the first and only device to make it out of the waiting room. With these sales Air Asia will sometimes hint at what the prices will start from for each destination, prior the sale launch. In many cases though they have not, it's left as a 'BIG' surprise! Which is why I suggest having several back-ups. Back-ups dates and back-up destinations. These sales require quick decisions too; spontaneity really is the key here. These sales are probably best for singles and pairs who are travelling – organising a group any larger to stay up that late and make a decide unanimously on dates in about 20 seconds seems socially impossible to me (email me if any of you ever pull that off). Don't despair though if that was your intention, as there are still decent prices about 72 hours after the launch if you need more time.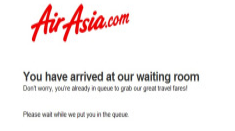 In truth my $300 return fares to Malaysia were booked about 17 hours after a sale launch in November of 2011. While we're talking about prices let me break that down for you. The leg for Gold Coast to Kuala Lumpur was AUD199.00. Booked separately, as another one-way journey my fare home was MYR299 (AUD94). This is an important detail about booking separate one-way itineraries because usually full service carriers penalise you for not booking return whereas LCCs such as Air Asia (and its competitors like Scoot and Jetstar) do not. On the contrary, the unique thing about doing this is the fare is priced in the local currency and in some cases cheaper than booking as a return journey. Plus the other benefit is that you can start your travel plans even if you're unsure of your return date or where you're headed to after KL.
Japan via Malaysia
Now to Japan! This is a case of what happens when you get in during the wee hours of the morning at the sale launch. After initially searching for flights to Bali that proved not to be as cheap as I'd hoped, I decided to look further afield. Malaysia is a bit of a funny way to get to Japan but this time the price was too good to pass up.
Again let me give you the breakdown;
Gold Coast to Kuala Lumpur AUD177,
Kuala Lumpur to Tokyo MYR199 (AUD62),
Tokyo to Kuala Lumpur JPY9,000 (AUD108),
Kuala Lumpur to Gold Coast MYR249 (AUD78),
Totalling AUD425.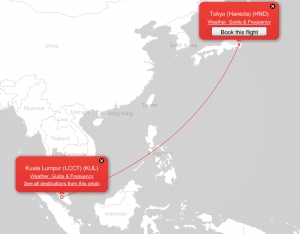 You may say, "but that doesn't include baggage or food" and you're right, it doesn't. But if you look at Air Asia's fee schedules the cost is still very low. The other benefit in this pricing model is you can always log in to manage your booking at add these things later. After all, it's the cost of the seat that could double or triple. At least this way you've got it!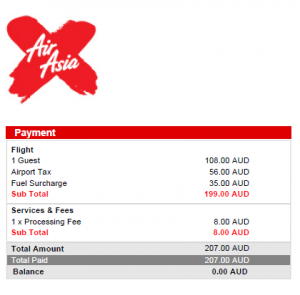 Now it's your turn!
That's basically how it's done. In summary what you need to do this is a couple hundred dollars, caffeine and a sense of adventure. I should note too you will also require the ability to forward plan. These sales are often for dates more than 6 months in advance and in my situation, the trip to Malaysia at April 2012 was booked in November 2011, and the trip to Japan at September 2012 was booked in February 2012. Hope this has been of some help to all my fellow economy travellers, and stay tuned for my next update and don't forget to like the Facebook page and subscribe to our Twitter for up to the minute updates on airline sales! Happy Travels!