After a two-year hiatus during the pandemic, AirAsia has resumed its popular Cadet Pilot Programme, so if you want to be an AirAsia pilot, here's your chance.
AirAsia pilot training – Cadet Pilot Programme
The Cadet Pilot Programme is a special 24-month long course curated to equip future pilots with the training and credentials they need to be captains of the skies. The programme, which began in 2004, has taken in many aspiring  cadets, both male and female, who have since gone on to become First Officers, Senior First Officers and Captains with AirAsia. So it's fitting that the announcement was made on International Women's Day 2023.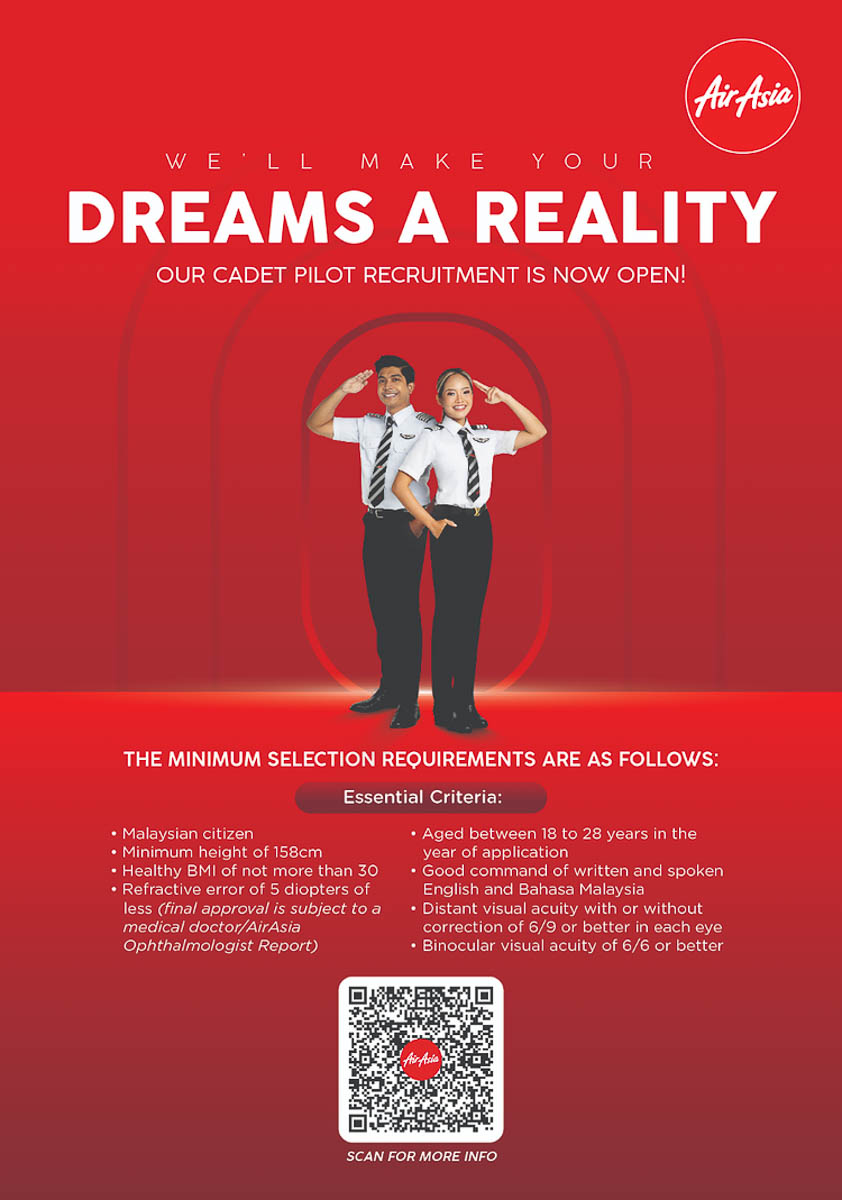 AirAsia hopes to encourage more women to sign up for the programme and add to AirAsia's rapidly growing complement of  female pilots. The airline has been a leader in empowering women to lead the aviation workforce. It's long been a male-dominated industry from pilots, engineers to ramp agents. AirAsia was the first airline in Asean to open the door for a female pilot more than a decade ago, with Captain Norashikin Onn, who also became the first female commercial pilot in Malaysia. It has since gone on to recruit 157 female pilots across the group including AirAsia Indonesia's Captain Monika Anggreini. One, Captain Suwapich Wongwiriyawanich, started as a cabin crew member before joining the Cadet Pilot Programme. She's risen through the ranks, becoming the first female captain of an Airbus 330 in Thailand.
Two of the airline's first female Cadets from the programme, Captain Ilyana and Captain Noor Hafizah, have been with AirAsia for 17 years. In 2019, a total of 44 women enrolled – many of whom are now First Officers with the airline.
Riad Asmat, CEO of AirAsia Malaysia is very pleased to announce the restarting their Cadet Pilot Programme after two long years, commenting that this comes at a special time.
…. As we slowly resume operating at full capacity, we see a surge in demand for travel like never before. As our aircraft count grows to accommodate this demand, we will undoubtedly be looking to expand our family of pilots.
He hopes that everyone who has a passion for flying will not miss the chance to join the programme and added
… At AirAsia, we pride ourselves in being an equal-opportunity workplace and we welcome female pilots-in-the making to join our humble family. There's never a dull day in the cockpit and our senior pilots are always ready to mentor and guide our cadets.
So if you've got what it takes, here's your chance to forge a new career, right at the pointy end. For more information on how you can be AirAsia's next captain, scan the QR code in the image or visit this link. P.S. Both men and women are encouraged to apply!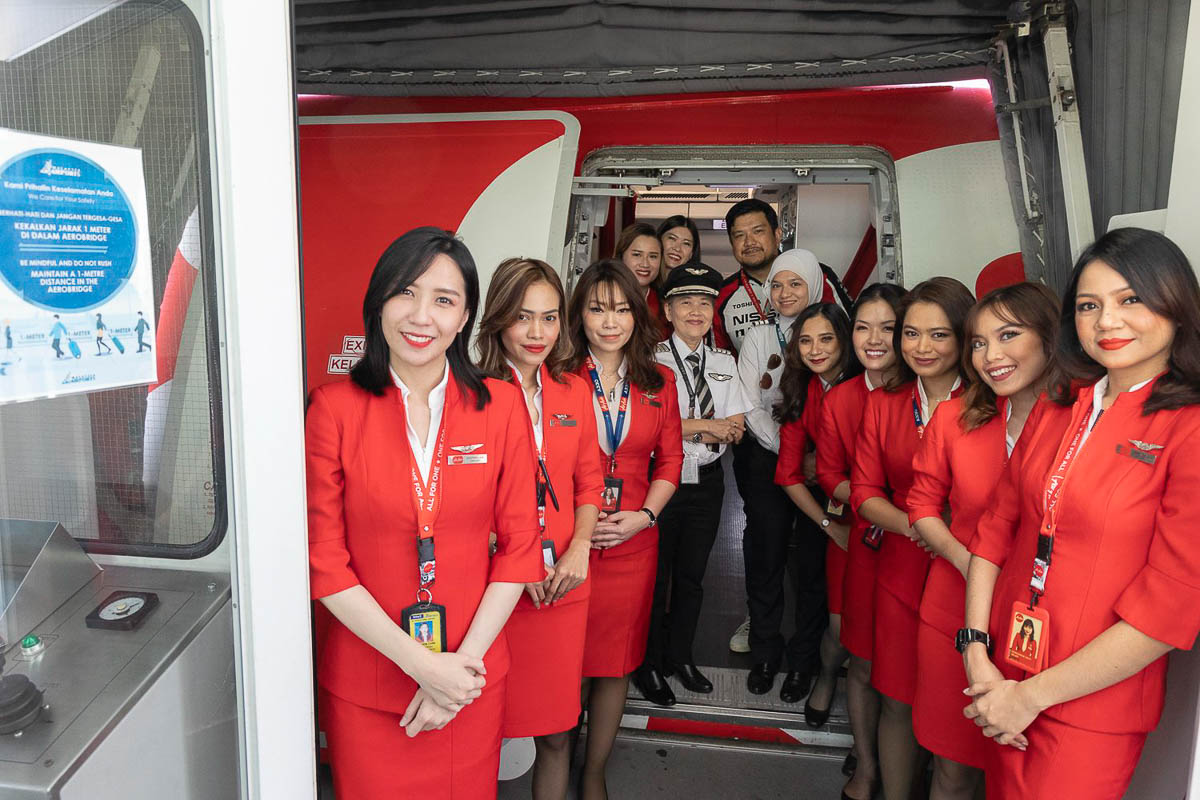 AirAsia wishes women all over the world a Happy International Women's Day!