If you're travelling on certain Malaysia Airlines flights on Christmas Eve or Christmas Day, you will have some traditional Christmas cheer on offer when the dinner trolley rolls by. Roast turkey with the trimmings, followed by the traditional Christmas pudding, served with mixed berry compote and crème Anglaise, will be on offer for passengers in the 'pointy' end, but Economy passengers aren't forgotten either.
Economy passengers can enjoy their traditional Christmas cheer on selected domestic and international routes out of Kuala Lumpur International Airport (KLIA) with the option of grilled chicken breast with braised red cabbage, Rosemary potato and Cranberry sauce, paired with a piece of Christmas Yule log cake.
Festive dishes will also be served on selected flights to Kuala Lumpur from Australia, Auckland and London.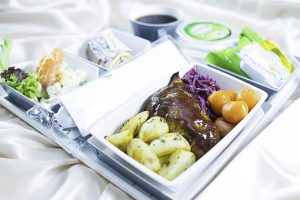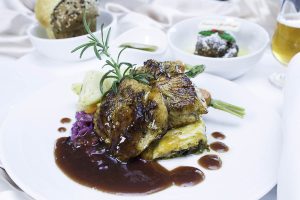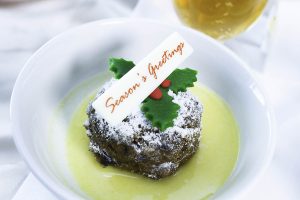 Check-in early
Malaysia Airlines reminds passengers travelling during the holidays to check-in via the web on the Malaysia Airlines website or MHmobile which opens 48 hours before departure until 90 minutes prior. You are also encouraged to arrive early for self check-in and to print your baggage tags before proceeding to the baggage drop counters to avoid long queues at the airport during this peak season. This is especially important at KLIA if you have a flight leaving before 11am or in the late afternoon.
You can also make your check-in process faster by ensuring that you do not pack any dangerous goods in your check-in luggage such as lithium batteries, e-cigarettes and power banks. You can find more information on this in our story HERE.