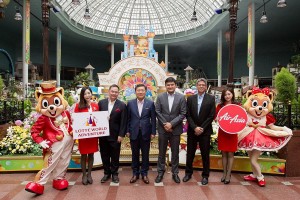 Are you taking the kids to Seoul and plan a trip to the theme park LotteWorld?
If you're flying in on an AirAsiaX flight ask about their discounted tickets sold on board.
LotteWorld is a popular Korean indoor / outdoor theme park which features exciting rides, shows and parades, a Folk Museum and the largest indoor ice rink in South Korea.
Book your AirAsiaX flight on the AirAsia website, via AirAsia mobile apps on iPhone and Android services or AirAsia's mobile site.