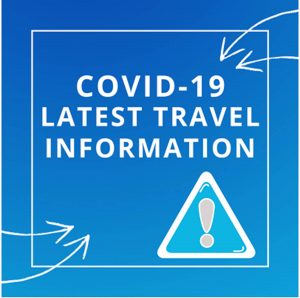 Brisbane Airtrain have issued a COVID-19 travel update on 19th May conforming that their Airtrain services are running normally.
Airtrain services running as normal
There are no restrictions on travel on the Airtrain.
We are closely following the official advice from the Australian Government and the World Health Organisation on the public health response to the coronavirus outbreak.
Airtrain has increased cleaning of hard surfaces, key customer touchpoints and the number of staff cleaning at Brisbane Airport Stations.
Airtrain stations are being steam cleaned frequently.
Inside trains have had surface cleaning increased and Queensland Rail are spraying the inside of units with an odourless disinfectant.
Daily cleaning across all South East Queensland public transport has increased. Queensland Rail has tripled the number of staff focused on cleaning high traffic stations in peak times, boosted regular cleaning measures and begun a new disinfecting process.

Click here to find out more.

We encourage customers to please continue to follow the advice of World Health Organisation (WHO) in following good hygiene practices these include :

Washing your hands frequently and thoroughly.
Maintain social distancing. WHO recommends staying at least 1 metre away from anyone who is coughing or sneezing.
Avoid touching your hands, nose and mouth.
Practice good respiratory hygiene. Cover your face when you sneeze or cough with your bent elbow or a tissue.
Dispose of the used tissue immediately and be sure to wash your hands thoroughly afterwards.

 If you have a fever, cough or difficulty breathing, seek medical care early. If you are feeling unwell, stay home.