If you're planning to visit Australia and have the opportunity to spend some time out in the country, take that chance. If you have the opportunity to stay with relatives or friends in a country town or on a farm, you will definitely not be bored. There are lots of things you can do in and around a country town that won't cost you a lot, or even come free but will give you a better idea of the lives of the people in the community.
With overseas travel shut down during the on-going Covid-19 pandemic, why not why not visit a country town near you, or a few further away. They'll be glad of your business and pleased to show off how they've made it through the recent spate of disasters – drought, bushfires, lockdowns.
A country town – lots to do
We've often headed out in the country to see what there is in a little country town nearby. Sometimes we're just passing through and make a lovely discovery (Check out the pie shop in Bourke, New South Wales) that you want to visit again. Here's a very small selection to get you started.
Visit the saleyards
In a farming community where livestock are raised, the sheep and cattle will at some point be sent off for sale to breeders or abattoirs. If the town you're visiting has saleyards, check to see when the sales are held and go along to see the owners, buyers and the auctioneer going about their business. People may come up for a chat, wondering why you are there and especially if they are owners selling they are generally happy to talk about their cattle or sheep, especially if it has been a good season and prices are strong. For some more photos and a description of what you might find, have a look here.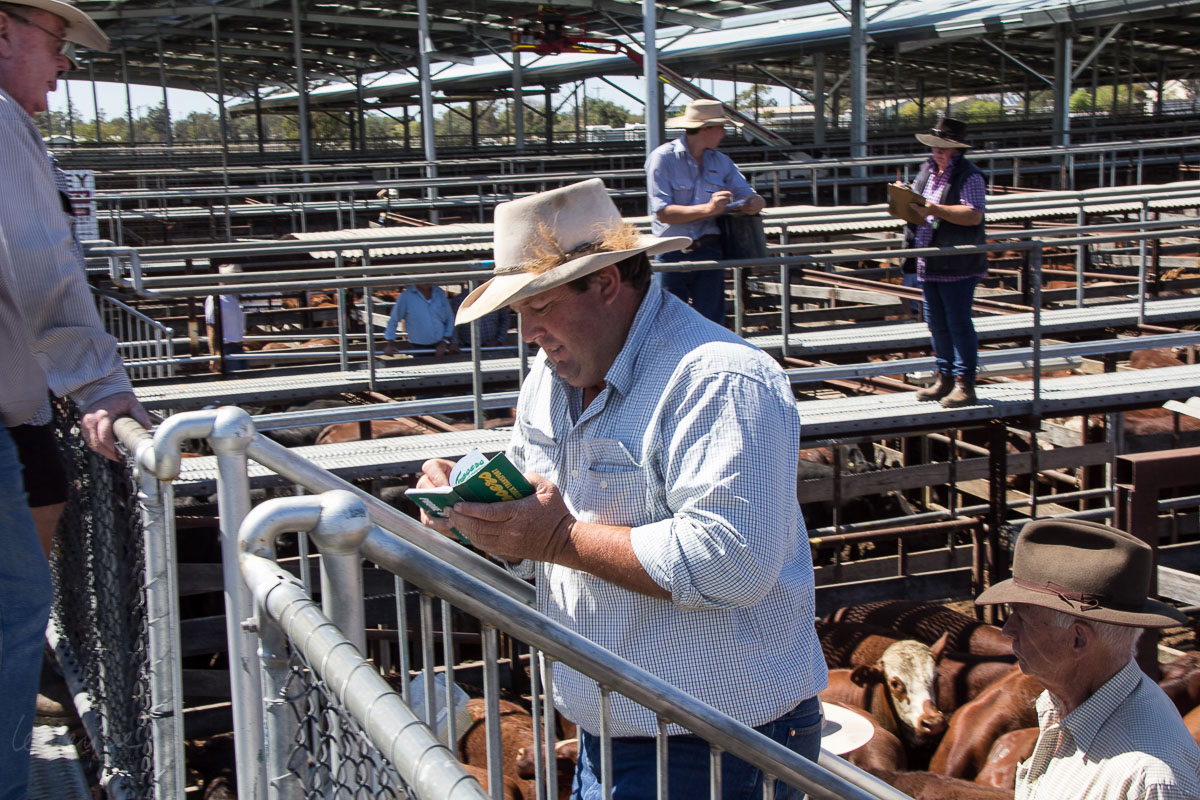 Check out the local cake shop
Australians love their sweet stuff! The number of bakers and the huge variety of cakes on offer, many with icing or fresh cream will weaken the resolve of anyone. One of the best we found on a recent trip was in Bourke in outback New South Wales, where we drank great coffee and had trouble choosing between the cream puffs shaped like swans and the Bee-sting, a sweet cream filled cake, a description which pays it no justice at all. Cream buns, coffee rolls with bright pink icing, lamingtons, vanilla slice and different types sandwiches and pies all compete for your attention. In country Queensland, don't ask for a 'cupcake' though. They are 'patty cakes' and if you happen to be in Brisbane, you can even find them in Shingle Inn, the original of which has been rebuilt in the refurbished City Hall.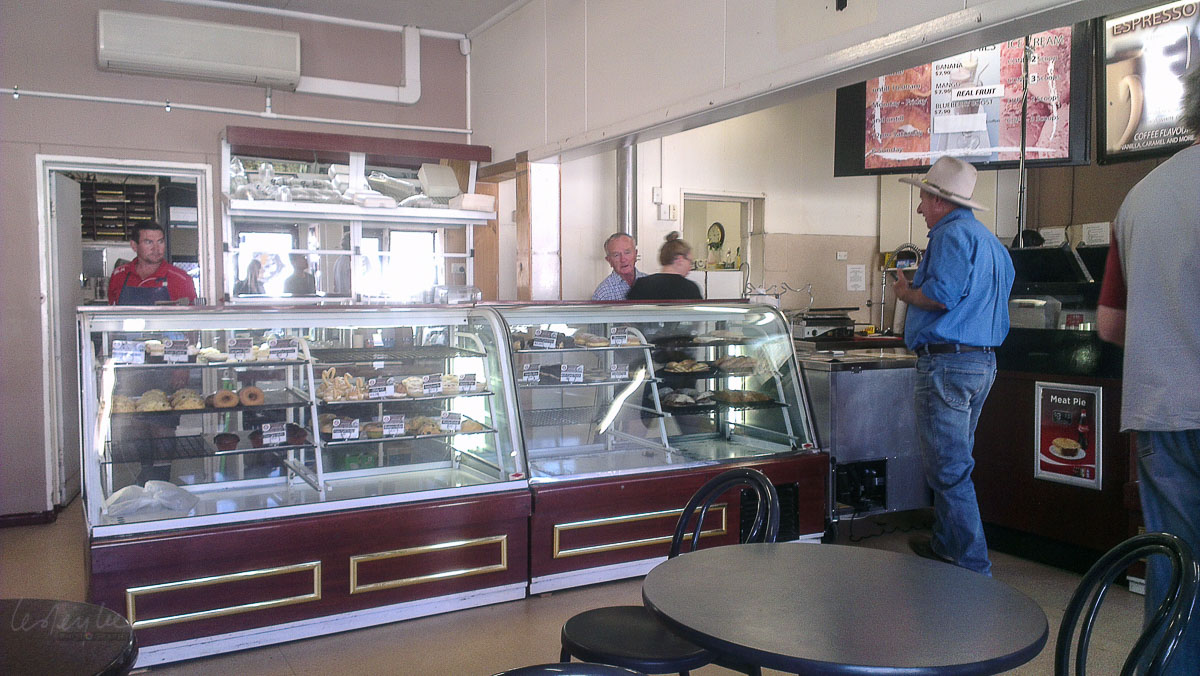 Visit a national park
Australia has National Parks in all states and territories, where you can go on bushwalks, use the public barbecues to cook your lunch and just sit quietly or listen to the birds (but watch out for low flying ones) while you enjoy the special smell of Australia. Many National Parks have walking tracks of varying degrees of difficulty. One that will suit both young and old is the Mt Kiangarow walk near the picnic spot in Bunya Mountains, Queensland.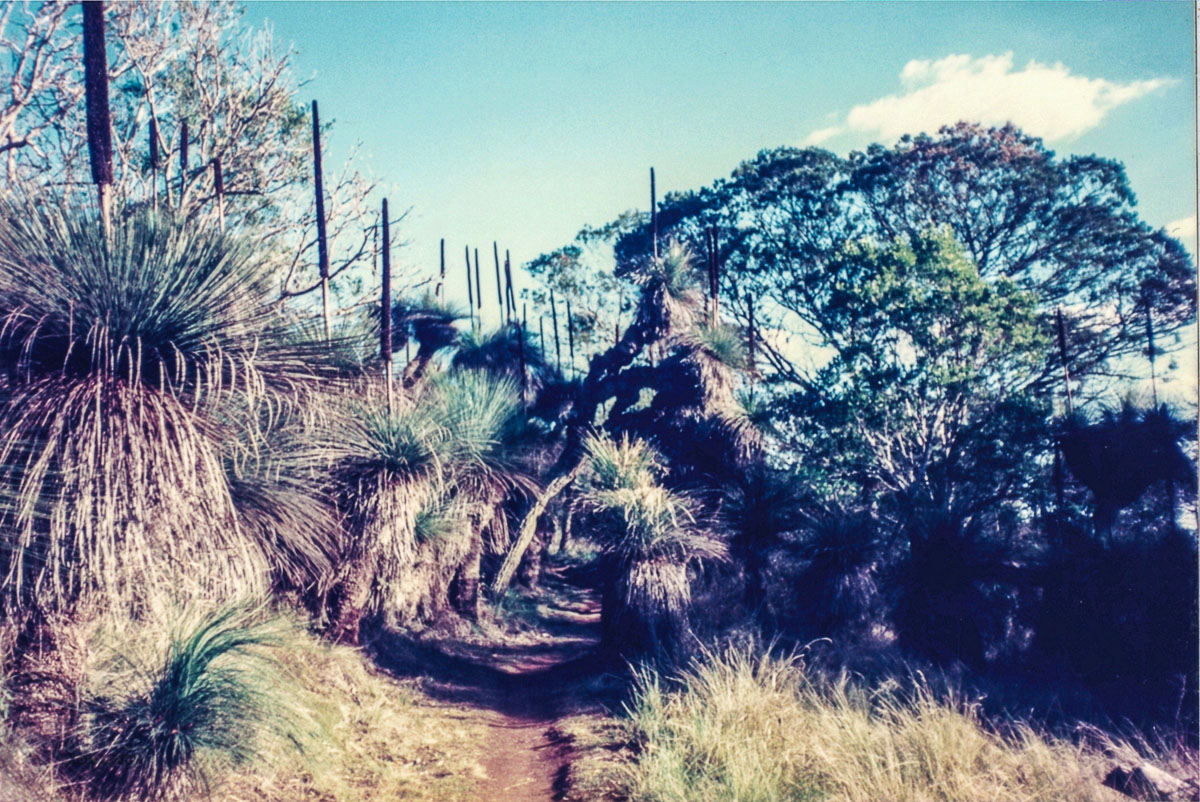 Country Museums and Craft Centres
Small towns in Australia tend to have a strong sense of 'community' and people work together to piece together the history of their town and make it available to share with visitors. There is usually a small entry fee which goes towards the maintenance of the centre and some of the staff. The Heritage Museum in Cobar, in central New South Wales is a great place to start.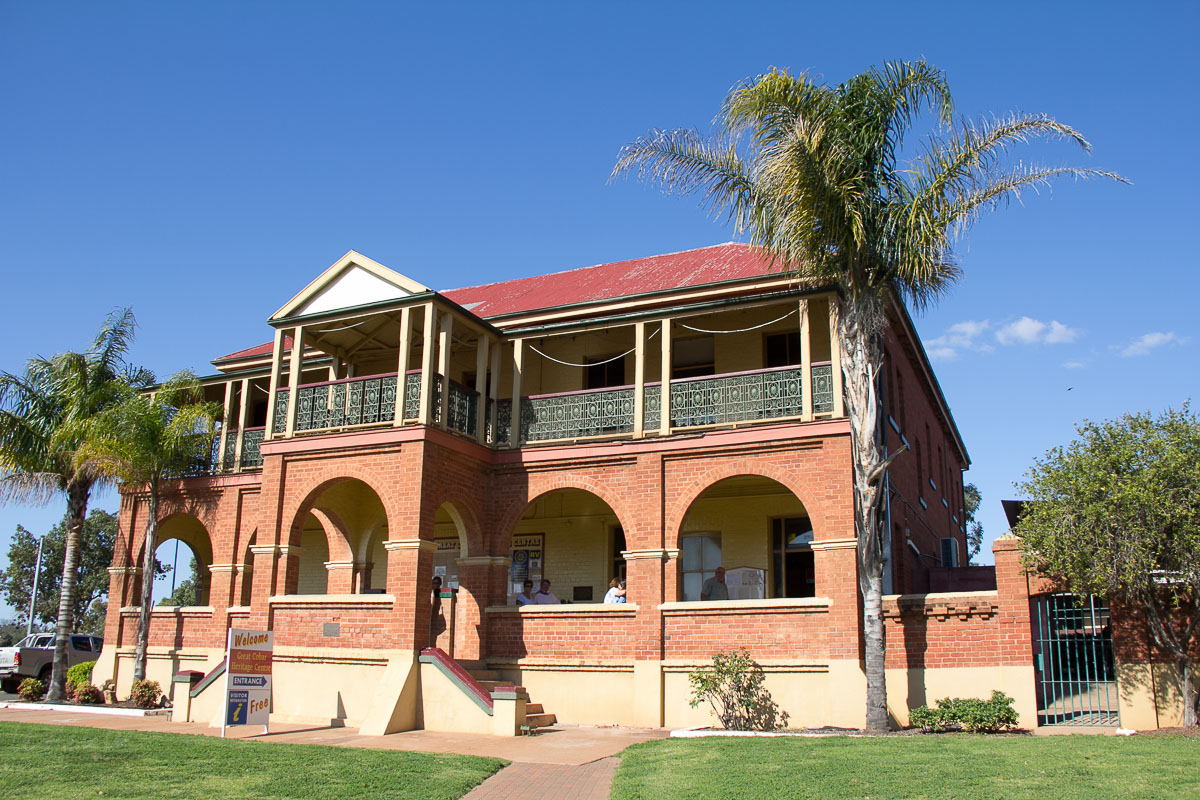 Old cemeteries are also an interesting place to get the feel of a town and the people and many have been restored and maintained, often with some description and history for visitors. There may be some old homes open for viewing as well.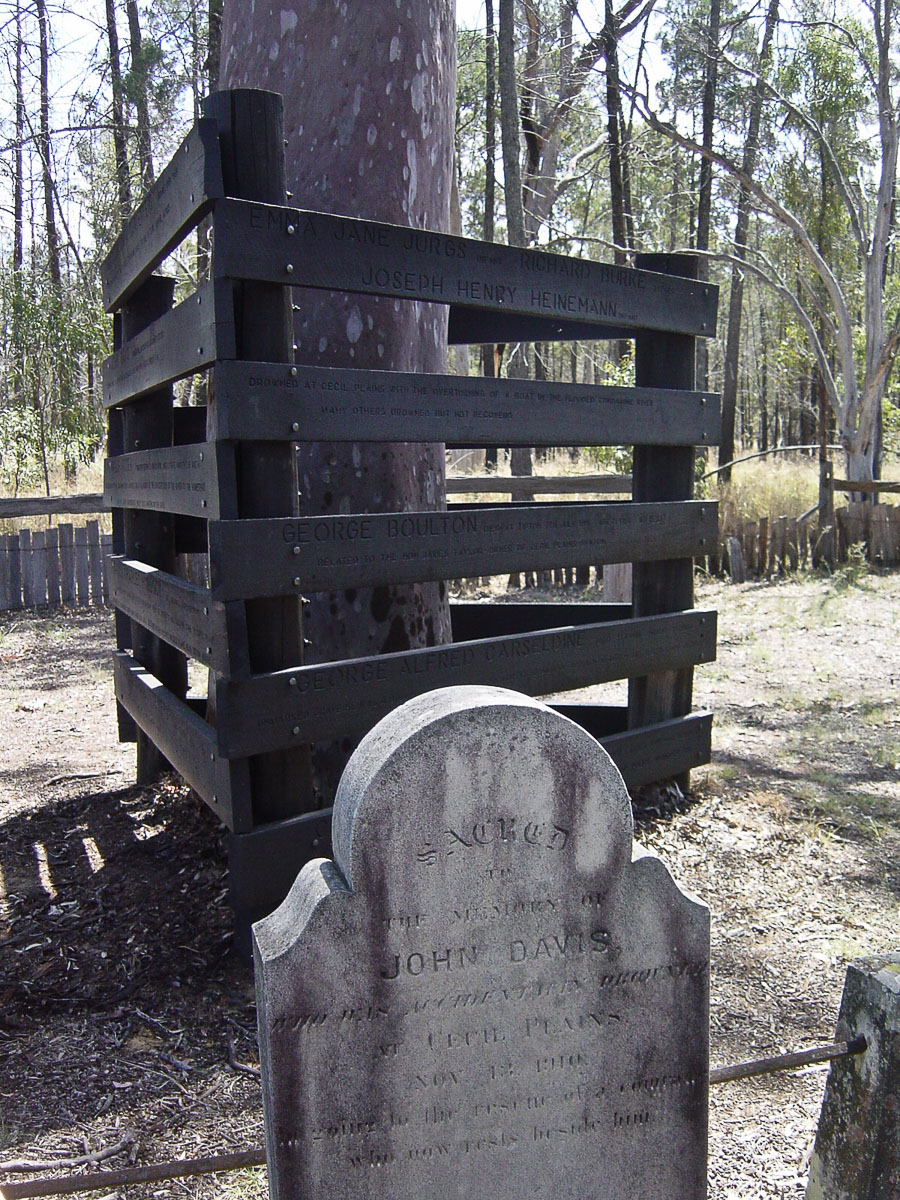 Local crafts people may have a studio you can visit and you can often pick up a beautiful handmade souvenir, maybe a ceramic piece, or jewellery to take home.
Go for a walk
Most towns have a park of some description with public toilets, rubbish bins and maybe a barbeque pit. There may be a children's playground and a walking track as well. This is a good place to get some fresh air and exercise in the evening and meet some of the locals as well. Country people are generally hospitable and love to have a chat. Another place to meet the locals is in the local pub. Even if you are an non-drinker, the kitchen usually sells hearty meals, well cooked and reasonably priced, served in the dining room.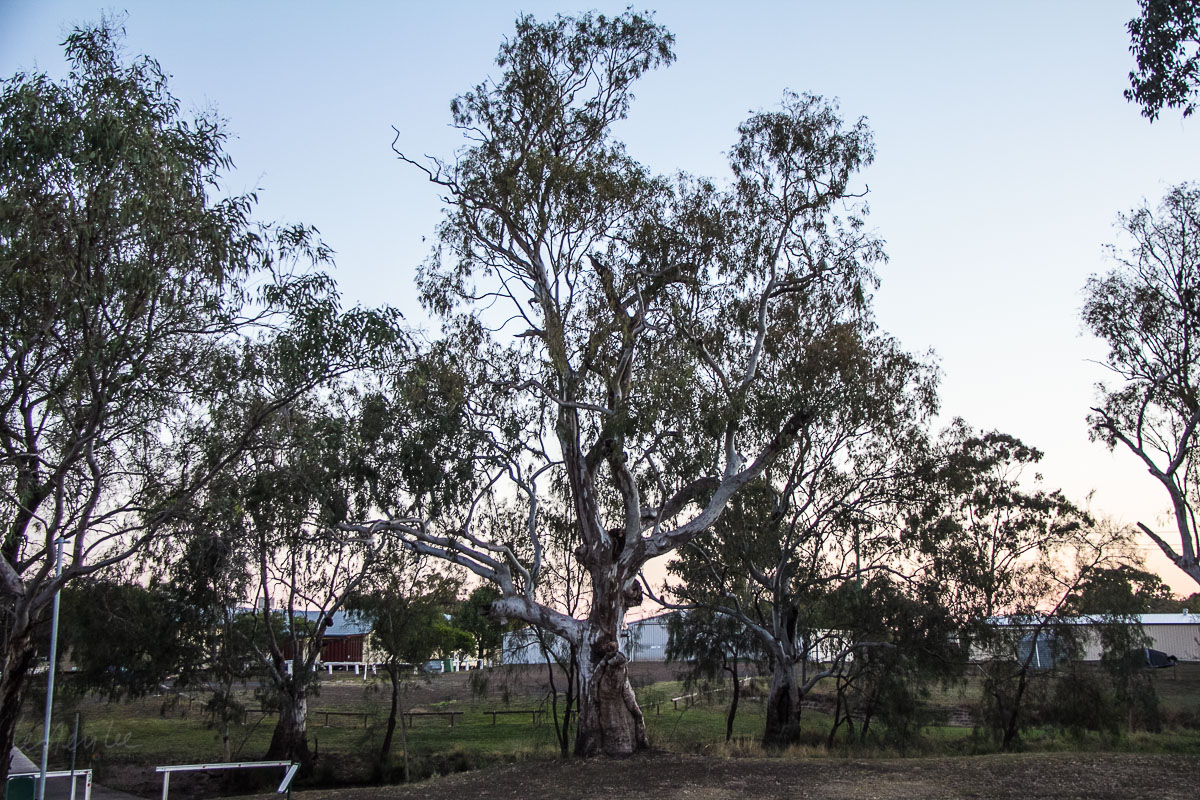 Some important things to remember
1. Australia has seven of the top ten poisonous snakes in the world. Carry a stick (Don't pick it up as you go along just in case you pick up a snake by mistake). Make plenty of noise and watch where you put your feet. Snakes don't really like people and will disappear rapidly if they know you are nearby but they can be aggressive if cornered so wear proper closed shoes and walk firmly so snakes can pick up your vibrations.
2. Watch out for spiders. The funnel web spider is found around Sydney in New South Wales but has been found as far north as South Eastern Queensland. This spider is deadly and a bite should be considered a medical emergency. They live in burrows in the ground or holes in trees though it may come into the house. They are quite aggressive, both males and females are poisonous.
The red back spider was made famous by a song 'The redback on the toilet seat' (yes really) and the name is descriptive. The spider is black with a clear red stripe down the back. While generally not life threatening, the bite is painful and a visit to the doctor is advisable. Slim Newton describes the experience for you here, in song.
3. Birds. Australian native birds are beautiful but don't get too close. They might try to get close to you though, by stealing your food in the park. Magpies and kookaburras are very good at this. Magpies are also well known for their tendency to 'dive-bomb' passers-by during the nesting season. Cyclists seem to be favourite targets. Many deterrents have been tested and you may see cyclists with cable ties sticking out all over their helmets. But here's one not to try, as Amber and Billo discovered in their scientific testing – "The eyes don't work!".
Emus are a great looking bird but don't get too close as they might want to look at you too and they may do this with a quick jab forward that might give you more than a shock! The emu's larger cousin the cassowary, has been known to kick defensively if you get too close. While the emu is found throughout country Australia, you are more likely to see the cassowary in North Queensland.
4. Public toilets are well distributed in Australia. They are generally clean and you will seldom find one without running water and toilet paper.