Have you ever looked through an airline inflight magazine Duty free guide and found exactly what you want? The price is right, the trolley comes by and then – "Sorry, No Stock". Instant disappointment. AirAsia Shop Duty Free (formerly BIG Duty Free) lets you book online before you fly and have the item delivered to your seat. We've got an upcoming international flight so we decided to test out the new version, which was launched during the long Covid shutdowns.
AirAsia Shop – pre order online or not?
The process is pretty much the same as before: browse, select and pay, then wait in your seat for your delivery. If you need some help or have more questions to ask, they have answers  HERE, whether you're travelling Domestic (not duty free), International, or collecting at the Airport (in Malaysia, only available in Langkawi). You must book at least 48 hours before your flight (72 hours for long haul).
How to Pre-Book
You have two ways to book, but make sure you log in to the AirAsia website so they will have your flight details handy and you don't have to re-enter them.  You can proceed as a guest if you're not a member. If you want to join as a member, it's free. If you are a member, you can earn AirAsia points or use what you have towards payment of your purchase.
If you like to take your time making your selection, you can download their e-catalogue. Make sure you select the Airline code of your flight as the catalogue that appears shows only the items available on that service.
There is a Pre-book now button beside the Download button which you can use when you are ready to place your order.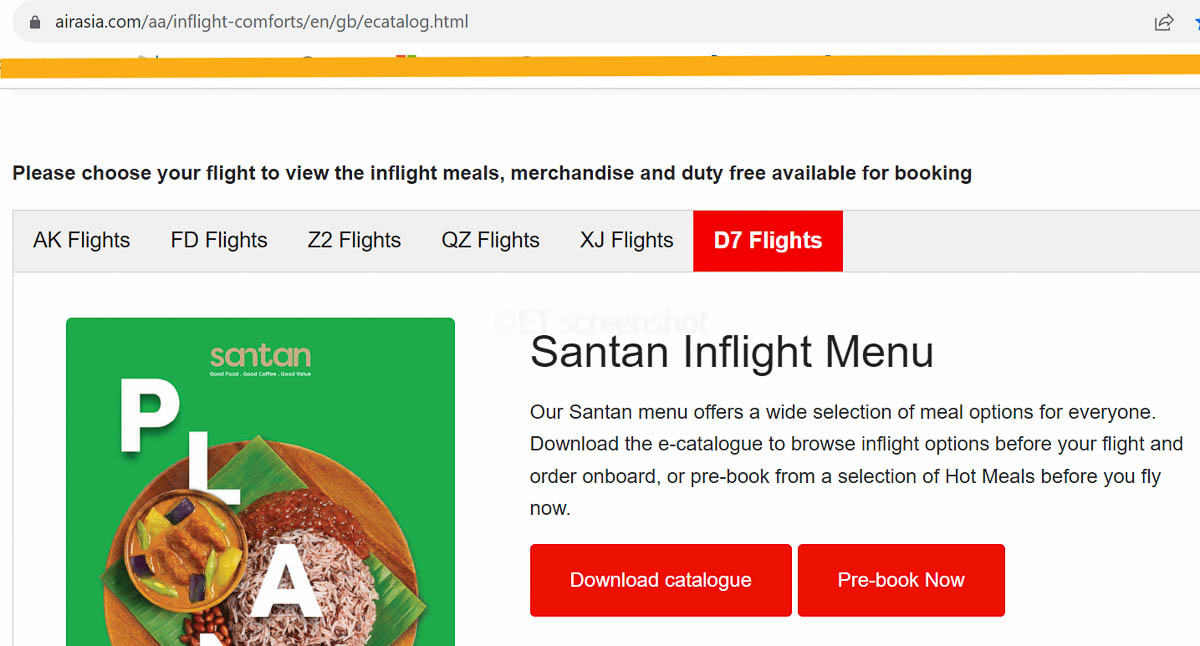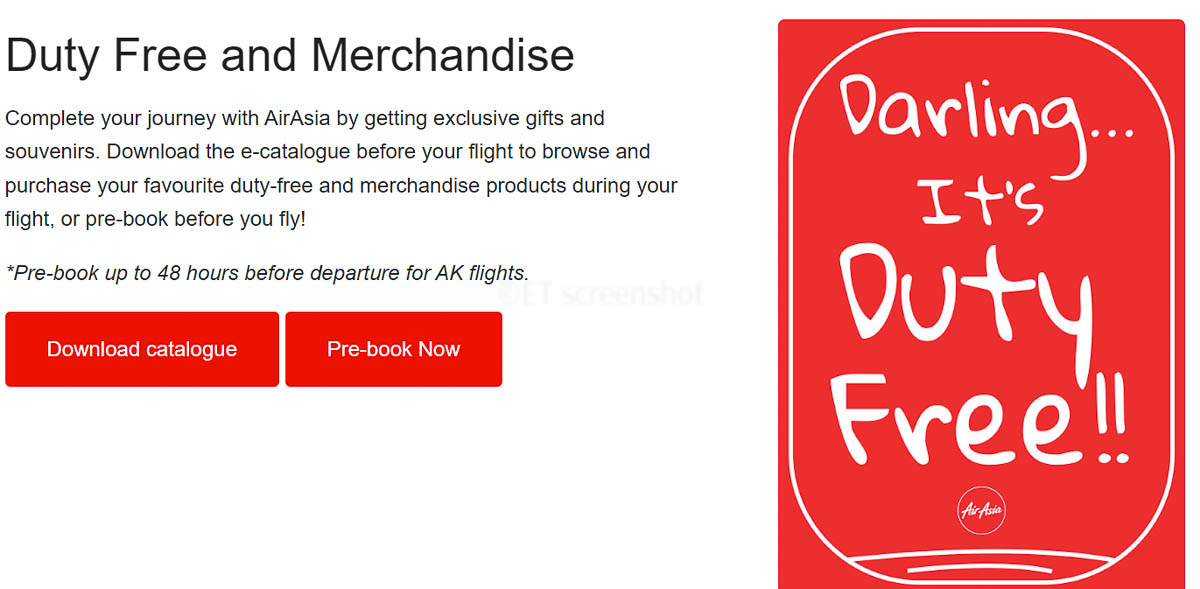 If you are going straight into the website or the AirAsia Super App on your phone, select the 'Shop' icon.

Select your preferred method of delivery, they'll also remind you to log in if you haven't already done so.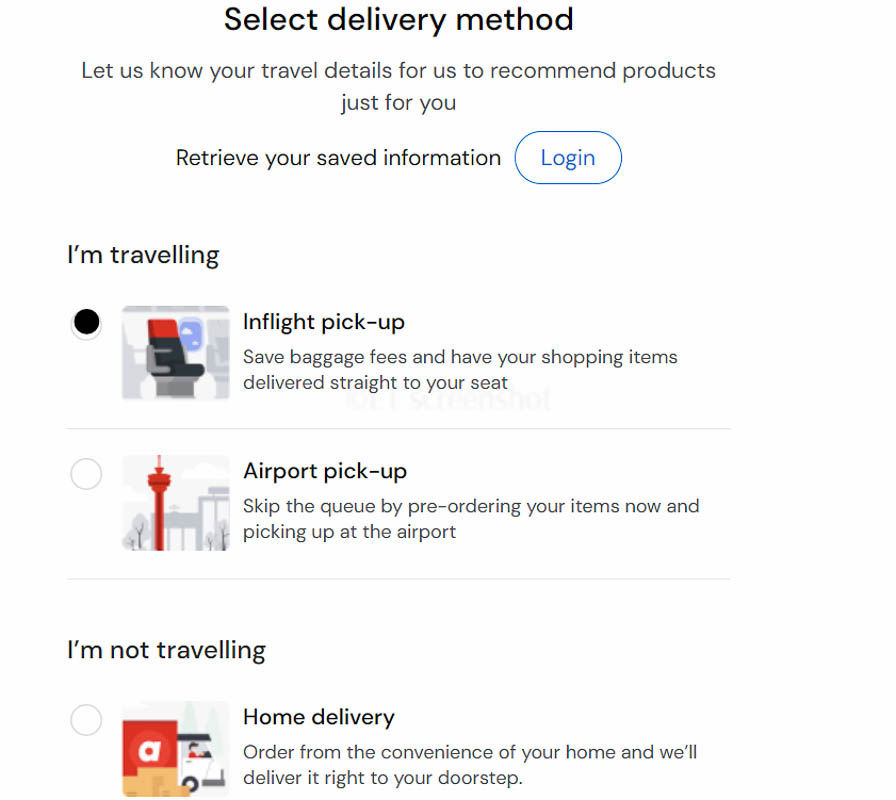 and then proceed to the flight you want for the delivery. Once you've selected the flight, you'll need to click the red button below to 'Start Shopping'.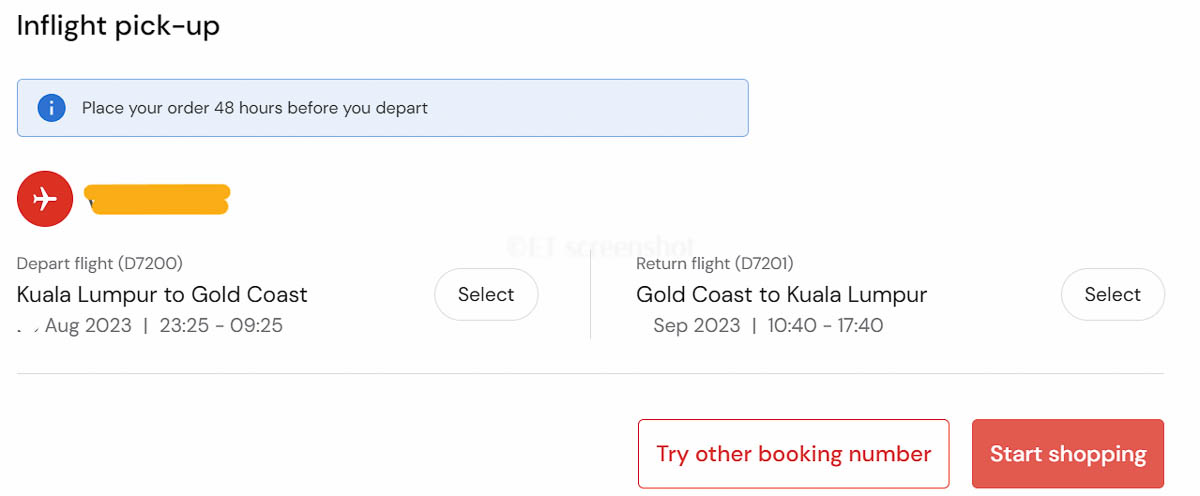 These are the categories to choose from.

Only those with products available for your flight/route will show.
If you are shopping for a domestic flight, the offerings and pricing will be different.

After you've browsed what's available and are ready to make your choice you can refine this and step through to make your purchase.

Select your items and add to your cart.
Click on the cart to confirm the items and quantity of each
Proceed to the payment
Payment
You can reduce the price if you have AirAsia points available to claim but any credit in your credit account is not available for payment.

If you pay with your BigPay card, as a Rewards member, you'll get points for your purchase.

Confirm the details and continue to payment.

Have your payment details ready so you can complete your payment smoothly.

Payment may be made by

Credit/Debit Card (Visa or Mastercard including BigPay card)
Online banking or
Unionpay.

If you have a promo voucher or code, enter it on the screen
Select the Pay with airasia points button to use your Reward points

you can redeem up to 100% of your order if you have enough points.

Confirm and make payment
Upon confirmation of payment, you'll receive your confirmation on the screen and an email will be sent to the email address used to make the booking.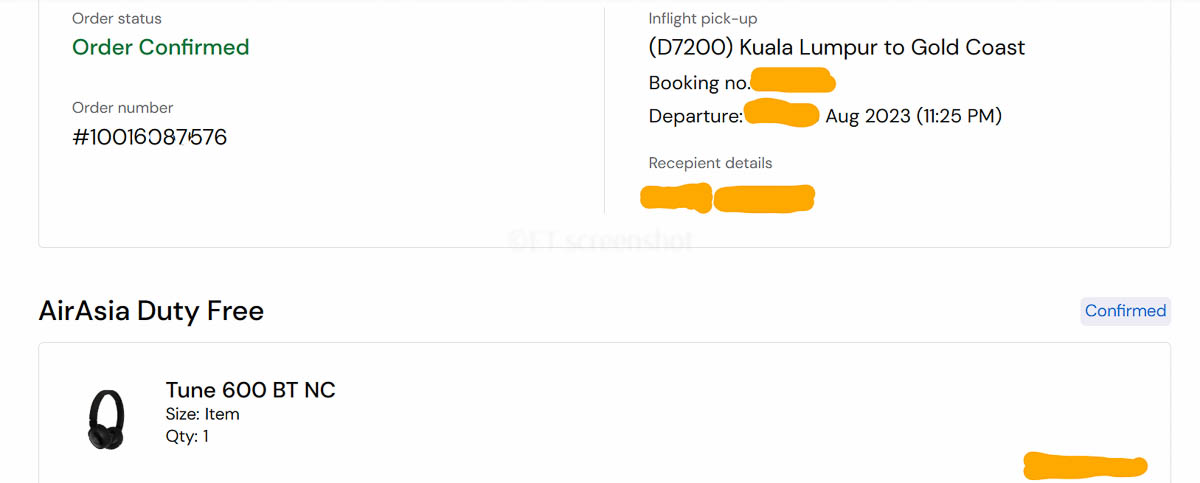 The process was easy to follow and worked smoothly.
Delivery
We received our order about two hours before landing in the Gold Coast. The warning on the outside reminds us not to open the package until we reach our destination. That means after we've passed through Customs and Border Control. After opening, we found our order to be as described and will use this service again.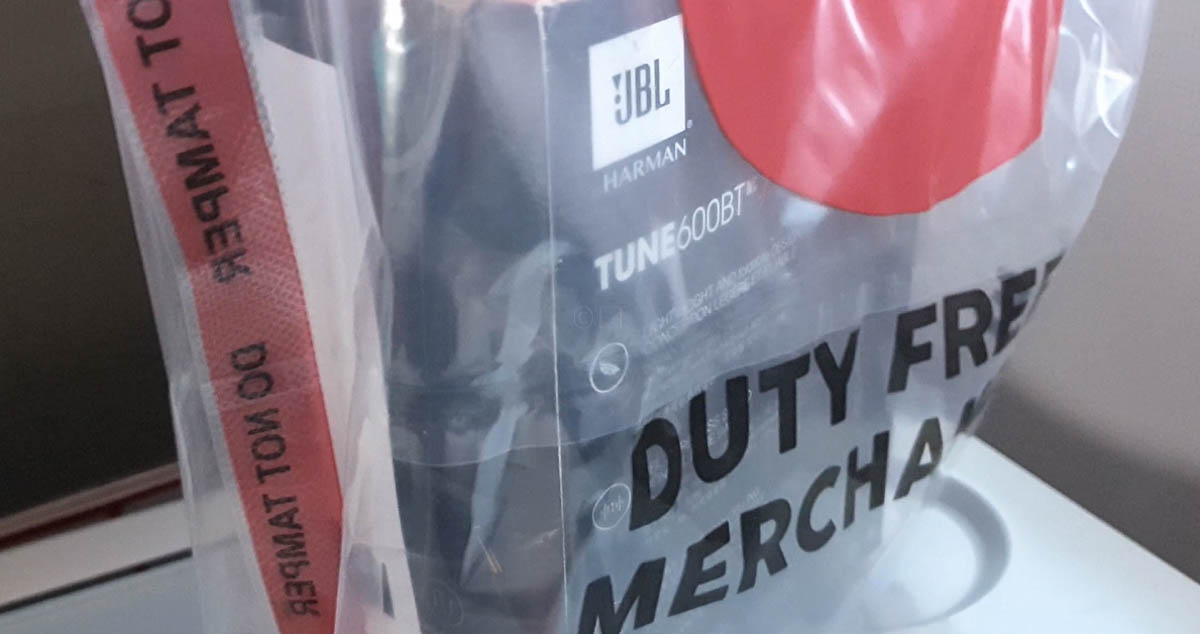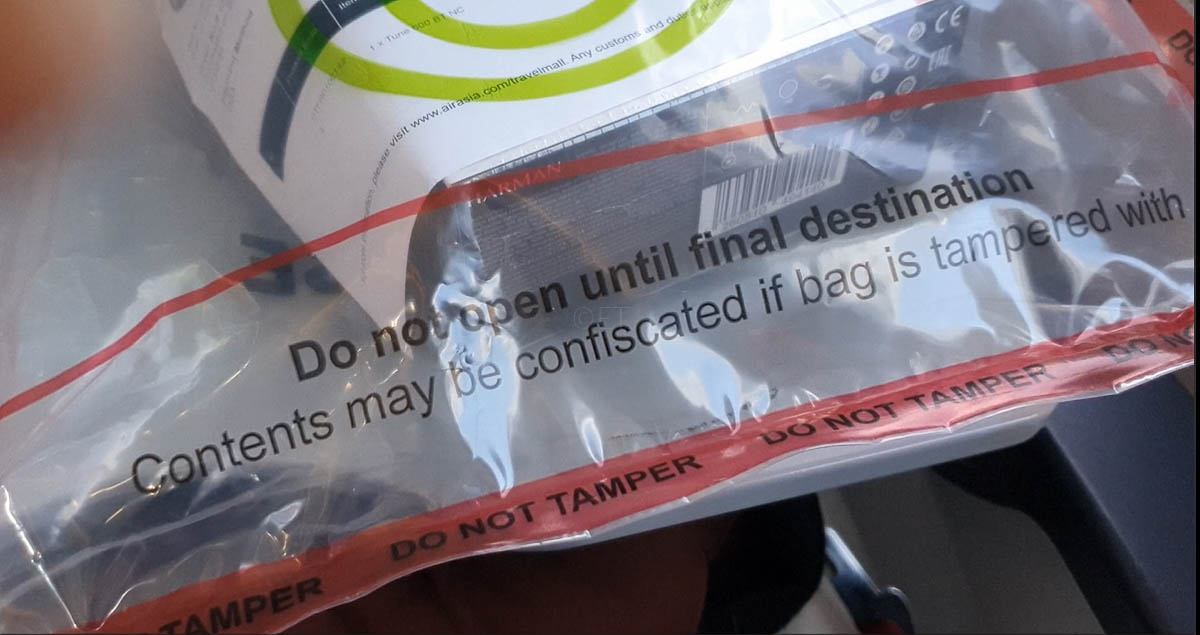 The result:
We'll confirm all you need to know about correct delivery, quality and condition of order.
Useful to know
It used to be possible to place a third party order. That is, you make the purchase and have it delivered to a third party who is flying. However, this service seems to be no longer available.
Important to know
As with all websites where money or personal details are used, make sure when you go to the website that you are using the secure site. You can also do this manually by typing in https:// before www.airasia.com/shop. This means your payment will be done securely.
Give us your feedback!
If you've pre-booked your duty free – whether on AirAsia Shop, or on another airline, please share your experience in our 'Comments' section.