AirAsia celebrated the launch of its new in-flight menu on Monday at the Santan Food Festival at the airline's RedQ headquarters. Santan is the Malay word for coconut milk, a key ingredient in Malaysian cuisine.
Guests were invited to sample a variety of delights from the in-flight menu which is comprised of culinary favourites from across the ASEAN region. AirAsia Group CEO Tony Fernandes said, "Food is a great unifying factor across the region. What we are doing is bringing the wonderful flavours of ASEAN into Santan to create a unique food experience, with the vision of replicating the on-ground gourmet experience on-board. The flavour profile and pricing of in-flight food has always been a challenge but we believe that with Santan, we can create the first restaurant brand in the sky that is both tasty and affordable."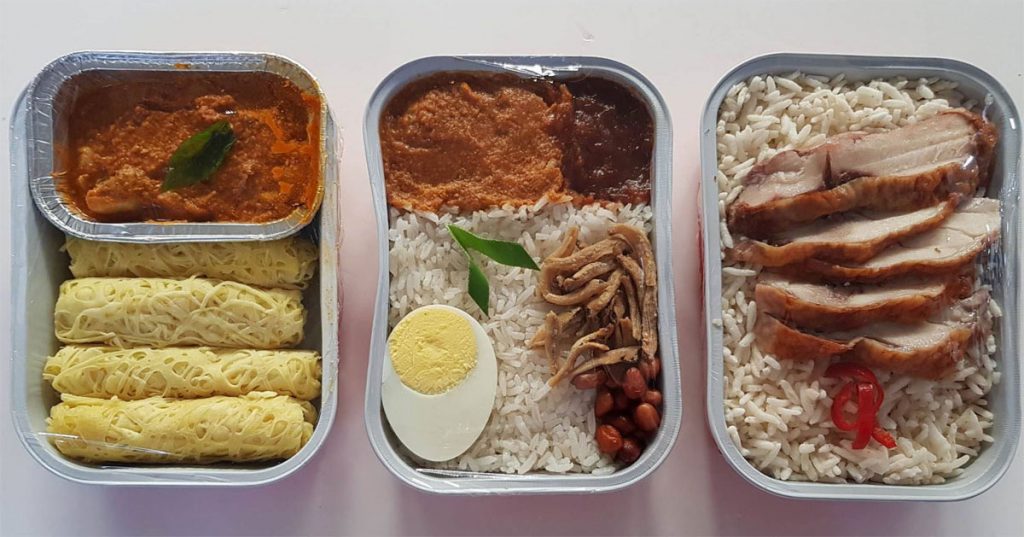 He added: "In line with our digitalisation efforts, we will leverage on data we have from more than 400 million guests carried over the years to create better, more innovative in-flight offerings, including for Santan. We will implement an electronic point of sales (ePOS) system soon that will make ordering and payment as easy as a restaurant and allow us to better understand what our guests want. We are also exploring the use of green packaging and in-flight coffee trolleys to enable us to serve freshly brewed premium coffee on-board, and we will continue working with local ASEAN enterprises and farmers in developing F&B products."
Santan Food Festival Highlights
The event included a cooking demonstration by AirAsia Regional Manager of In-flight F&B Calvin Soo. Guests were also treated to a range of interactive activities and musical performances by AirAsia All-Stars and a special dance performance by AirAsia X Cabin Crew member Assraf Nasir.
Economy Traveller was privileged to attend the event and we thoroughly enjoyed sampling the Santan menu. Guests will be pleased to see the menu still includes existing favourites such as Pak Nasser's Nasi Lemak and Uncle Chin's Chicken Rice. Following the festival, we noticed the delicious snacks on-board a flight to Penang – perfect for shorter flights were a full meal may not be needed.
The Santan menu is now available on-board AirAsia flights. Guests are encouraged to pre-book online to ensure availability, enjoy discounted prices and priority on-board service. Click here to browse the menus on the AirAsia website.
Economy Traveller travelled to RedQ as a guest of AirAsia.