AirAsia & KLIA Ekspres have come together to offer a special deal for travellers through KLIA2.
What's on offer?
When you book your AirAsia flight, you'll now have the option to book your KLIA Ekspres ticket at the special price of MYR 48 one-way and MYR 88 return. This fare is available only to AirAsia's passengers.
Already booked your flight?
You can also purchase your KLIA Ekspres fares through airasia.com – click to 'Manage My Booking'.
Save money, collect BIG points
From now until until 20th October 2017 AirAsia BIG members will earn 100 BIG points for the purchase of every KLIA Ekspres One-way Adult ticket. If you purchase a  Return Adult ticket, you'll collect 200 BIG points. 
ERL is thrilled to be working with AirAsia. …. Passengers can now also book their tickets for Kuala Lumpur's fastest airport transfer, making AirAsia's website a one-stop ticketing solution. With the inclusion of KLIA Ekspres, AirAsia's passengers can easily manage and plan their travel arrangements through one site. Yeow Wei-Wen, ERL Senior Vice President & Sales Management
The journey between KL Sentral and KLIA2 takes 33 minutes. Also available is a special KLIA Ekspres child fare (two to 12 years old) for MYR 22 one-way and MYR 40 return.
…. This exclusive partnership further strengthens our commitment to make travel easier for our valued guests. With easy bookings on AirAsia website and discounted KLIA Ekspres train fares, our guests will enjoy great value for on-ground and flight transportation to make their journey a hassle-free experience. Spencer Lee, Head of Commercial, AirAsia Berhad.
KLIA Ekspres bookings can be made up to six months ahead.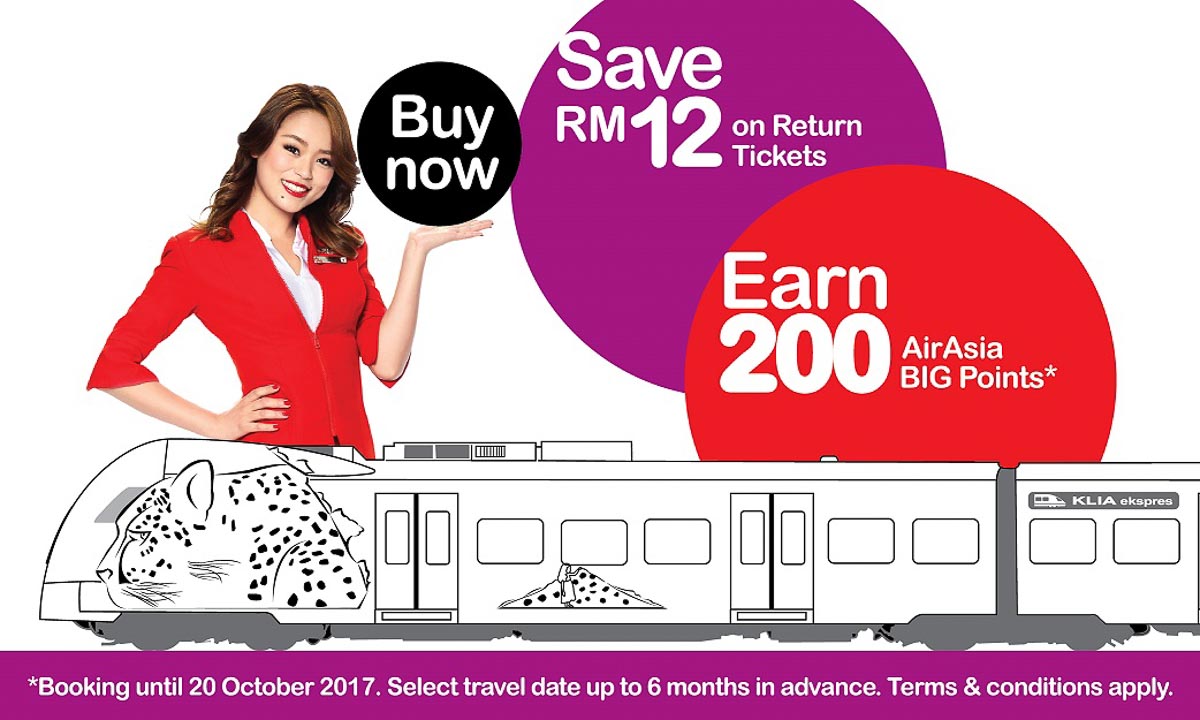 AirAsia & KLIA Ekspres offer