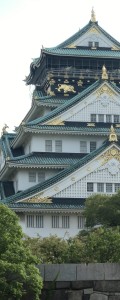 With AirAsiaX currently flying into three destinations in Japan, Tokyo (Narita and Haneda), Osaka (Kansai)  and the latest Sapporo-Shin-Chitose, since 2nd October 2015, the AirAsia Group plans to return to Japanese skies with AirAsia Japan in Spring 2016.
With the granting of their Air Operator's Certificate, the airline is due to launch domestic and international routes from its base at Chubu Centrair International Airport, Aichi prefecture in Spring 2016. The first flights off the runway are slated to be headed to Shin-Chitose Airport in Sapporo, Sendai Airport in Sendai and Taiwan Taoyuan International Airport in Taipei in time for visitors to enjoy the beautiful spring flower displays.
The addition of these three new routes will expand the possibilities for travellers to Japan as well as give connectivity to passengers wanting to travel to both Sapporo and Aichi, or Aichi and Taipei or all three!
Image credits ©Chan Siew Kit