Cambodia is almost two countries. It's both a very old civilisation stretching back well over two thousand years, as well as one which has risen after the destruction caused by the Khmer Rouge in the 1970s. This new Cambodia is struggling to rebuild its culture and economy, and tourism is one of the avenues foreigners can help the process. A highlight of any trip to Cambodia should include the ancient temples of Angkor Wat.
Some of these Top Tips will apply to visiting other parts of the country as well, some are specifically related to the area around Siem Reap, most well known for the remains of the Khmer Empire centered around Angkor close to the town. The temples were built between the 9th and 15th Centuries, with the peak of the civilisation around the 12th Century. Angkor Wat Archaeological Park gained its place on UNESCO's World Heritage List in 1992.
If you have the time, spend at least three or four days in Siem Reap, there is a lot to see and enjoy.
The temples of Angkor Wat
There are three main periods of the Angkor Kingdom and the temples of each period are different from the others.
The oldest temples of Angkor are part of the Roluos group, to the south east of Siem Reap, close to the northern tip of the Tonle Sap. The earliest of these date from around 800CE. You can easily spend much of the day in this area combining a look around the temples with a boat trip on the Tonle Sap, the largest lake in South East Asia. There's also a small workshop where young people are learning to be stone carvers and leather workers.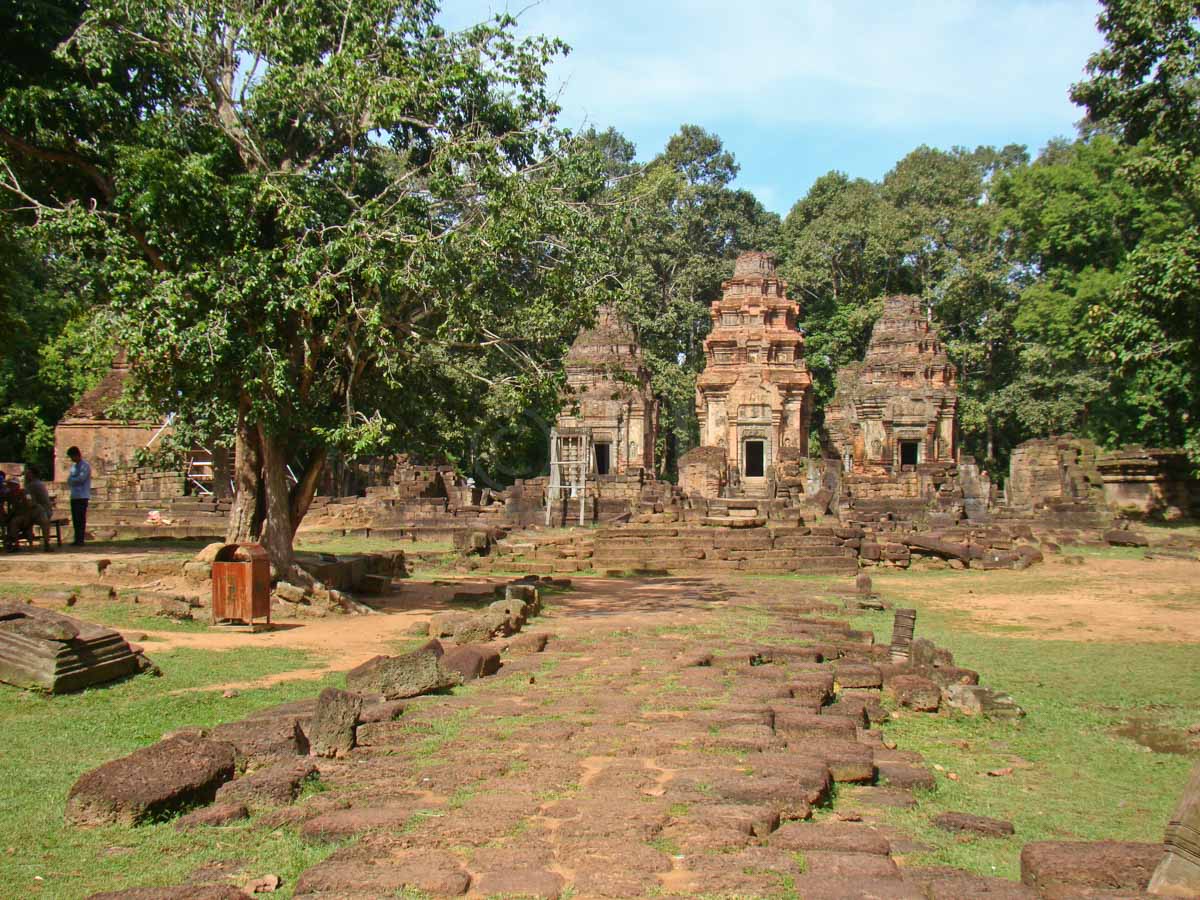 The most well known and principal temples of the Angkor Kingdom, Angkor Wat, was built by King Suryavarman II between 1113 and 1150. Approach the temple from the main gate, across the moat any time of the day. It is especially popular at dawn and sunset for photographs and your hotels will most likely pack breakfast for you to take with you if you arrange it beforehand. Make sure you wear modest clothing (a t-shirt and longer pants) if you'd like to climb up to the top of Angkor Wat. It's worth the steep climb, but skimpy shorts or skirts will not be a good idea.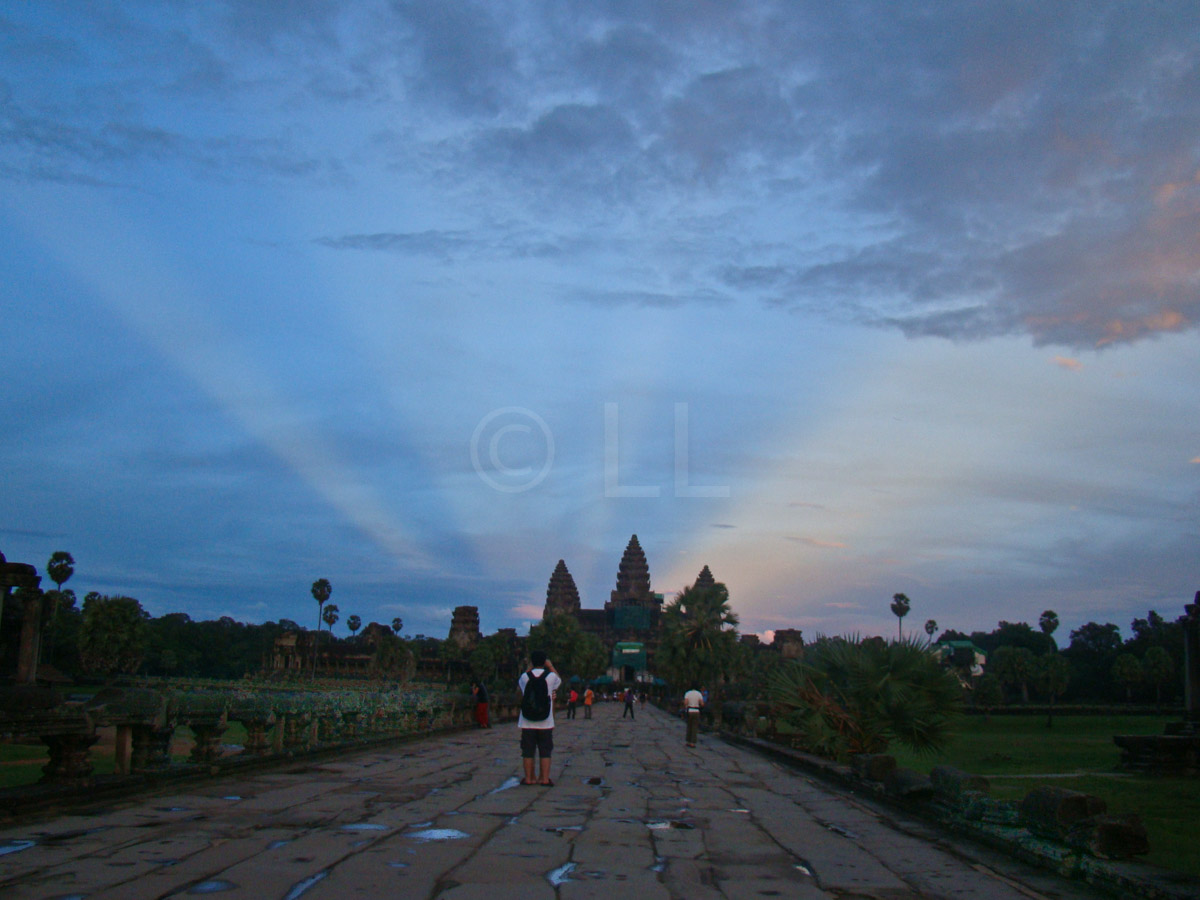 After the sacking of Angkor by the Cham and subsequent return of the Khmer, the new king, Jayavarman constructed the walled city of Angkor Thom, with the Bayon temple as its spiritual centre. This is close by Angkor Wat, a little to the north and the city moat is largely intact as well.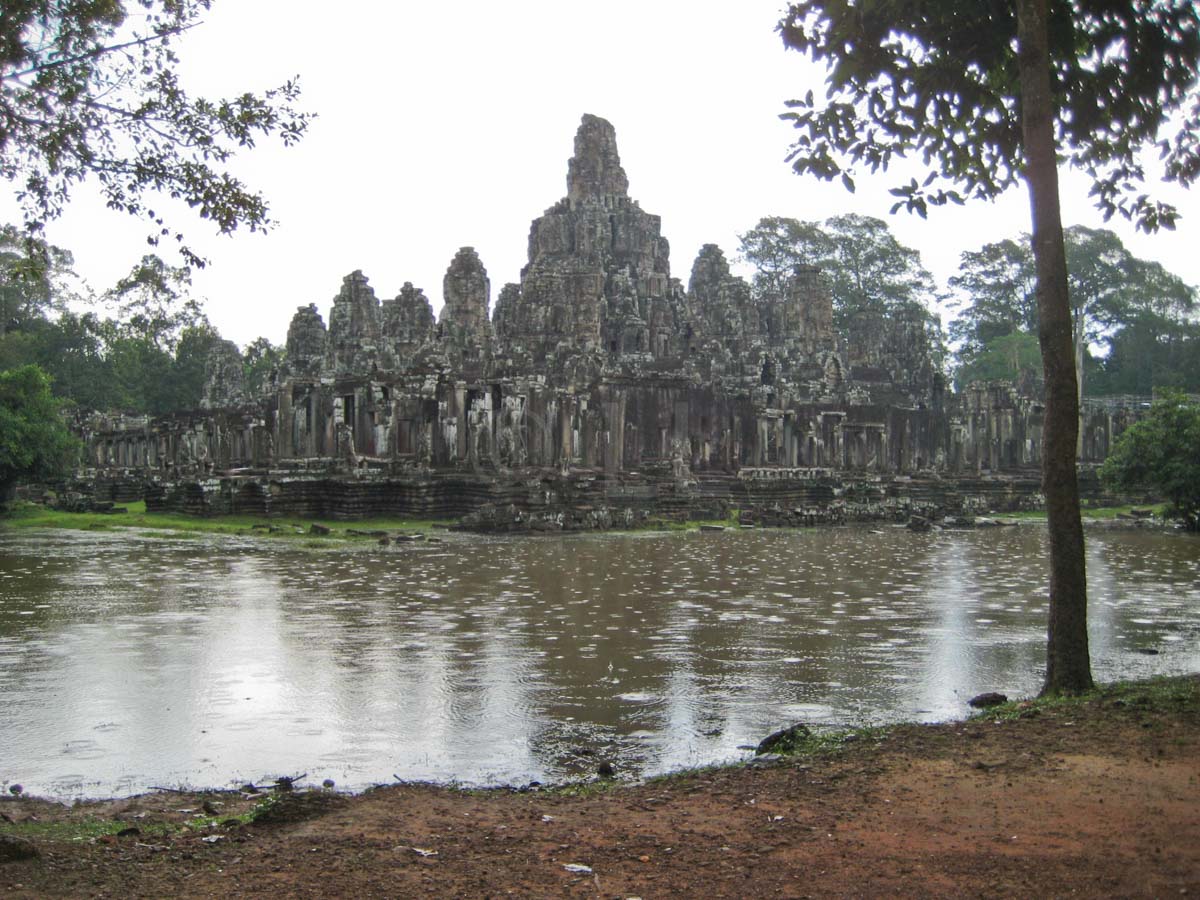 You will need tickets
All foreign visitors need a photo ID ticket to visit. They'll take your photo at the ticket booth and you'll need to show your tickets to the guards (they're quite relaxed, but have your tickets ready) at each stop.
One day: US$20
Three days: US$40
One week: US$60
Note: Cambodia does have its own currency, but most things are priced in US dollars, and the ATMs dispense US dollars as well. When you pay for something with US$, your change will generally be in the local currency, Cambodian Riel (KHR).
The Cambodian Government has taken back control of the temples from 2016 and from 4th August 2016, Apsara Authority, the government body overseeing the care and management of the Angkor Wat Complex, will enforce a Code of Conduct for visitors to the site.
They also have a feedback form, in English, in case you want to let them know how you enjoyed your visit.
Do something good
With around 40% of the population under the age of 18, there is a lot of pressure on schools, many of which offer two sessions a day, with some children attending in the morning, others in the afternoon session. This will explain why you will often see children in the various tourist areas selling 'knick knacks' and small souvenirs. They are not skipping school.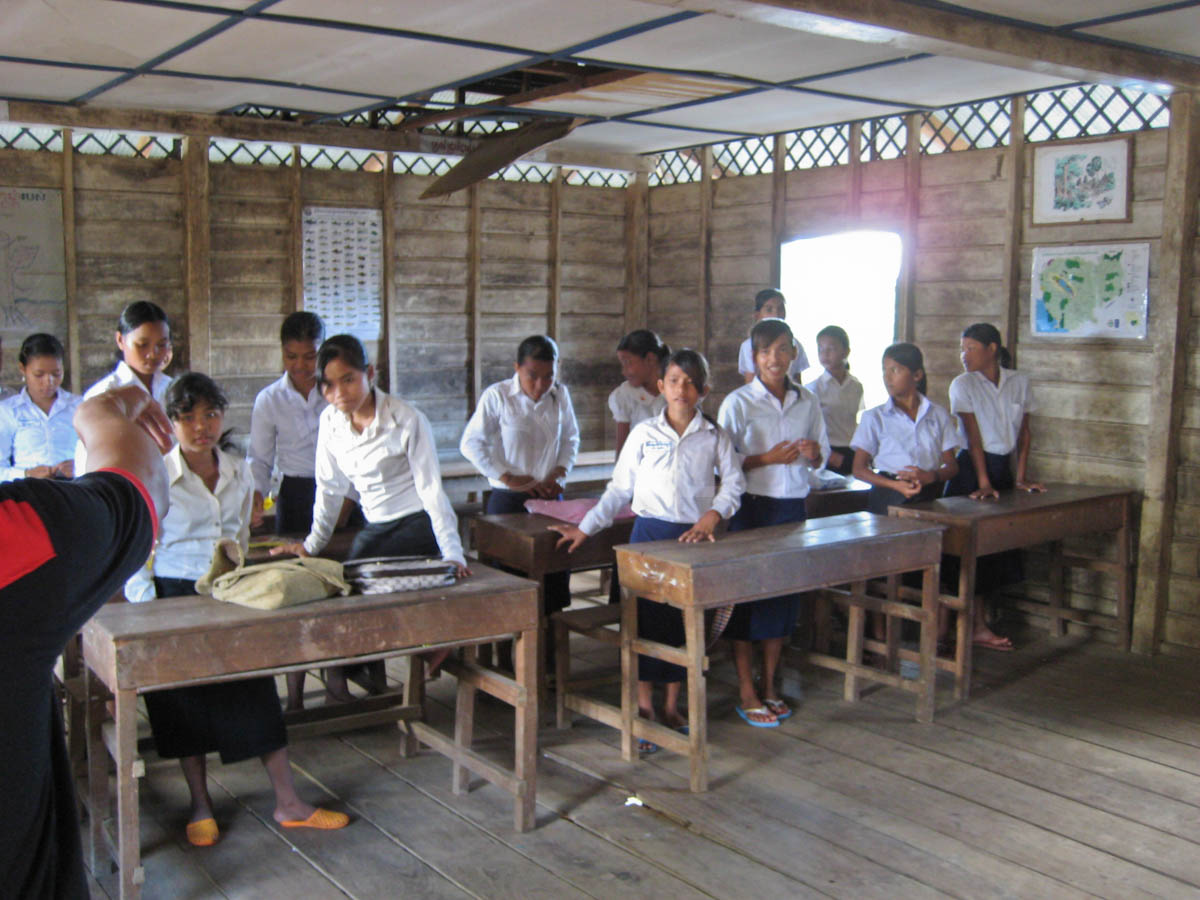 If you have arranged for a car for your visit, your driver will probably automatically include a school visit into the itinerary some way or another. He will also stop beforehand for you to purchase pencils & books etc, but it would be nice to take some with you, something a bit different is always welcome and the schools aren't very well equipped, but the kids are keen to learn.
Your driver may also ask if you'd like to stop at the Cambodia Landmine Museum. Cambodia is not far behind Laos as one of the most heavily land mined countries in the world and this small museum is testimony to those who've spent their lives (or given their limbs or life) clearing them. There is a small school attached, supported by a number of benefactors. The museum is on the way to one of the outlying and most beautiful temples of Angkor, Banteay Srei.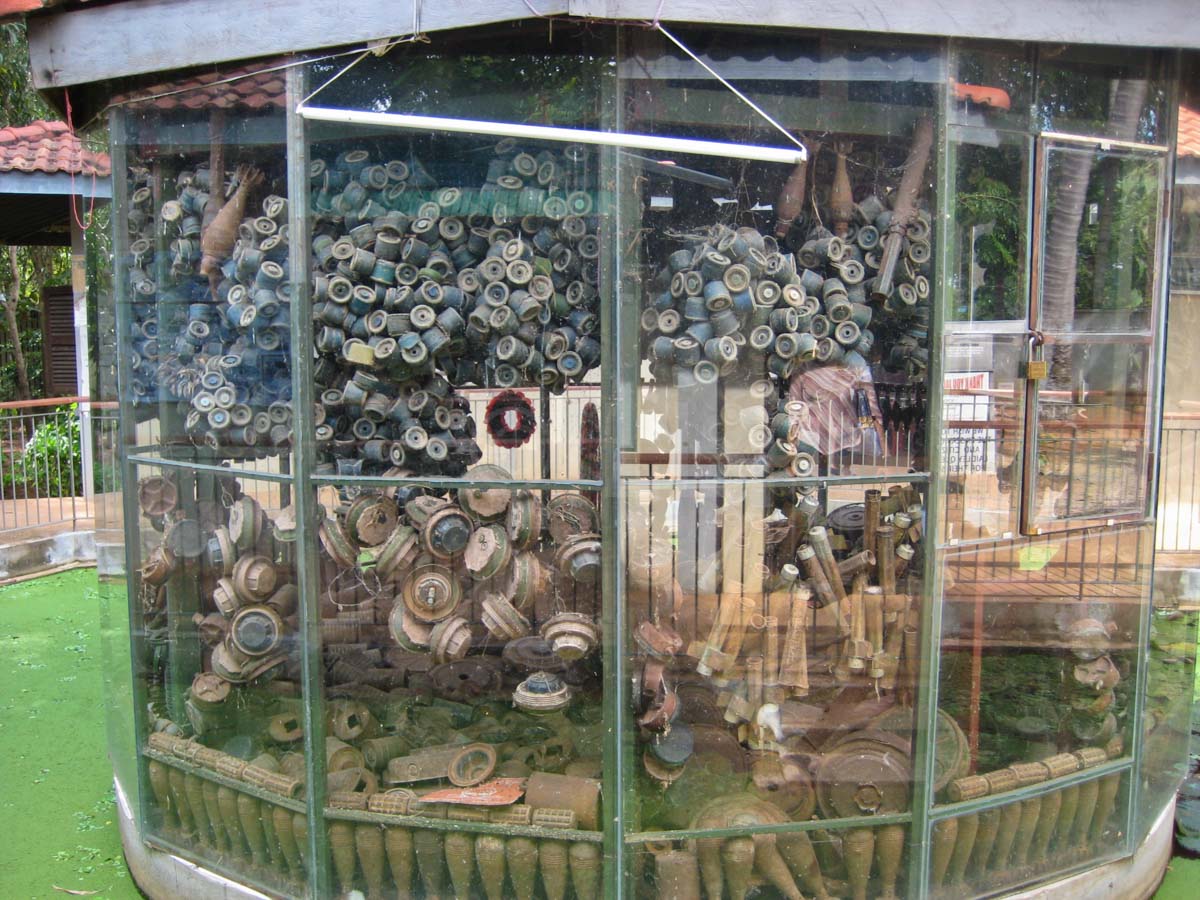 Please note: These places are not orphanages, although the children may be orphans and there may be accommodation attached.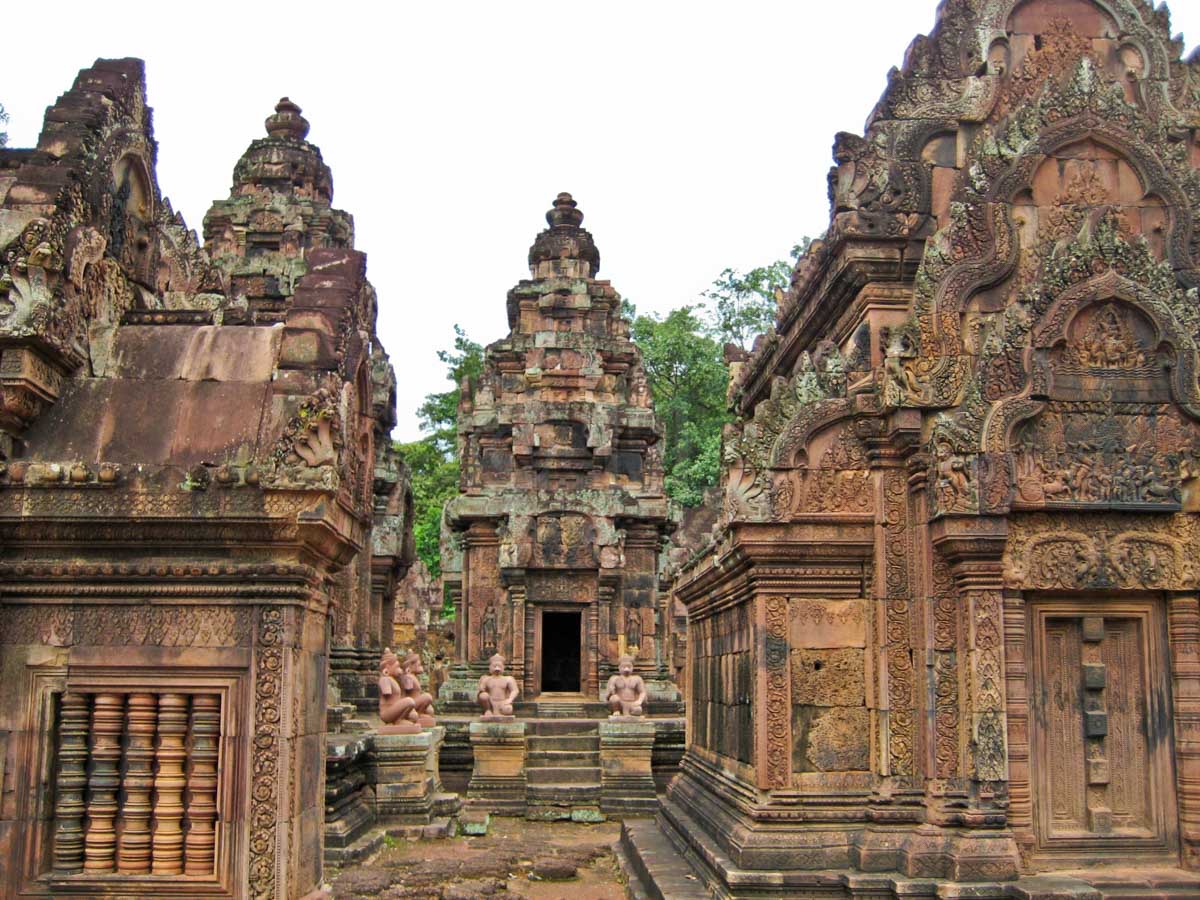 Buy something to take home
Look out for places like Angkor Artisan Training Centre, where Cambodians are receiving training in the traditional crafts of stone and wood carving, lacquering, silver plating and silk painting. You can also join workshops as well as taking home some of the beautifully made products on display. **TIP You'll be the best dressed for sure if you buy some of the beautiful clothes and handbags. They are very high quality, so expect to pay top dollar for them.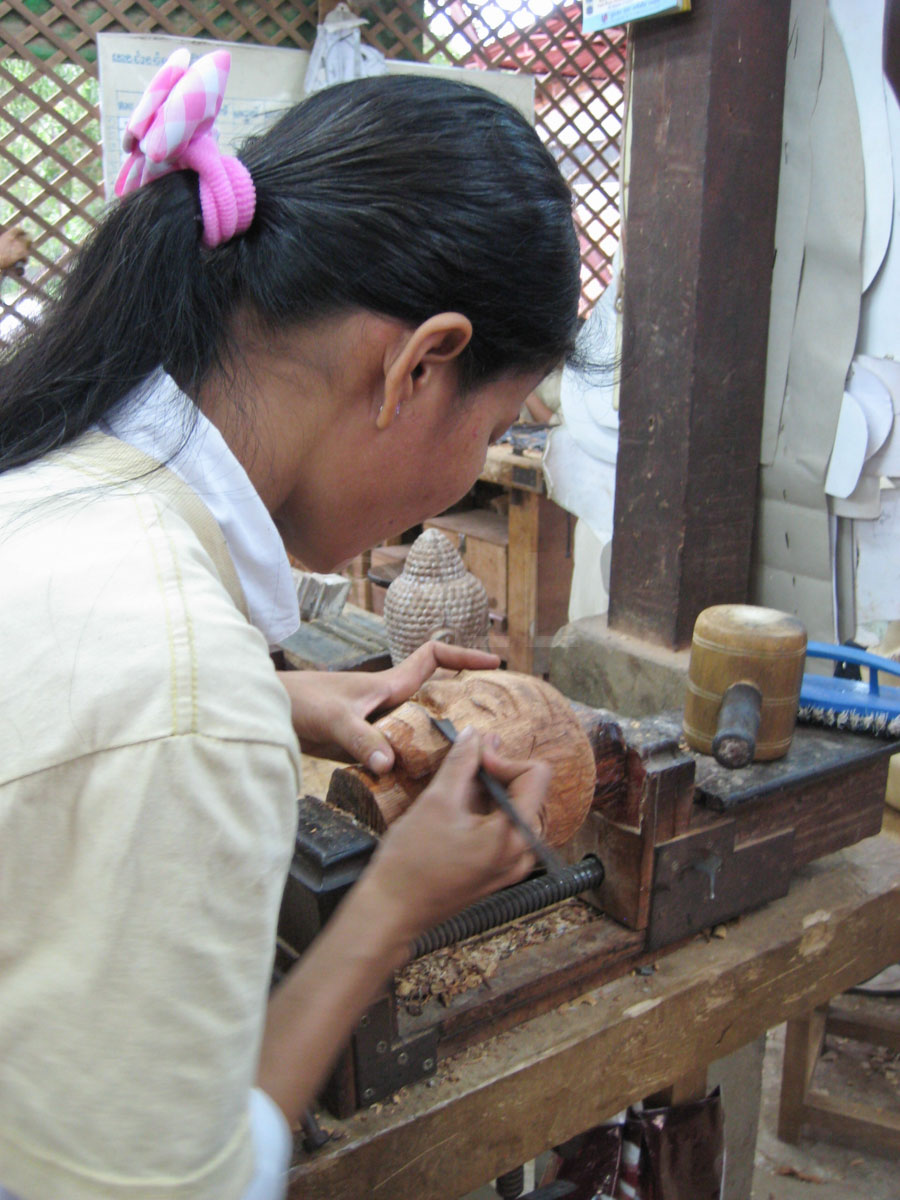 As you travel around the temples, you can also stop at small workshops connected with orphanages/children's homes where the children are able to go to school as well as learn a trade such as leather working or carving in wood or stone. Along the roads, you'll sometimes see stalls outside houses selling handicrafts and home-made palm sugar.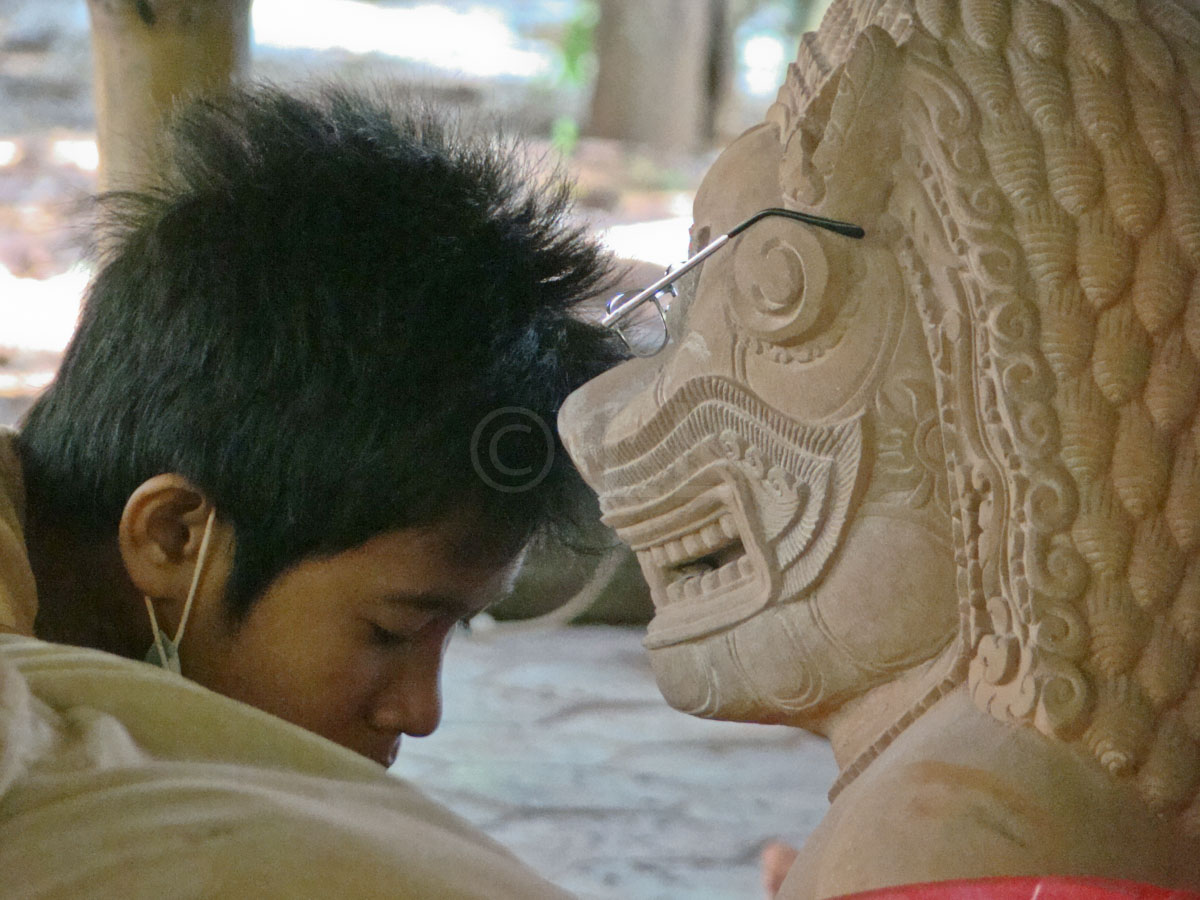 Eat the food
Cambodian food is light and made of fresh ingredients. It can be spicy, and you should take the normal precautions that are sensible wherever you travel regarding fresh salad type vegetables and cut fruit. Try the chicken salad, made with glass noodles, or the 'amok' curry with rice. If you feel safer with food you cook yourself, there are a number of local steamboat restaurants where you can do just this.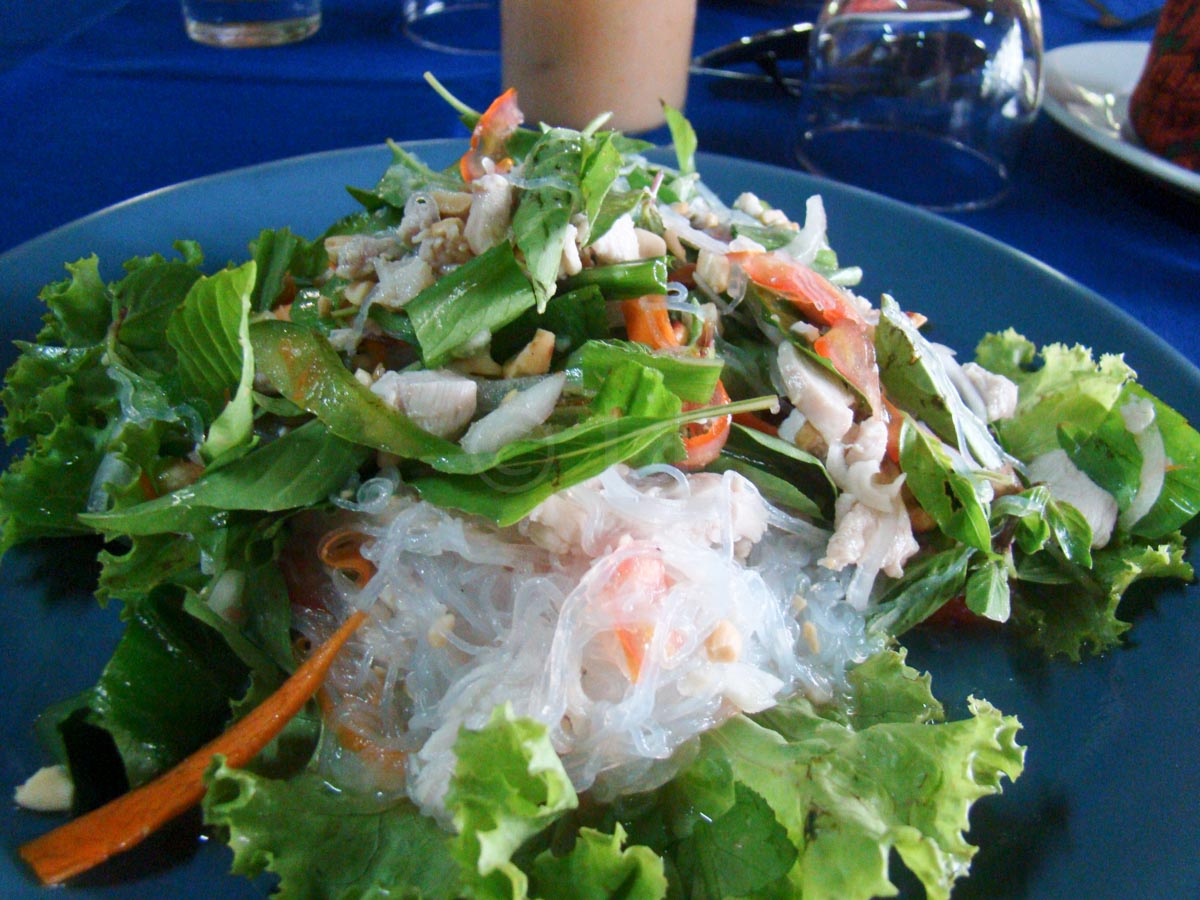 If you can chat with the people preparing or serving the food, ask them how it's made, they will be generally more than happy to have a conversation. Eat where the locals eat, that's a good rule of thumb wherever you are.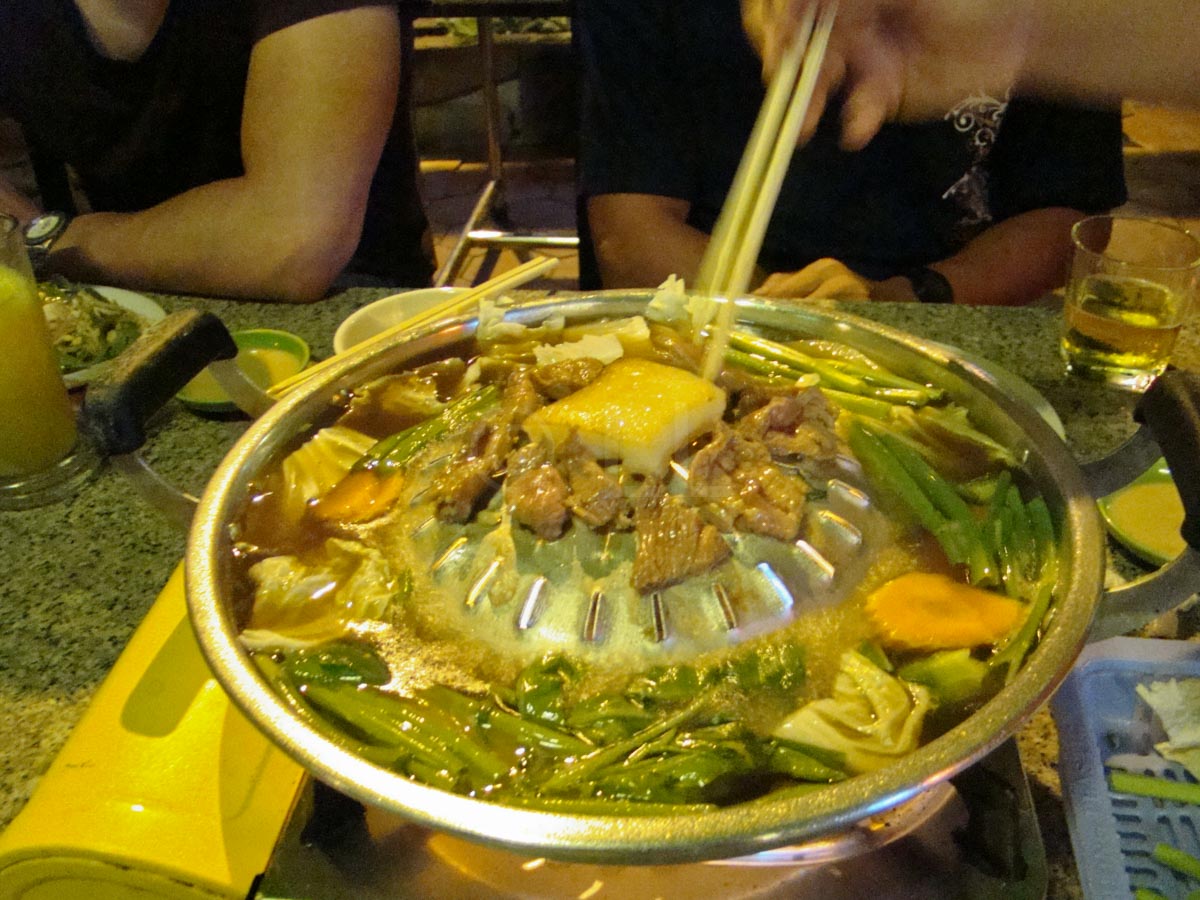 Something for the really adventurous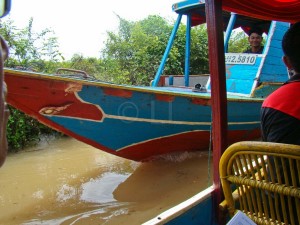 Battambang is a small town about two and a half hours by a rather indirect road, to the south east of Siem Reap. You can get there by bus. Or boat, if you want to start your adventure early. This would be a better idea in the rainy season, when the water is high, otherwise it could be difficult as the lake is not really that deep.
If you're up for a bit of an adventure, why not try the Battambang bamboo train ride? While we can't personally recommend this experience, it sounds like something that might appeal to those who'd like a bit of a thrill.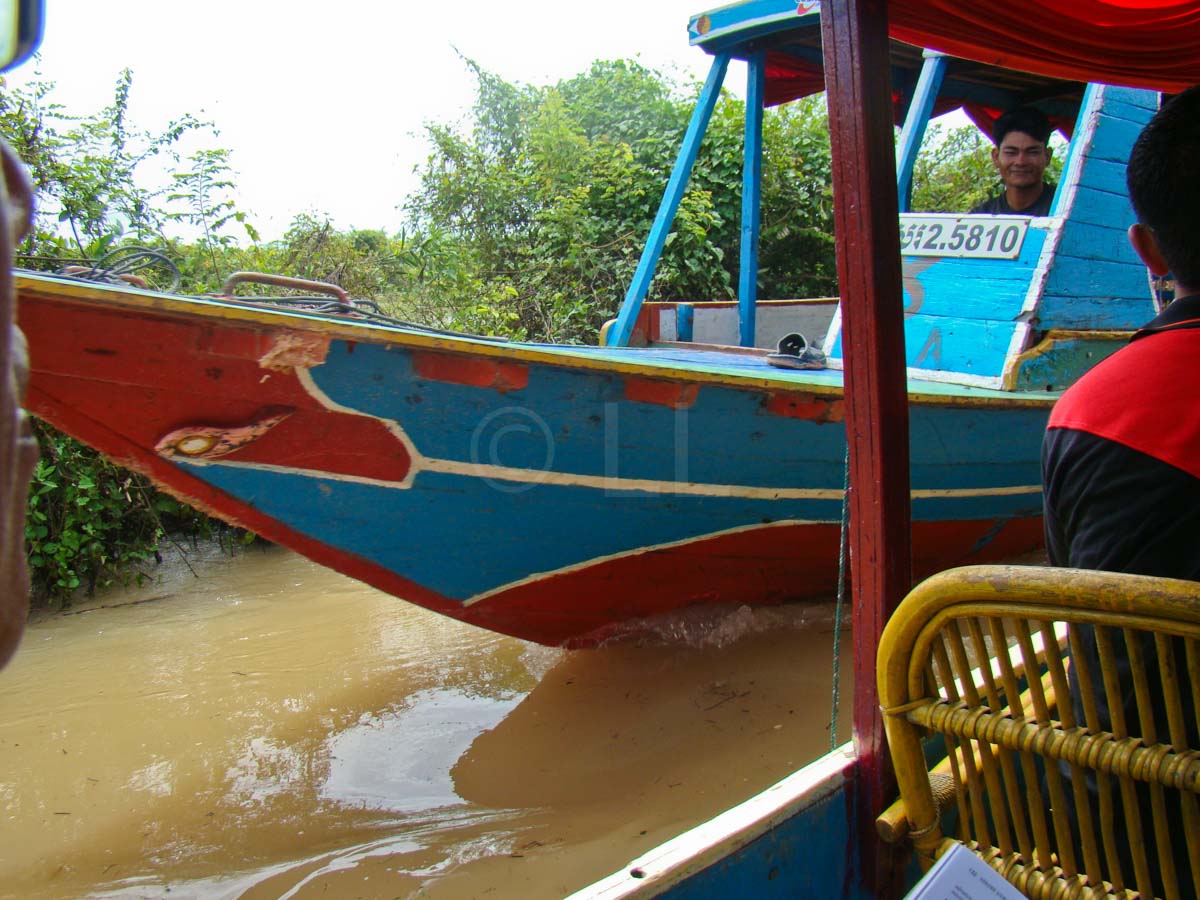 Enjoy a little culture
Not only the handicraft artisans suffered under the Khmer Rouge. Teachers, doctors, dancers and artists, in fact anyone educated, was shipped off to the countryside to work. Many were killed and you can visit the memorial in Phnom Penh commemorating the lives of these people. Some members of this group of skilled people managed to escape overseas, and some survived within the country and they are now working to rebuild the cultural heritage of this old civilisation. There are a number of places where you can find these Apsara performances. Look for a place where you can enjoy a meal as you enjoy the performance.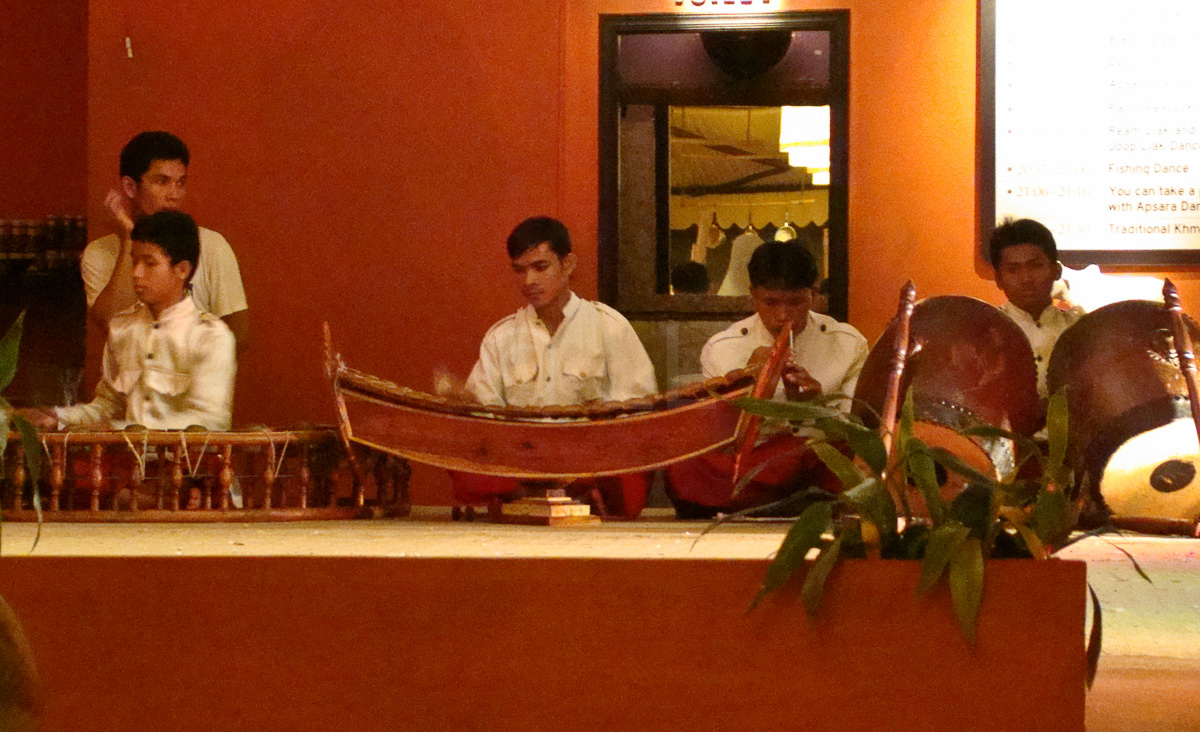 Getting around
If you fly in to the Siem Reap airport, why not ask your driver if he'd be willing to be your driver for the duration of your stay? As they generally are allowed to pick up passengers at the airport one day on/one off, he's most likely to say OK. You can negotiate a rate you are comfortable with and dependent on whether you want him to pick you up to visit Angkor Wat for the sunrise. About US$20-30 should be fair. This is possibly the easiest way to get a driver and guide all-in-one because most will also (if they speak your language) be able to order your trip and tell you about the temples as well. The other advantage of using a taxi is that you can visit the outlying temples more easily and thus see more.
**TIP – Turn your GPS on so you can locate each temple when you're looking at all your photos later. There are so many it's not easy to remember which is which.
Túk-túks are trailers pulled by motorcycles. They can carry two comfortably, there is a jump seat that can take two more, but it doesn't look too comfortable. Most have plastic pull down rain shields. Pay around US$10-15 for two people.
If you're travelling alone you can look for a motorcycle 'taxi' which will cost between US6 and $10 for the day. Pay a little extra for a sunrise or sunset trip.
If you're really on a budget, or super fit and up to cycling in high humidity and heat on possibly sandy roads, hire a bicycle for the day for round US$2-3. Some hostels let you have one for nothing. But be warned, it's a long way and you won't find a convenient coffee shop at every corner. Make sure you have lots of water with you.