Christmas came a few days early for 35 children from three underprivileged groups this morning, when they were given a special surprise by Malaysia Airlines staff volunteers. There was lots of Christmas cheer in the air as the children were led up the stairs of the MAS Academy, now known as MAB Academy in Kelana Jaya, by a group of graduating cabin crew.
Christmas wishes granted
Today's guests were children from the Society of St Vincent de Paul, Taman Sri Manja and council homes in Putra Damai Lembah Subang. This event was organised by volunteers from Malaysia Airlines' cabin crew community called WELKINS, with Inflight Services. It was the first of three CSR events specially for Christmas. They will follow up with taking gifts to children in selected homes, based on their requests on a wishing tree. The group will also visit the Orang Asli community at the Belihoi Settlement in Mantin.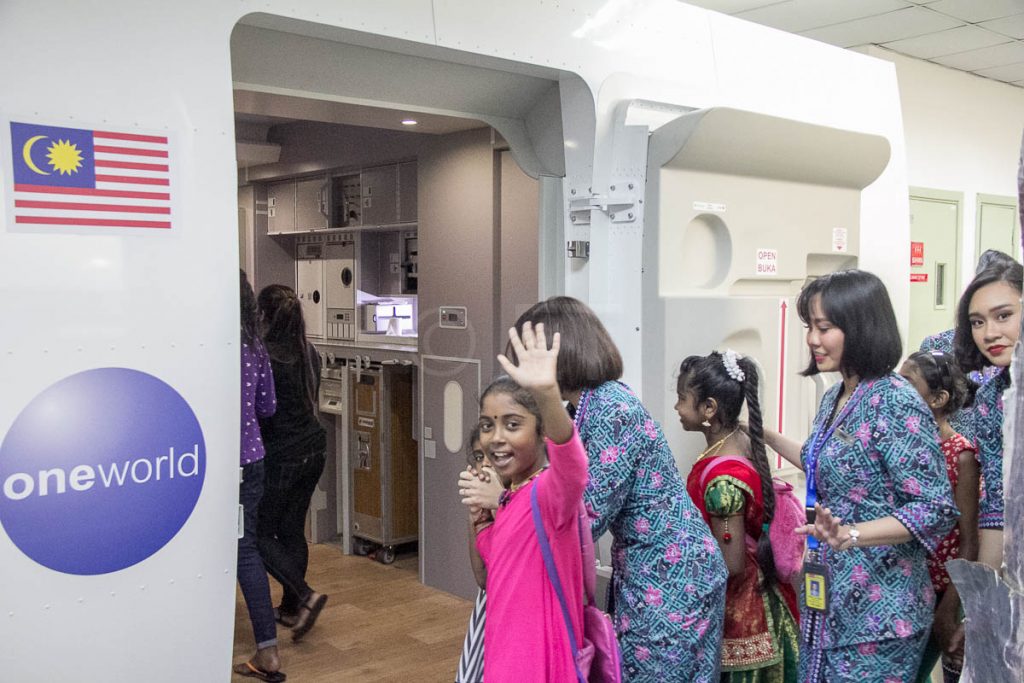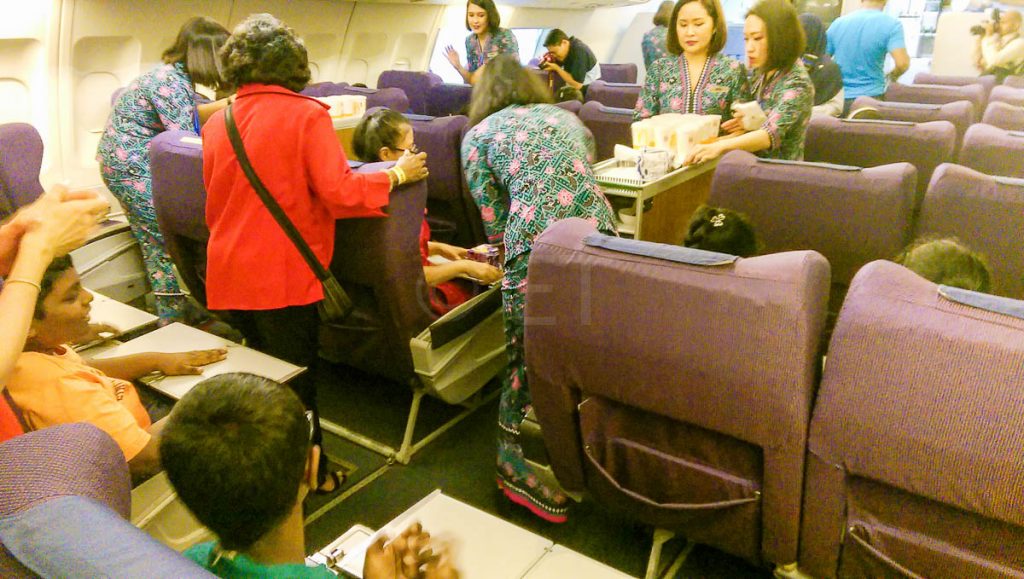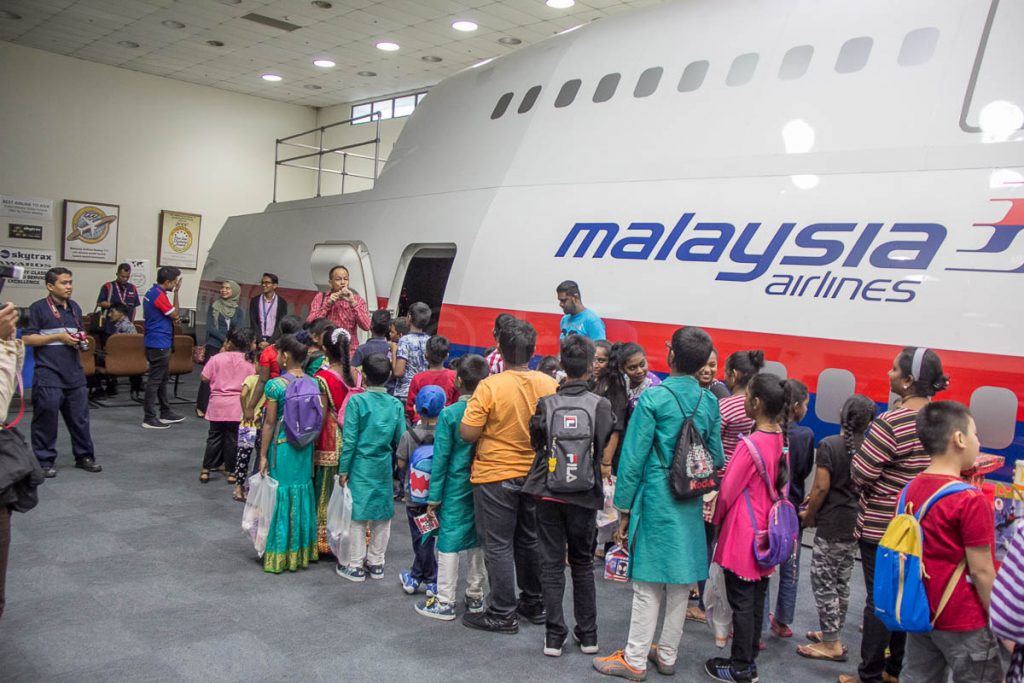 In the darkened cabin, the children sit with the lighted Christmas tree, then come the carollers………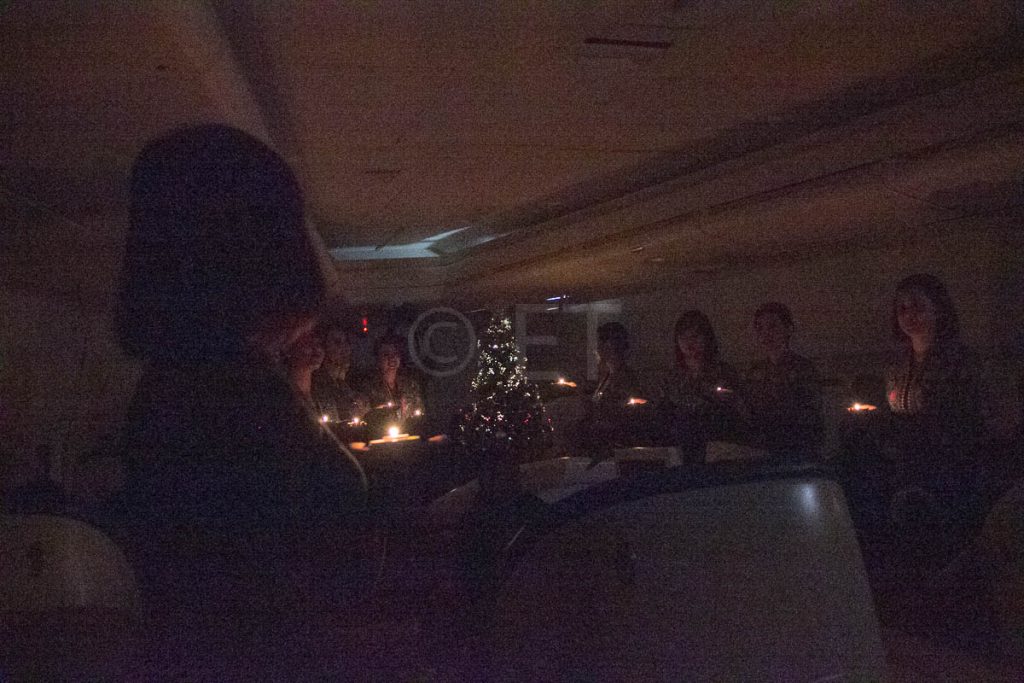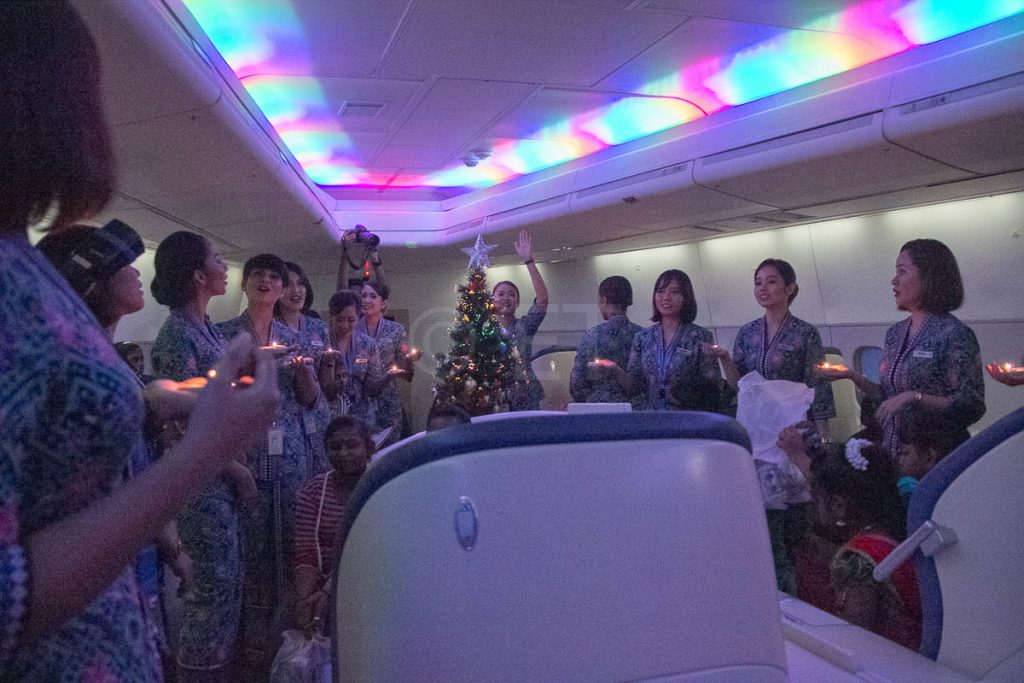 Santa surprises the children, then leads them out to play a fun game that has everyone laughing…..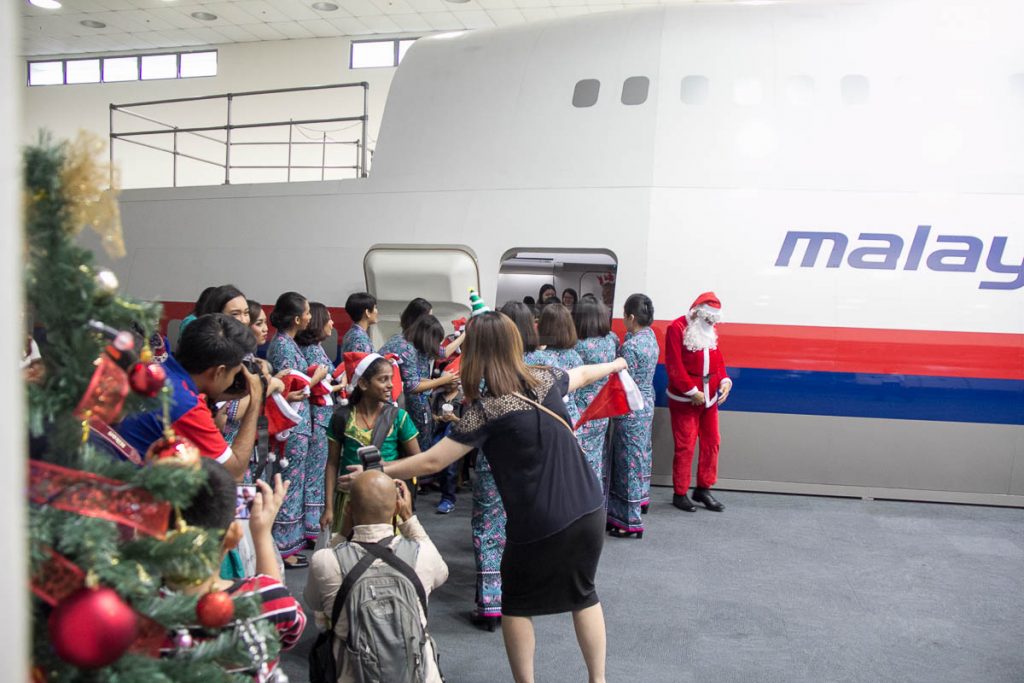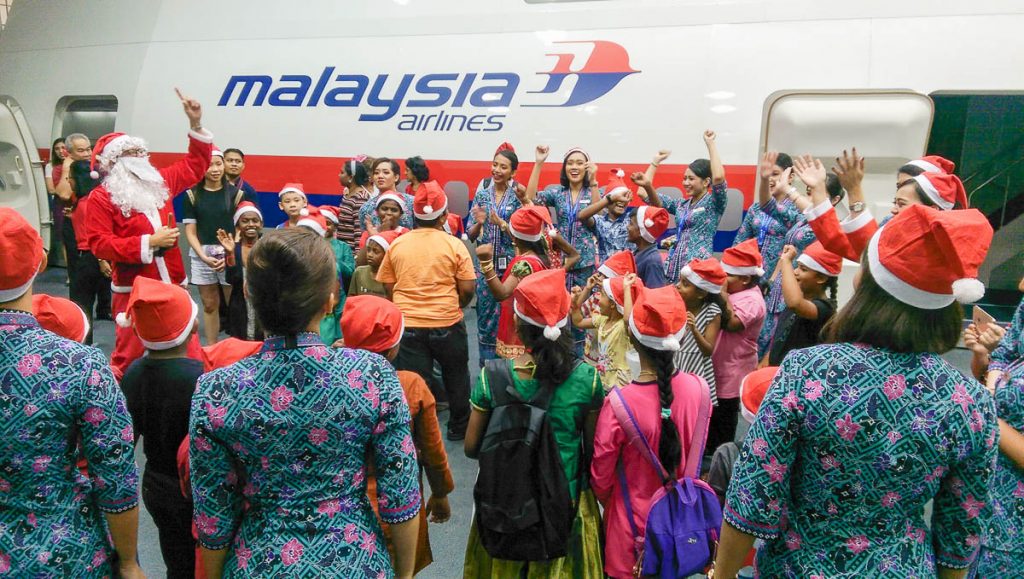 Presents under the tree, there's something for everyone…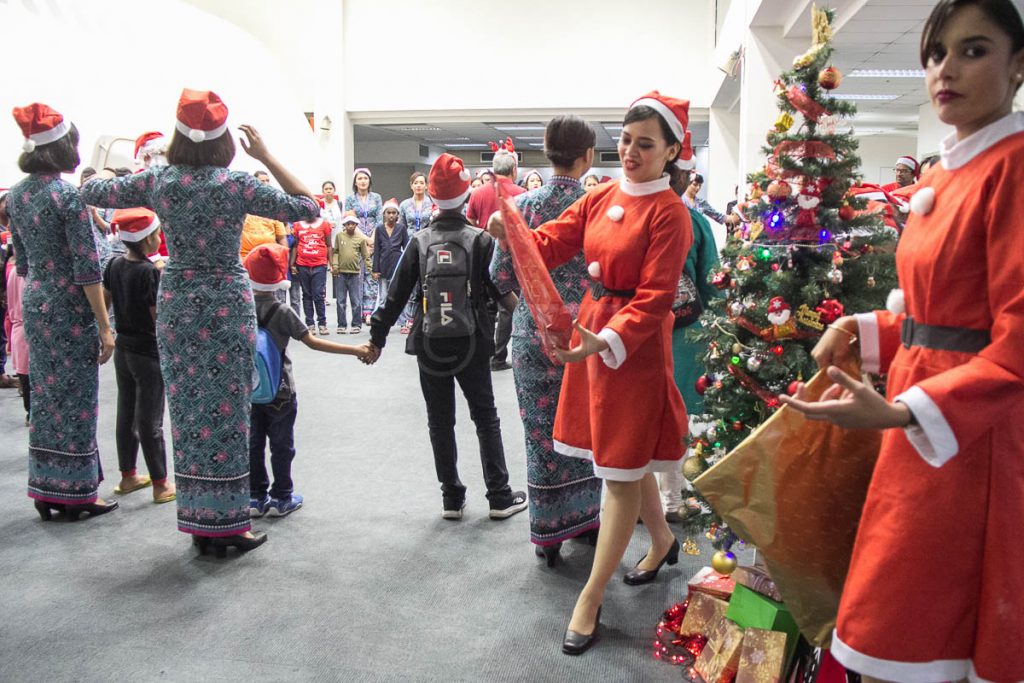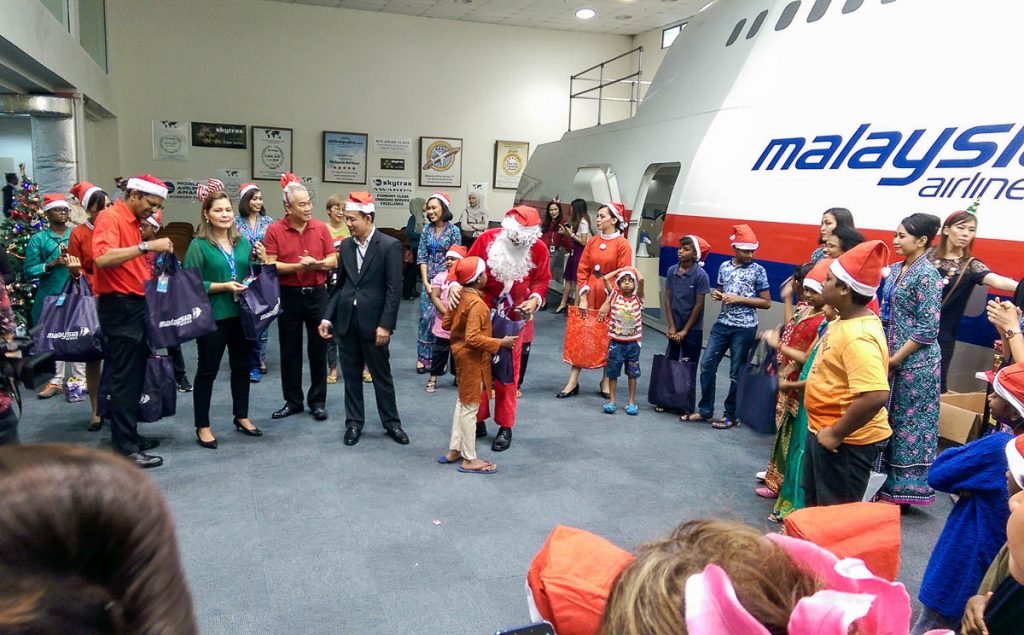 Judging by the happy faces all round, it's clear a great morning was enjoyed by all.
images©ET