If you've already noticed a improvement in Malaysia Airlines' online booking system, which uses Amadeus' e-Retail Internet booking engine, you'll appreciate the new initiative that allows to to make bookings on your mobile device. Their three new digital initiatives MHguardian, MHfeedback and MHchat will further enhance customer experience. 
MHguardian, MHfeedback and MHchat
Studies reveal most Malaysians comfortable using their mobiles to plan their travels. This was revealed by Malaysia Airlines' CCO when he introduced the new apps on 3rd April 2018.
…. Our studies show a continuous trend of mobile-first in aviation. More than half of Malaysians prefer to plan, research and book their trips via mobile. This just shows that passengers are more self-sufficient and that they want more control over their travels.  Malaysia Airlines' CCO, Arved von zur Muehlen
MHguardian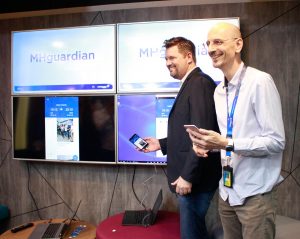 MHguardian enables parents or guardians to track unaccompanied minors throughout their travel with Malaysia Airlines. This mobile app was the winning idea of Malaysia Airlines' 2017 Hackathon. The launch of this app is projected for the third quarter of 2018. MHguardian will also be extended to support unaccompanied elderly passengers and passengers requiring special assistance.
MHfeedback
MHfeedback is already available for download. This mobile app allows Malaysia Airlines customers to share their feedback immediately and anonymously. Passengers can type in their feedback, rate the airline's service or upload photos of areas that require improvement. The app uses artificial intelligence (AI) cognitive services to classify and analyse submitted images and comments to be  directed immediately to the responsible service unit.
MHchat
MHchat is an interactive Facebook Messenger BOT. Malaysia Airlines' customers can make bookings and payment as well as retrieve flight itineraries. This replicates the experience of using a customer service agent through the integration of AI. Malaysia Airlines is the first airline in Asia to allow users to book flights and process payments via Facebook Messenger.