AirAsia has shown off it's latest aircraft, its first Airbus A330-900neo. Dressed up in AirAsia livery, the new aircraft made its debut at the Airbus paintshop in Toulouse, France recently. Eagle-eyed observers will notice the Thai flag just under the front window. This first A330-900neo will be based at Don Mueang International Airport in Bangkok and operated by AirAsia's long-haul affiliate, AirAsia X Thailand.
The aircraft is expected to enter service in late June 2019, making passengers on the new Bangkok-Brisbane service happy. Although it's not yet confirmed the aircraft will be used on this route, travellers will be hoping it is. This new route is due to take off from Bangkok on 25th June 2019. The four times weekly flights leave Bangkok just before midnight, returning the next day.
A330-900neo benefits
Operators of the new aircraft are attracted by the savings in three main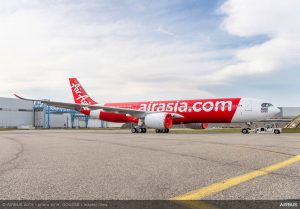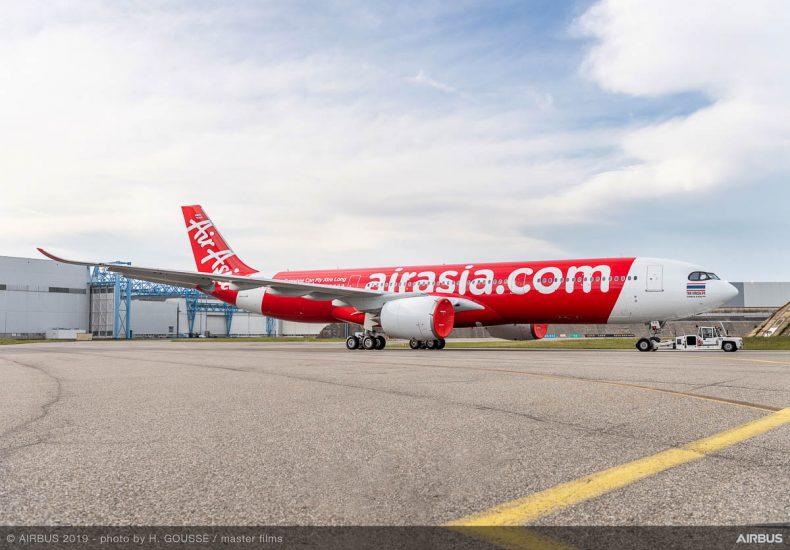 areas. The manufacturers promote the reductions in fuel burn and maintenance costs as well as up to 1,500 nautical miles of additional range.
Although this aircraft is built on the same dimensions as AirAsia's A330-300, the A330-900 version is vaunted as a more efficient and comfortable aircraft. Another benefit for the A330 family is in the advanced Airbus cockpit design. 
The new aircraft type was launched July 2014, proving popular with airlines and customers alike. The first A330-900 took to the skies in October 2017, entering service with launch customer TAP Air Portugal, in November 2018.
Passengers can look forward to the Airspace by Airbus cabin, offering the newest and most advanced in-flight experience.
The longer-fuselage A330-900 version can accommodate 287 seats in a typical three-class layout. For high-density configurations it can take up to 440 over a range of 7,200 nautical miles.  To make a booking to try out this beautiful new bird, visit the AirAsia website, or their mobile app.