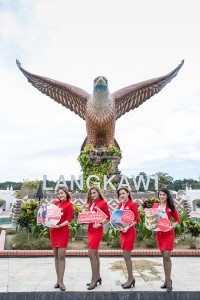 In a response to demand for both business and tourism links between the tropical island paradise and economic centre, AirAsia will cement Langkawi's position as it's latest International hub when it begins direct flights to Guangzhou, China from Langkawi on 24th January 2016, subject to regulatory approval.
The new route, with 4 weekly flights operated exclusively by AirAsia, is the third unique route connecting North Malaysia directly with China introduced this year and with its inception, Langkawi will become AirAsia's sixth international hub in Malaysia. AirAsia currently operates flights from Langkawi to Kuala Lumpur, Penang and Singapore.
In conjunction with the new route, AirAsia is offering special promotional one-way fares starting at RM88, on sale until 30th November 2015, for travel between 24th January and 29th April 2016. These seats may be booked on the AirAsia website and mobile site, as well as via AirAsia's mobile app on iPhone and Android devices. ** Promotional all-in-fares quoted are for one-way travel only inclusive of taxes and fees. Terms and conditions apply.
…Following the announcement of making Langkawi our next international hub back in March this year, we are very happy to finally realise our promise with this new direct route to Guangzhou, China from Langkawi. We have full confidence that this new direct route will boost traffic growth into Langkawi International Airport which currently only serves one international route to Singapore.
In line with Discover Kedah 2016, we are working closely with local authorities such as Langkawi Development Authority (LADA) as well as other partners in Langkawi to raise the bar for this beautiful resort island. Langkawi received over 3 million tourists annually and we look forward to contribute to the growth of the island and subsequently place it on the global map as one of the top international tourist destinations. Aireen Omar, CEO of AirAsia Berhad
Why visit Langkawi?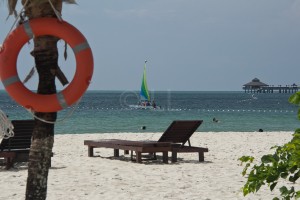 Langkawi has been awarded World Geopark status by UNESCO, one of the few in the world. Known as the Jewel of Kedah, it is rich in natural sites such as lush green forests, mountainous ranges, beautiful lakes and hot springs as well as long sandy beaches. The duty-free island is also famous for its mythical history as much as being a shopper's haven for its duty free goods. These alluring qualities made Langkawi the perfect getaway for tourists from all walks of life. For more on Langkawi, see our story HERE.
Why visit Guangzhou?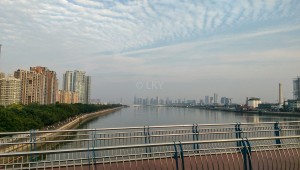 Formerly known as Canton, Guangzhou is a sprawling port city located at northwest of Hong Kong on the Pearl River. This capital city of Guangdong Province is a prosperous metropolis that is the third biggest after Beijing and Shanghai. Tourists to Guangzhou must not miss the breathtaking night city view you'll enjoy, walking along Pearl River bank. If you prefer, go to the top of the Canton tower to enjoy a birds-eyes view of the city, or visit the historical Temple of the Six Banyan Trees.
Flight Schedule for Langkawi, Malaysia (LGK) – Guangzhou, China (CAN):
Route
Flight No
ETD
ETA
Flight Frequency
Langkawi – Guangzhou
AK 2011
01:30 am
05:25am
Monday, Wednesday, Friday, Sunday
Guangzhou – Langkawi
AK 2010
06:10am
10:05am