Malaysia Airlines recently resumed flights to Brisbane which has returned the city's only non-stop service to Kuala Lumpur. We review flight MH135 Kuala Lumpur to Brisbane.
The flight
The daytime flight is scheduled at 8 hours and 10 minutes. We departed without delay at 10:30AM, landing in Brisbane at 8:35PM. The timing of this flight is very civilised and is designed to connect the airline's traffic from London and North Asia. As I was travelling from Phuket, an overnight stopover was required the night before. This is not a problem if you have plenty of time and don't mind booking a room at one of KLIA or klia2's many accommodation options. All economy passengers enjoy a 30kg checked baggage allowance.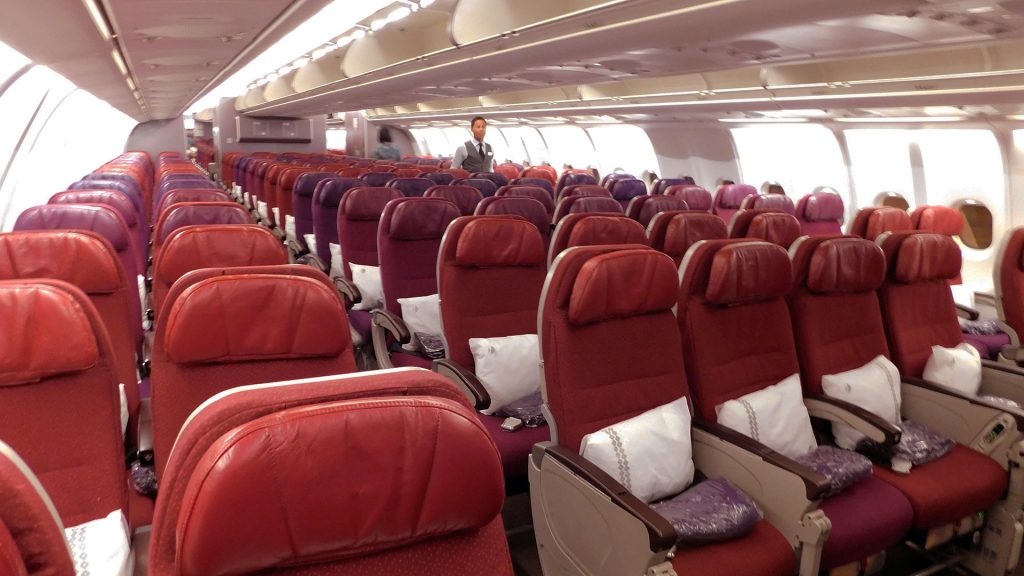 The Seat
Malaysia Airlines operates their Airbus A330-300s on this route and economy class is a 2-4-2 configuration. I sat in 33H, the aisle seat of a right-hand side pair, past the centre of the cabin. The seat was very comfortable and included a blanket and pillow. The seatback in-flight entertainment system has a good range of media to help pass the flight.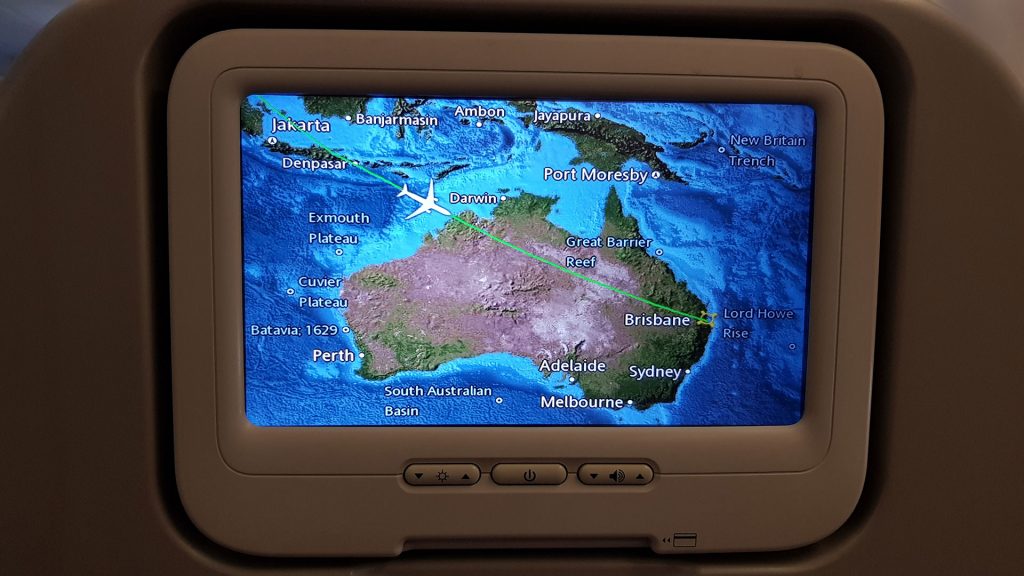 In-flight service
There was no shortage of food and drink onboard with a lunch service about an hour after take-off and a snack service about 2 hours from landing. Unsurprisingly, Nasi Lemak (Malaysia's national dish) was on offer and it was very tasty. The pre-arrival snack was a chicken pie which was adequate and filling but not overly delicious. In the interim, chocolate-coated ice-creams were served as well as free flowing drinks (both alcoholic & non-alcoholic) and salted peanuts. The crew came around regularly with trays of water. The crew on this flight were very friendly and highly attentive.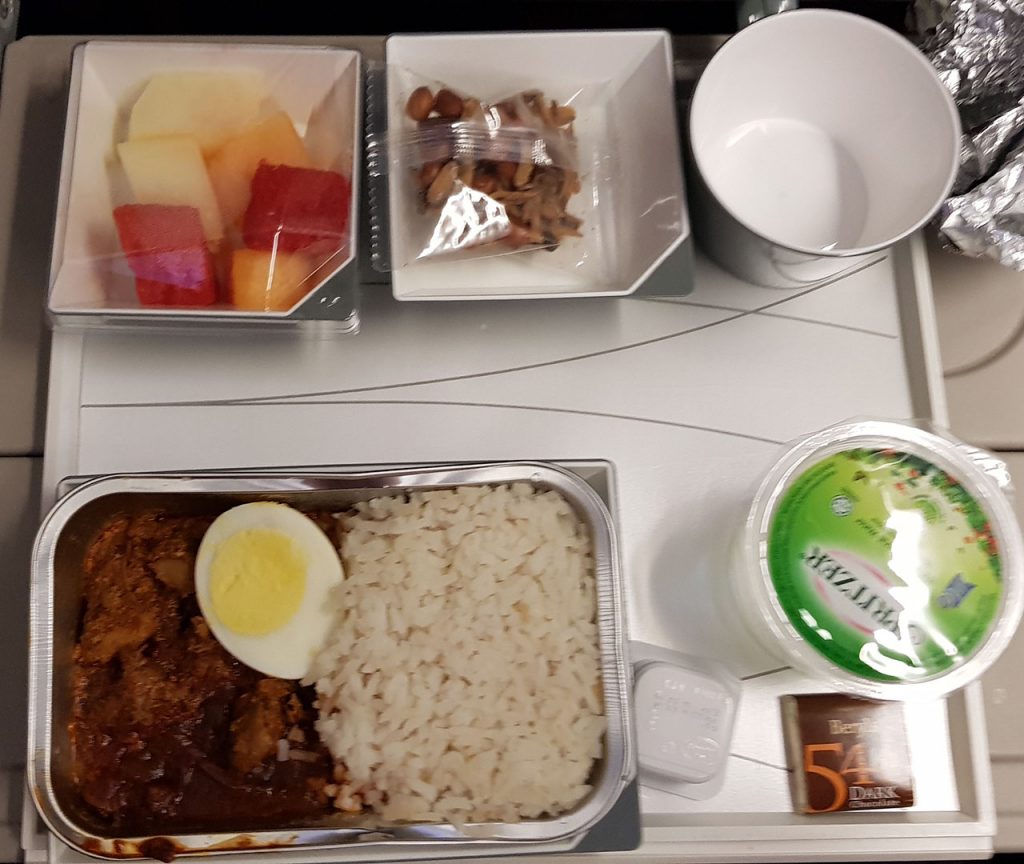 Summary
Overall this is a great way travel from between Brisbane and Kuala Lumpur and beyond. Often Malaysia Airlines pricing is very competitive, which presents a good option for those who prefer to fly full service. I found transiting to my Phuket flight through their hub in Kuala Lumpur effortless and have re-booked for a future trip to Manila. As many flights from Asia to Brisbane are either overnight or land very late in the evening, the timing of this flight is a personal favourite.